sun care and self tanning
Get Glowing Skin by Choosing a Self-Tanner That's Right for You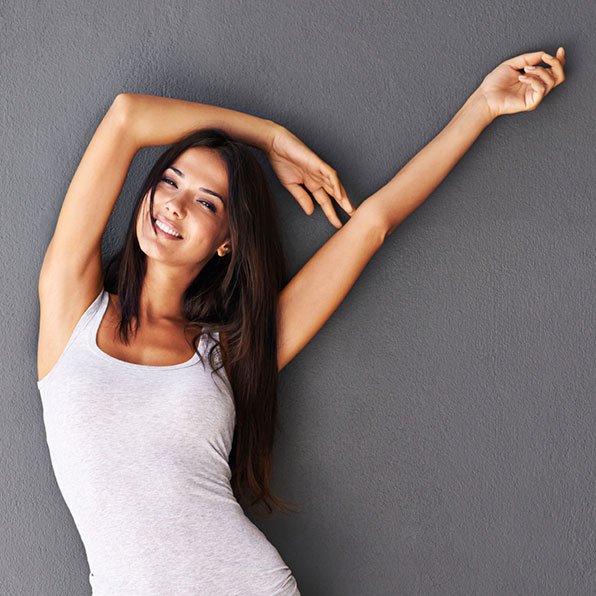 Self-tanners have come a long way from the early formulas that smelled, felt sticky, applied streaky and just left you with that look of an orange complexion, not glowing skin. Not only have some self-tanner options evolved to give your skin a naturally bronzed look, but there is also more of a variety now when it comes to self-tanner application methods and modes. No matter if you want an instant tan or one that builds overtime, or if you want a long-lasting look or one that washes away, you have options. You don't have to worry about orange palms and streaky lines with these self-tanners; there's a sunless tanning option to fit anyone's preferences:
If you only want glowing skin for a day: Try a wash off self-tanner.
Sometimes, you only want the look of glowing skin for a day; say if you're attending a wedding or celebrating a special anniversary. You may not want to commit to a self-tanner that you have to reapply until you eventually build up a bronzed hue, you want glowing skin now – and you'd like to rinse it away at the end of the evening. Sublime Bronze™ Summer Express Wash-Off Body Makeup Lotion, offers the look of a natural tan. The no commitment, instant tanner does more than give you glowing skin, it blurs imperfections and provides long lasting hydration too. When you're ready to call it day, simply wash off the self-tanner with soap and water.
If you want a long-lasting sunless tan: Try a tan-building, glowing skin serum.
If you would prefer to build a natural-looking tan, consider a sunless tanning formula like Sublime Bronze™ Self-Tanning Serum. Use this quick dry, streak free self-tanner consecutively for three days to develop glowing skin that can last for up to two weeks.
If you want the look of a salon quality sunless tan: Try an airbrush mist self-tanner.
Reach the hard spots, like the back of your legs and even your back a sunless tanning mist like ProPerfect Salon Airbrush Mist Deep Natural Tan. Inspired by professional techniques, the super-fine 360° continuous mist coats skin evenly with a wide angled jet applicator and dries quickly for a streak-free finish.
If you want to get glowing skin on-the-go: Try single use towelettes.
If you're traveling or spending time away from home and want glowing skin, consider packing a few quick-drying and convenient single use self-tanner wipes for your body. Sublime Bronze™ Towelettes deliver a streak-free, natural looking tan.
You can have the look of glowing skin without spending long hours in the sun, instead avoid damaging UV rays and achieve a natural-looking tan with the self-tanner option that best suits your needs and preferences.
Discover more tips & tricks
Keep your skin happy
See all articles
Shop Featured Skin Care products
Discover More