skin care essentials
The Best Weekend Skin Care Routine
March 13, 2018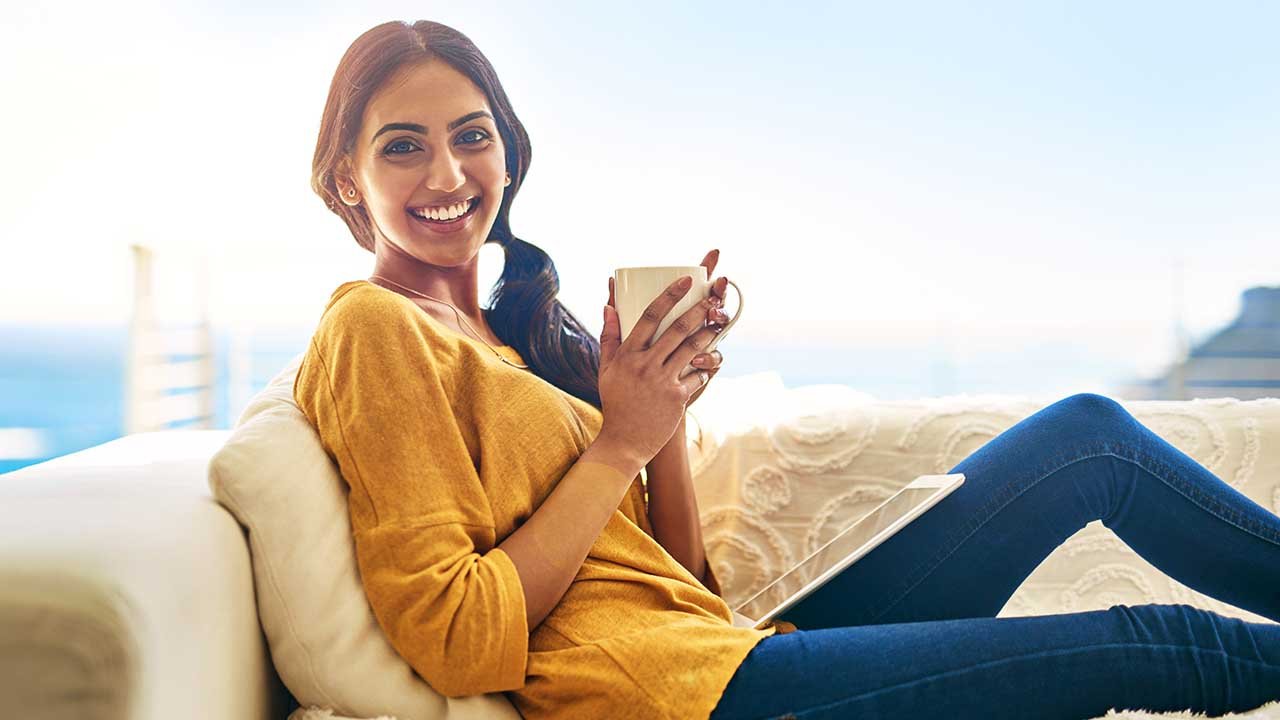 It's Friday, you've made it through the week, and you can't wait to get home and start your weekend. Sound familiar? What better way to kick off your time off than by indulging your skin with a little TLC? Taking the time for your skin now will only better set you up to have refined, beautiful-looking skin just in time for Monday. So, follow your regular skin care routine, but also add these additional steps. With our weekend skin care guide, you'll learn how to exfoliate with a face scrub, how to use a charcoal face mask to brighten the look of your complexion, and how to use one of our best moisturizers for overnight hydration. Consider the below the best skin care regimen to take you from Friday night through Sunday. Weekend, here you come!
1. Exfoliate with a Face Scrub
If your skin is looking dull by Friday, give it a glowing boost by exfoliating with a face scrub. The L'Oréal Paris Pure-Sugar Purify & Unclog Face Scrub, L'Oréal Paris Pure-Sugar Smooth & Glow Face Scrub, and L'Oréal Paris Nourish & Soften Face Scrub are all formulated with a naturally derived blend of three pure sugars for gentle yet effective exfoliation. L'Oréal Paris considers an ingredient to be naturally-derived if it is unchanged from its natural state or has undergone processing yet still retains greater than 50 percent of its molecular structure from its original source. Each face scrub removes dirt, oil, and impurities from skin's surface, leaving skin feeling baby-soft and looking glowing. To use, apply your face scrub of choice to dry skin, then massage it into your skin with wet fingers and rinse off thoroughly with lukewarm water and pat dry. Use three times a week for best results—so don't just stop at the weekend!
2. Relax with a Face Mask
After a long week, it's time to treat yourself right. That means breaking out a face mask and sitting back while it gets to work on your skin! The L'Oréal Paris Pure-Clay Detox & Brighten Face Mask, L'Oréal Paris Pure-Clay Purify & Mattify Face Mask, L'Oréal Paris Pure-Clay Exfoliate & Refining Face Mask, L'Oréal Paris Pure-Clay Clear & Comfort Face Mask, and L'Oréal Paris Pure-Clay Clarify & Smooth Face Mask are all formulated with three types of clay to draw out the buildup of dirt, oils, and impurities from skin's surface. Apply an even layer of face mask to clean, dry skin, leave it on for 10-15 minutes, then rinse off thoroughly with lukewarm water and pat dry. You can even multi-mask by applying a few of our face masks to different areas of your face to address different skin care concerns at the same time. While your face mask is on, listen to some Zen music to pretend like you're at the spa.
3. Hydrate with an overnight face mask
The weekend is the perfect time to catch up on some much-needed Zzz's after the hectic work week. Show your skin some love with the right skin care products. Replenish your skin with a moisturizing treat while you sleep this weekend by applying an overnight face mask, like L'Oréal Paris RevitaLift Triple Power™ Intensive Overnight Face Mask.The creamy leave-on face mask instantly hydrates skin and can help smooth out the look of fine lines wrinkles and help skin appear firmer with continued use over time. Unlike traditional face masks, overnight face masks shouldn't be washed off. Simply apply this one to your face prior to bedtime (after cleansing, serum, and eye cream) and leave it on overnight. Sweet dreams!
By the end of your weekend your skin should appear brighter and feel nourished—and hopefully you will feel more rested and ready to take on the new week ahead. At the very least, maybe your skin will appear so radiant and fresh that some of your co-workers may even think you spent your weekend at the spa!
For more weekend skin care advice, here's How to Care for Your Skin on a 3-Day Weekend.
Discover more tips & tricks
Keep your skin happy
See all articles
Shop Featured Skin Care products
Discover More