skin care essentials
How to Get Glowing Skin in Five Easy Steps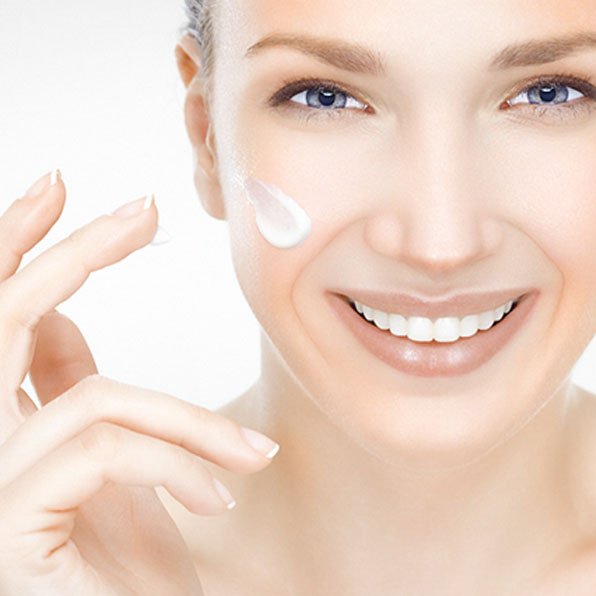 Glowing skin is when light is reflected off of your face creating a radiant, vibrant appearance. You have glowing skin when you are participating in your life's happiest moments, a wedding, a new baby, when you're with family or on vacation. But, if you want to how to get glowing skin for any and every day you may think you need to invest time and money receiving fancy skin treatments like the celebrities. The truth is, you can have glowing skin just like the stars without commissioning a private facialist and makeup guru. Take care of yourself and your skin for a complexion that glows by following five glowing skin tips.
1. Exfoliate: When it comes to how to get glowing skin, it really starts with exfoliating and removing the dead skin cells that journey to the top of skin over about a month's time. If that build up remains on your skin in will create dullness, not the glowing skin you desire. How often you exfoliate should be adaptive to your skin type. If you have normal or combination skin, exfoliating two to three times a week is recommend by skin experts. Always use gentle motions and avoid scrubbing too hard.
2. Use facial oil. To truly have glowing skin your skin must be nourished and hydrated. Formulated with a blend of eight essential and precious oils, Age Perfect® Cell Renewal* Facial Oil is lightweight and renews the skin surface. Apply facial at night and in the morning after cleansing and before moisturizer.
3. Jump rope: One of the glowing skin tips that should not be ignored is exercising. A work out session increases your heart rate, improves circulation and boosts your feel-good endorphins. Your skin will reflect how you feel and will appear more radiant and vital. Jumping rope is a quick way to get those glowing skin benefits if you don't have time for a full hour at the gym – it also can easily go with you anywhere so you can get a few jumps in anytime.
4. Hydrate your body: It's important to hydrate your body from the inside out. Your skin is your largest organ and it needs water just like the other parts of your body. Start your day with a glass of water and end it the same way. Drinking at least eight glasses of water a day will help rid your body and skin of toxins and even help you on your way to achieving glowing skin.
5. Moisturize: While all these glowing skin tips are important, moisturizing you skin is key. Apply moisturizer no more than two minutes after leaving the shower when your pores are open allowing hydrating products to penetrate deeper. Your skin loses moisture throughout the day so you must prep it by arming your skin with a cream that seals in moisture. Look for ingredients in your moisturizer like hyaluronic acid, which attracts moisture and keeps it there.
Remember, glowing skin is reflected by how happy and healthy you are. Look your best and feel your best to have skin that wakes up glowing.
Discover more tips & tricks
Keep your skin happy
See all articles
Improve your routine
Show your new look more love:
makeup