skin care concerns
Every Wrinkle Tells a Story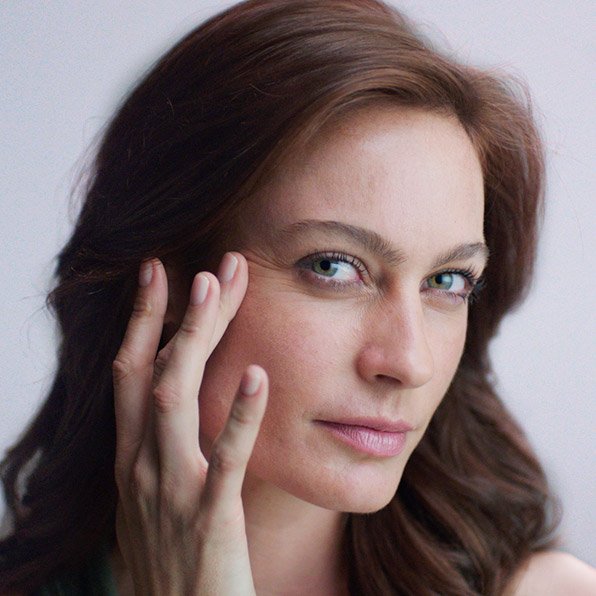 Getting older means you may have additional freedom and earned wisdom—in aging we can find a lot of pride. With each year, we get to know ourselves even better. But time definitely takes its natural toll on our skin. While we don't recommend scrutinizing all of the fine lines and wrinkles on your face, knowing the right way to treat and prevent them will help keep you looking as young as you feel. If you're looking for powerful anti-wrinkle creams that work, we've got you covered.
Wrinkles: A User's Guide
The sudden appearance of crow's feet may feel like a mystery, but the truth about why you're seeing fine lines and wrinkles isn't so complicated. Ongoing exposure to the sun, pollution, and smoke will break down the collagen and elastin in the skin, causing those deep wrinkles you see. Wearing a daily broad-spectrum sunscreen is one of the best ways to prevent wrinkles from forming. Wrinkles are also the skin's way of saying "I'm thirsty." When wrinkles start to form, it means the skin is lacking hydration. Finding the right products to repair, replenish, and re-firm the skin are the key components in an effective anti-aging regimen.
The Right Way to Treat Wrinkles
Now that you've got them, being smart about how you treat your wrinkles will transition your skincare regimen into the next phase of your life. Using deeply hydrating ingredients, such as Pro-Xylane™ found in Revitalift® Triple Power Deep Acting Moisturizer, will replenish the skin's loss of moisture and even help enhance collagen production. Repair eye wrinkles with Revitalift® Triple Power Eye Treatment, which lifts the entire eye area and reduces under eye bags with a unique mix of caffeine, Hyaluronic Acid and Pro-Xylane™. The most important thing to remember when you're applying your wrinkle cream is what Jimmy Buffet said: "wrinkles only go where the smiles have been."
Discover more tips & tricks
Keep your skin happy
See all articles
Shop Featured Skin Care products
Discover More