skin care concerns
3 Winter Dry Skin Watch Outs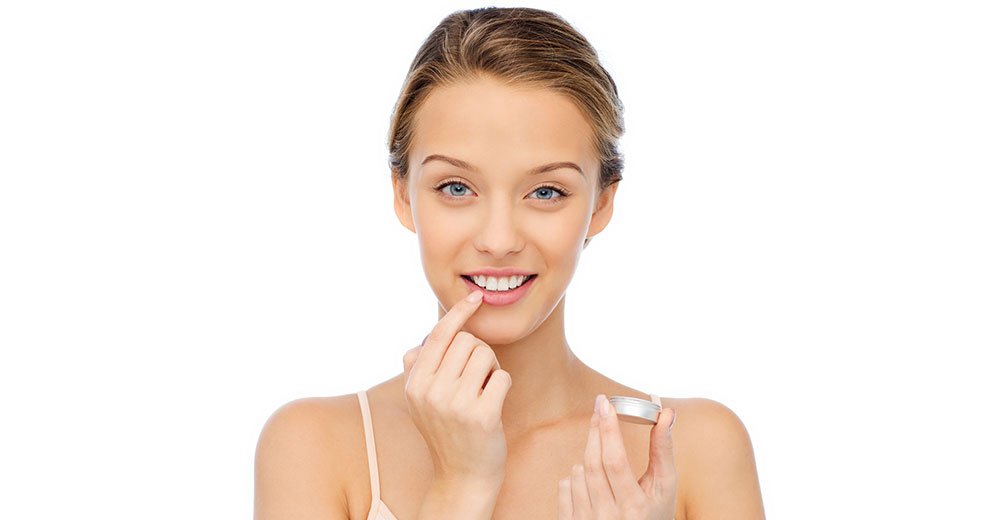 While the season may be filled with holiday cheer it is also made up of cold days outside and dry air indoors – and these common winter factors can wreak havoc on your skin. Even if your skin is typically oily or well-balanced, it can experience dryness throughout the winter months. And, while you may try to keep dryness and an uneven skin tone at bay, it can be difficult.. Keep in mind that your skin, lips and hands are typically left vulnerable to the skin-drying elements, so you should keep these skin care tips at the ready to hydrate, protect and nourish these areas all season long:
Winter dry skin watch out #1: Dry, uneven skin tone. It's common for your skin to not only become dry in the winter, but for it to look dull and uneven. To better address seasonal dryness and get the look of smooth, even skin, you should adjust your skin care products and routine to match your skin's new set of needs.
Cleanse your skin using nourishing skin care formulas, like a cream cleanser or micellar water. Foaming or gel-based cleansers may not be compatible for your seasonally dry skin because they can strip your skin of essential oil. You'll want to preserve as much natural moisture as possible, so opt for nourishing and gentle cleansers and makeup removers to help you achieve clean skin without drying it out in the process. You'll also want to look for an exfoliating skin care product to use about two to three times a week, depending on your skin type and needs. Dry skin can appear even more noticeable when dead skin cells start to pile up on your skin's surface. A glycolic acid peel pad can offer gentle, yet effective exfoliation, dissolving away dead surface cells to reveal younger, brighter looking skin that appears more radiant. You may also want to layer your winter dry skin moisturizing efforts. After cleansing apply a serum and then a daytime or nighttime moisturizer or cream. As a final moisturizing step, apply a few drops of facial oil to your skin to seal in the added moisture from your other skin care products. Your skin should feel silky-smooth and appear nourished and radiant.
Winter dry skin watch out #2: Chapped lips. Your lips are likely to become dry, chapped and flaky throughout the winter season. And, they can become quite uncomfortable if neglected. While you may think it is impossible to maintain nourished, kissable lips while the air is cold and dry outside, you actually can achieve a pout that is perfectly hydrated and nourished. Your lips may simply require a little extra attention. Just like your skin, your lips may need regular exfoliation. And while a gentle sugar scrub can help keep your lips looking and feeling smooth all year, it can be especially helpful this season.
To better ensure your pout gets the hydration it needs, consider whipping up a DIY lip scrub to exfoliate its surface. Mix together a tablespoon of brown sugar with a few drops of coconut oil. The consistency should reach a scrub like texture that is not too oily, if that's the case; add a bit more brown sugar to the mixture. You could also add a drop or two of an essential oil like peppermint so that the scrub smells as good as it will feel on your lips. Apply the mixture to your pout and gently scrub it in using gentle, circular motions. Let the mixture rest on your lips for about three to five minutes. To rinse it away, use tepid water and a damp cloth. Once patted dry, apply a lip balm that best suits your current needs.
Winter dry skin watch out #3: Dry hands. Your hands are often left vulnerable to the same environmental elements as your face. Hands with dry skin are not only common this season, but can be uncomfortable. To keep hands hydrated, consider carrying a travel-sized hand cream with you at all times. Apply your hand cream immediately after washing your hands and also while out and about. Consider keeping extra hand creams near your kitchen and bathroom sinks and on your desk or at your workplace. Also, try to remember to apply hand cream after using hand sanitizer, as most can have drying formulas.
This season, think about not only wearing gloves while outdoors to stay warm, but inside too. Consider purchasing a pair of moisturizing gloves that you can wear at night while you sleep or while relaxing on the couch. These gloves help the moisture from your hand cream stay on your hands where you need it, and not on your clothes, pillows or blankets.
Look for ways to stay warm and cozy this season and remember to help keep your skin nourished and protected from the elements too – even if you're only outside for short sprints from the mall to your car with holiday bags in-hand. Avoid taking long, hot showers, exfoliating too frequently and never skip applying your daytime moisturizer with SPF and your nighttime moisturizer. Tweak your existing skin care routine to better serve your seasonally dry skin and spend a little extra time surging your skin with rich moisture when you can.
Discover more tips & tricks
Keep your skin happy
See all articles
Improve your routine
Show your new look more love:
makeup