makeup looks
Glossy Makeup: How to Get the Look
July 01, 2020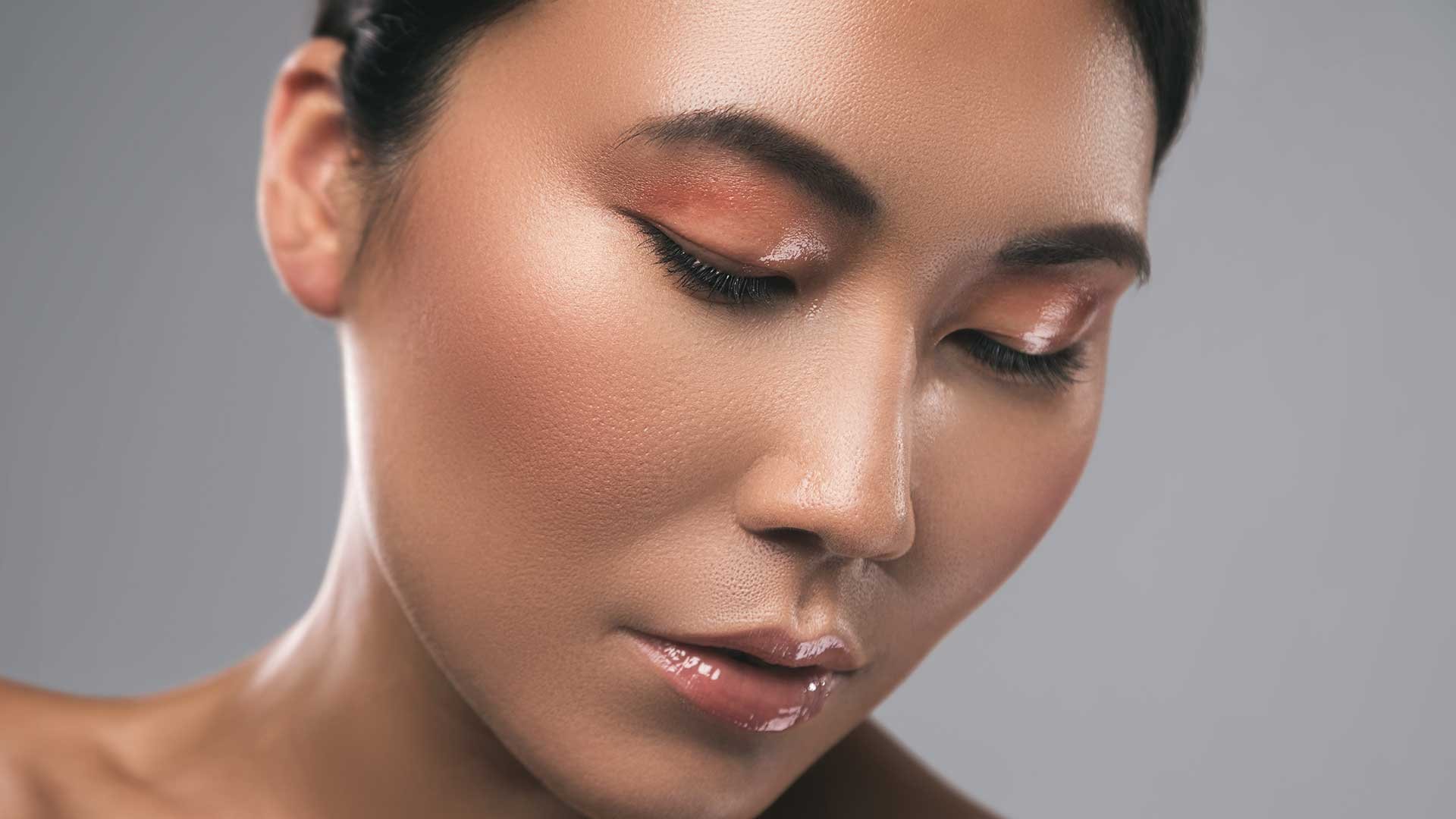 We can all agree that glossy makeup is in a league of its own in the beauty game. Known to give your beauty look a flattering, high-shine finish, it's no surprise that makeup gurus and A-listers alike can't stop fawning over the look. When paired with dewy skin, you can count on this look to complement all skin tones. Not to mention, this trend is super easy to bring to life. Basically, it's everything you need to make a big impact via your makeup look. Curious? We bet you are! Follow along as we share a step-by-step tutorial to help you create the glossy makeup look of your dreams.
STEP #1: PRIME, PRIME, PRIME
In order to bring your glossy makeup look to life, it's important to kick things off with makeup primer. This beauty essential works to provide skin with a smooth base for an even makeup application. Reach for the L'Oréal Paris Infallible Pro-Glow Lock Makeup Primer and smooth a thin layer over skin to help your beauty look go the distance.
STEP #2: PERFECT YOUR COMPLEXION
Now that you have primer in place, it's time to perfect your skin. Since dewy skin goes hand-in-hand with a glossy makeup look, you'll need a foundation that can get you there. This is where the L'Oréal Paris Infallible Pro-Glow Foundation comes in handy. Take the L'Oréal Paris Infallible Blend Artist Foundation Blender and squeeze a small amount of foundation onto the pointed tip of the makeup blender. Dab and roll the foundation onto skin until even.
STEP #3: CONCEAL
Want to disguise your imperfections? All you need is a dab of concealer, like the L'Oréal Paris Infallible Pro-Glow Concealer, to make the process a breeze. To tackle tired-looking eyes, apply the concealer in an upside-down triangle shape under your eyes.
STEP #4: ADD YOUR BLUSH
While the overall goal is to sport a glossy makeup look, that doesn't mean that you shouldn't define your features. Choose a soft blush shade that will flatter your skin tone from the L'Oréal Paris True Match Blush line. Dust the shade onto your cheekbones to achieve a natural flush of color, then layer a face gloss on the very tops of your cheekbones for an unexpected, glossy highlight.
Editor's tip: If you don't have a face or cheek gloss on hand, try topping off your cheeks with a little petroleum jelly or face oil to get that glossy look.
STEP #5: COLOR YOUR LIDS
Next up? Glossy eye makeup! To give your peepers the shining finish they deserve, rely on a powder eyeshadow with a metallic finish. Our favorite? Any pick from the L'Oréal Paris Infallible Crushed Foils Metallic Eye Shadow line. Once you've selected your shade, dust the eyeshadow all over your lids.
STEP #6: GLOSS UP YOUR EYES
With your metallic eyeshadow in place, you have the green light to add some gloss into the mix! And yes, we mean lip gloss. Lip gloss will add the ultimate glossy touch to your look. Using a lip gloss that's eye-safe, apply a small amount over the eye shadow to bring your wet eyeshadow look to life.
STEP #7: PERK UP YOUR LASHES
You can never go wrong with volumizing mascara. Apply a few coats of the L'Oréal Paris Bambi Eye Washable Mascara, Lasting Volume to your lashes for a curled and lifted appearance. Now your eye look is complete.
STEP #8: PAINT YOUR POUT
Of course, you can't tie your glossy makeup look together without a shiny pout. Set the stage by swiping on a hydrating lip balm to keep dryness at bay. Next, reach for a lipstick with a shiny finish, like the L'Oréal Paris Colour Riche Shine Lipstick. Stick with a hue that isn't too far off from your natural lip color.
STEP #9: LAYER YOUR LIP GLOSS
Prepare to gloss it up! Layer your pout with a super-shiny lip gloss, like the L'Oréal Paris Infallible 8 HR Le Gloss, to take your glossy makeup to the next level.
STEP #10: HIGHLIGHT YOUR CUPID'S BOW
A little shimmer never hurt anybody! Reach for the L'Oréal Paris True Match Lumi Shimmerista Highlighting Powder and apply a small amount to your cupid's bow to help enhance the shape of your pout.
STEP #11: SEAL THE DEAL
Congratulations, you've made it to the finish line! After all of your hard work, we're sure you want your glossy makeup look to go the distance. Spritz the L'Oréal Paris Infallible Pro-Spray and Set Make-Up Oil-Free Setting Spray in "X" and "T" shapes for a "just-applied" makeup look that lasts.
Discover more tips & tricks
Keep your skin happy
See all articles
Shop Featured Makeup products
Discover More