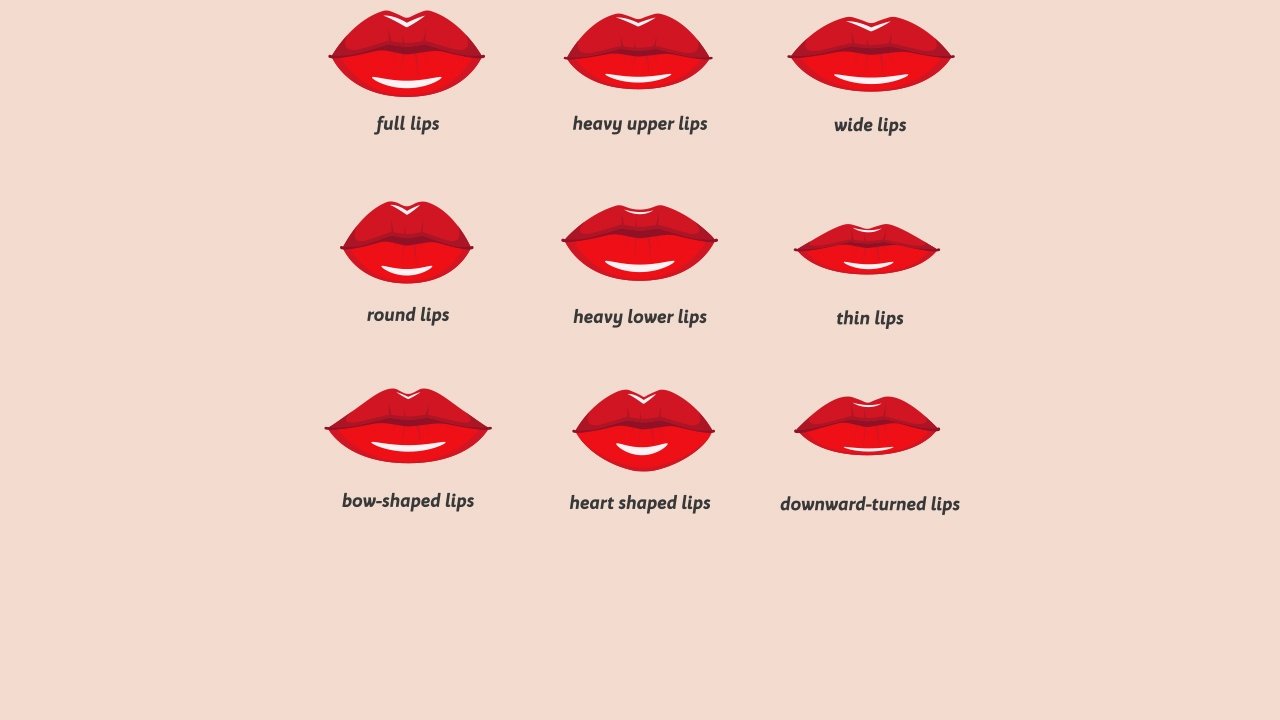 lip makeup
How to Identify Your Lip Shape
Pucker up! While you may have done your research on face shapes and your most flattering beauty look to go with them, there's one specific feature on your face that can make all the difference: your lips! Lip shapes certainly aren't a one-size-fits-all deal. Whether you have heart-shaped lips or thin lips, knowing your lip shape is the first step toward curating a kissable lip makeup look. Intrigued? Head to your vanity and get ready to examine your pout, because we're helping you identify your lip shape, below.
LIP SHAPE #1: FULL LIPS
Are your lips voluptuous, and all-around pillowy? Lucky you! Most of us gals would love to be blessed with naturally full lips, and if you're born with them, your life just got a whole lot easier—when it comes to your lip makeup, at least.
Product pick: You don't need much help in the shape department—a simple swipe of lipstick will do! Color your pout with a shade from the L'Oréal Paris Rouge Signature Matte Lip Stain line.
LIP SHAPE #2: HEAVY UPPER LIPS
Are your lips top-heavy? Meaning, does your upper lip look larger than your bottom lip? If so, you have heavy upper lips. The good news is, your upper lip is good to go! That being said, your bottom lip will need a little extra love to even out your overall lip look.
Product pick: Lip liner will be your best friend! Use the L'Oréal Paris Colour Riche Lip Liner to carefully outline your bottom lip just outside the lines, creating the illusion of a fuller bottom lip. Then fill in the remainder of your lips, keeping the liner within the constraints of your upper lip. The result? A perfectly balanced pout.
LIP SHAPE #3: WIDE LIPS
Do your lips nearly stretch from cheek to cheek? You have a wide lip shape! Smile big, your perfect lip look is quite simple to achieve.
Product pick: To offset your shape, create an ombré lip with two coordinating, creamy lipsticks like the L'Oréal Paris Colour Riche Lipcolour in Peach Fuzz and Nature's Blush. First, fill in your lips using the lighter shade. Then use a small lip brush to apply the darker shade to the outer corners of your lips. Blend the two shades together for a seamless transition. This ombré lip will help create the illusion of a pout with more height.
LIP SHAPE #4: ROUND LIPS
If your lips are nearly the same width and height, complete with rounded edges, chances are you have round lips! While you won't need help in the fullness department, use your lip look to add a bit of width to your pout.
Product pick: Grab a lip liner, like the L'Oréal Paris Infallible Never Fail Lipliner, to fine-tune your shape. Trace just outside the edges of your lips at the outer corners of your pout. As you near the center, continue to line your lips by following their natural shape. Color in the middle, and you're all set!
LIP SHAPE #5: HEAVY LOWER LIPS
Take a look in the mirror. If your bottom lip is larger than your upper lip, you have a heavy lower lip shape! Don't worry, accentuating your upper lip is easy.
Product pick: Just like your heavy upper lip friends, lip liner will be your partner in crime. Use the L'Oréal Paris Age Perfect Makeup Anti-Feathering Lip Liner - Smooth Application to outline your upper lip, drawing just outside your natural lip line. Then line your bottom lip, making sure to color only inside lines. Finish by coloring in your pout—and kissing your uneven lip shape goodbye!
LIP SHAPE #6: THIN LIPS
If you're looking at your lips and you find yourself wishing they were more prominent, there's a good chance you have thin lips. Luckily, it's easy to help thin lips have a fuller appearance—with the right product, of course.
Product pick: If you don't already have a lip plumper in your arsenal, it's time to pick one up ASAP. Swipe on the L'Oréal Paris Colour Riche Plump and Shine Lip Color, Glossy Lip Color with Plumping Effect to create a visibly plumped and instantly volumized pout.
LIP SHAPE #7: BOW-SHAPED LIPS
Are your lips full in size, with your upper lip resembling the shape of a bow (as in bow and arrow)? Rest assured, you have bow-shaped lips. One of the most sought after beauty traits, your pout doesn't need much help at all.
Product pick: Give your lips a small boost by swiping on a shiny lip gloss. Take your pick from the shades in the L'Oréal Paris Infallible 8 HR Le Gloss collection.
LIP SHAPE #8: HEART-SHAPED LIPS
Do your lips curve as though to form a heart? How sweet! If you have heart-shaped lips, your ideal lip look is all about emphasizing the love.
Product pick: What do we mean by the above? Accentuating your cupid's bow with highlighter, of course! Pop a bit of the L'Oréal Paris True Match Lumi Shimmerista Highlighting Powder into place, and that's it.
LIP SHAPE #9: DOWNWARD-TURNED LIPS
If you look in the mirror and notice your pout turns slightly downward at its corners, you have downward-turned lips. No need to emphasize that frown—you can easily fix your curve.
Product pick: To soften the appearance of lips that turn downward, you'll want to use a lip liner, like the L'Oréal Paris Colour Riche Matte Lip Liner, and a bit of concealer. First, use a concealer to blend the corners of your mouth into your skin. Then, as you can probably guess, use your lip liner to outline and "redraw" the corners of your pout. No frowns here!
Discover more tips & tricks
Keep your skin happy
See all articles
Shop Featured Makeup products
Discover More