hairstyle trends
10 Party Hairstyles To Wear For Christmas and New Year's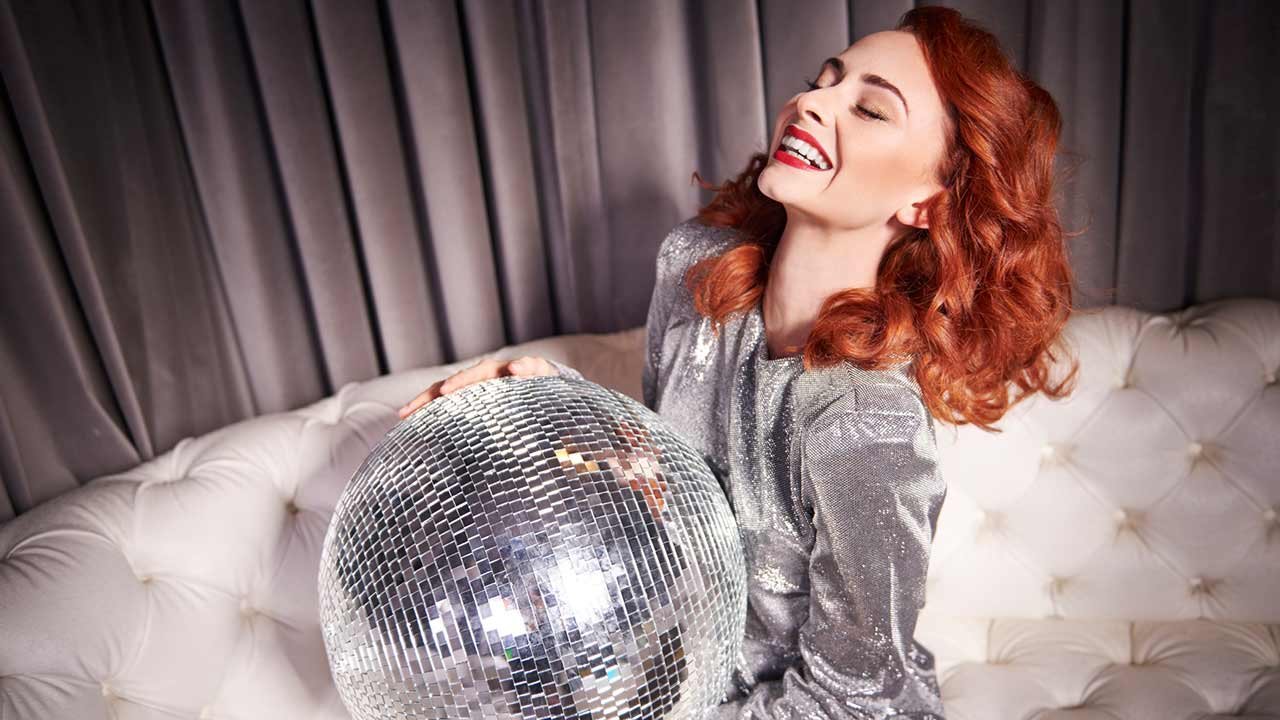 With the holiday season coming up, there is no better way to get in the spirit than adding a few parties to your agenda. While you may already have a killer outfit and the perfect makeup look all picked out for your virtual soiree, you'll need to top it all off with the right party hairstyles. After all, the perfect party-ready beauty look is only as good as your hair!. Whether you're celebrating with friends or attending a family-only affair, we know just the right hairstyles that's just the right balance between fun and polished. Below, we're sharing 11 party hairstyles to wear for Christmas and New Year's that will upgrade your style.
PARTY HAIRSTYLE #1: PARTY PONY
It's only fitting that our first party hairstyle has the word party in it. A party pony 'do is a perfect half-up 'do that's equally youthful as it is glamorous.
What you'll need:
L'Oréal Paris Advanced Hairstyle SLEEK IT Iron Straight Heatspray
Clear elastic
Get the look:
STEP #1: PREP YOUR STRANDS
Brush your hair to remove any knots or tangles from your mane. Spritz on a heat protectant to get your strands ready for the next step.
STEP #2: CURL YOUR HAIR
While you don't have to rock a curly pony, we happen to love this hairstyle when paired with curls. If you want to see why, curl your entire mane, creating either tight ringlets or loose, voluminous spirals (more on those later).
STEP #3: PUMP UP THE PARTY
Part your hair from ear to ear, creating a top and bottom section. Smooth the top half into a small ponytail sitting at the back of the crown of your head. Secure it with a clear elastic. Gently tug at the base of the ponytail to add height and bounce to your party pony.
PARTY HAIRSTYLE #2: VOLUMINOUS CURLS
Those voluminous curls we were talking about can serve as a party hairstyle all on their own. In fact, we'd bet this classic hairstyle will never go out of style. Head over to our article, How To Create Voluminous Curls on Any Hair Type, for a step-by-step tutorial based on your hair type.
PARTY HAIRSTYLE #3: DOUBLE BARRETTES
Accessories can seriously upgrade your hair game, and barrettes are no exception. They're known as one of the most on-trend hair accessories at the moment, and doubling up will surely earn you plenty of compliments.
What you'll need:
Heat protectant
Hot tool of choice
Two matching barrettes
Get the look:
STEP #1: PART YOUR HAIR
For this hairstyle, it's all about symmetry—so go ahead and part your hair down the middle.
STEP #2: STYLE YOUR MANE
If you prefer to wear your hair curled, straight, or wavy, you'll need to break out the hot tools to get the job done. Don't forget to reach for a heat protectant before styling to shield your strands.
STEP #3: GRAB YOUR BARRETTES
This step is easy yet oh-so-effective. Clip a barrette on either side of your head, just above your ear to pin your locks out of your face. Make sure your barrettes are placed evenly, but that's all there is to it!
PARTY HAIRSTYLE #4: HIGH PONYTAIL
No rule says loose locks corner the market on party hairstyles. If you prefer to keep your strands stylishly tucked away, a high ponytail will liven up your party beauty look with ease.
What you'll need:
Heat protectant
L'Oréal Paris EverSleek Frizz Finish Oil-In-Serum
Clear elastic
Get the look:
STEP #1: STRAIGHTEN YOUR HAIR
You already know the drill. Apply heat protectant, then straighten your mane with a flat iron.
STEP #2: APPLY A SERUM
Use a hair serum to smooth and add shine to your strands. This will also allow you to create a sleek, high ponytail. No flyaways here!
STEP #3: PUT YOUR HAIR UP
Smooth your hair into a high ponytail at the back of your head, making sure there are no bumps, knots, or tangles. Secure with a clear elastic.
PARTY HAIRSTYLE #5: SLEEK AND STRAIGHT
Speaking of straight hair, the simplicity of sleek, straight strands can make quite the impact at a holiday party. It can also add an edgy twist to your beauty look. Check out our article, Super-Straight Strands Are In: Here's How To Get Straight Hair, to hop on the straight hair bandwagon.
PARTY HAIRSTYLE #6: HALF-UP FISHTAIL BRAID
It's safe to say half-up hairstyles have a special place in our hearts—they're the best of both worlds! If you like the idea of a hairstyle that's a bit more intricate, consider this half-up fishtail braid.
What you'll need:
Heat protectant
Curling iron
Clear elastic
Get the look:
STEP #1: PREP YOUR MANE
Prepare your locks for this half-up hairstyle by spritzing on a heat protectant and creating loose, carefree waves with a curling iron. Don't fret if they're not perfect—it'll add the right amount of effortless, romantic flare.
STEP #2: BRAID AWAY
Part your hair from ear to ear, then weave the top section of hair into a fishtail braid. When you reach the end, secure with a clear elastic. Gently tug on either side of the braid to add volume.
Editor's tip: If you're a bit rusty on your fishtail braiding skills, we can help. Click through to our article, How To Do a Fishtail Braid, for some inspiration.
PARTY HAIRSTYLE #7: BRUN
For those who love the idea of combining the wonders of a woven pattern with a classic updo, the brun hairstyle will tickle your fancy. This braid-meets-brun style is an elegant option that can easily take you from day to night with ease. The updo may look super complicated, but we promise you can create it in five minutes flat. Visit our article, Braid Meets Bun: How To Get a Brun Hairstyle, to transform your mane.
PARTY HAIRSTYLE #8: PADDED HEADBAND
If there is one way to add some extra oomph to your party hairstyles, accessories certainly live up to the hype. If barrettes aren't your thing, consider slipping on a padded headband! This type of headband has added height that allows it to be the center of your hairstyle. Wear one decked out with pearl beads for a gorgeous, classy party hairstyle.
PARTY HAIRSTYLE #9: BUBBLE PONYTAIL
Ponytails are a classic style that always comes in handy. However, there's no harm in upgrading the traditional look with a touch of flair. And that's what the bubble ponytail brings to the table. This party hairstyle delivers volume and edge that can't be beat. See what all the praise is about with our article, How To Create The Perfect Bubble Ponytail.
PARTY HAIRSTYLE #10: NATURAL CURLS
For the gals that love to embrace their natural locks, the holiday season is the perfect time to put your texture on full display. Plus, you don't have to spend tons of time in the mirror to bring this look to life.
What you'll need:
L'Oréal Paris EverPure Moisture Shampoo
L'Oréal Paris EverPure Moisture Conditioner
L'Oréal Paris Advanced Hairstyle CURVE IT Elastic Curl Mousse
Get the look:
STEP #1: WASH YOUR STRANDS
Kick things off by washing your strands with a nourishing shampoo and conditioner. After all, your curls need as much moisture as they can get to look and feel their best.
STEP #2: AMP UP YOUR TEXTURE
Once your hair is washed, it's time to make your gorgeous texture do all of the talking. Apply a large dollop of curl mousse to damp strands, scrunch, and let air-dry.
Next up: Now that your hair is all set, there's no harm in exploring party makeup looks. Here are 9 Party Makeup Ideas You'll Need Come Holiday Season.
Discover more tips & tricks
Keep your skin happy
See all articles
Shop Featured Hair Style products
Discover More