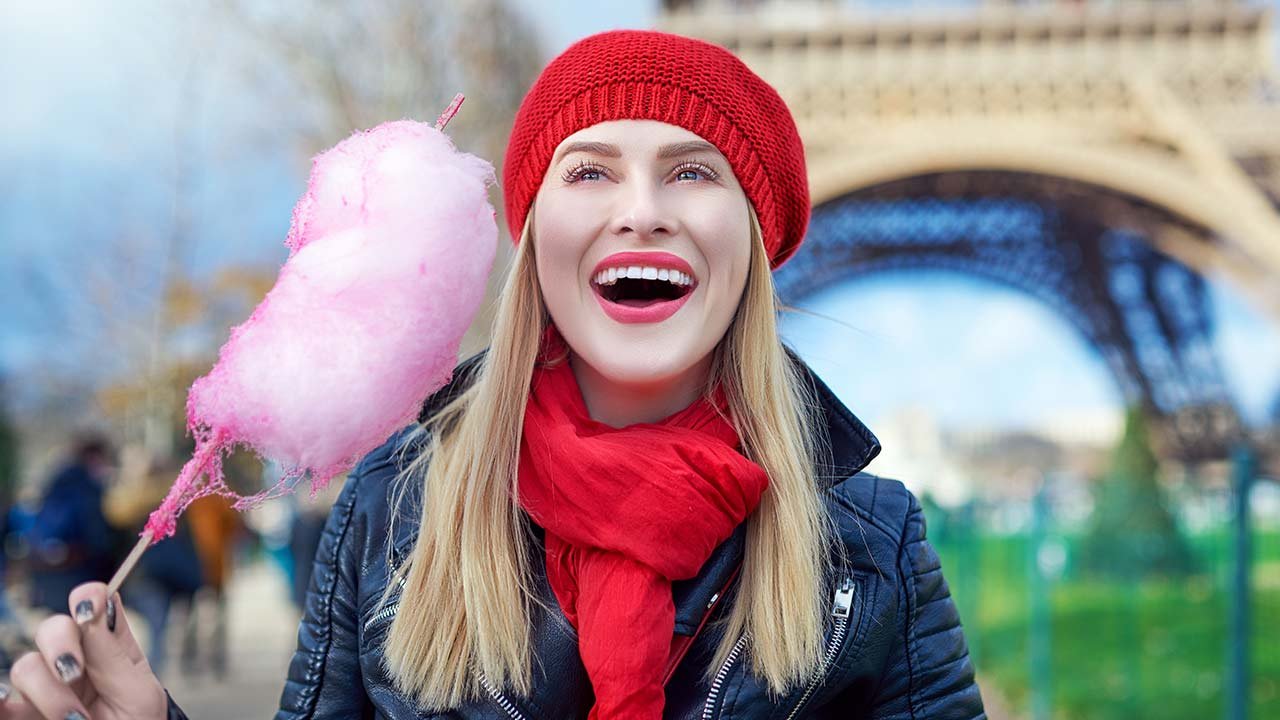 beauty looks
Pretty and Parisian: How to Adopt a French Girl Beauty Routine
You may not be able to book a ticket to France and jet away at a moment's notice, but you can do the next best thing—bring a little bit of Paris to you. We aren't talking about munching on a croissant or indulging in a macaron—you can make your life feel a tad more French by adopting the beauty routine of a French girl. Women in France are known for having that je ne sais quoi and it's due in large part to their approach to beauty. Look at the makeup, skin care routine, or hair style of a Parisian girl, and you'll quickly see they're doing something different—and it pays off. Here's how to start a Paris-worthy routine all your own, including the perfect Parisian lipstick shade and the French way to wash your face.
French Beauty Tip #1: Cleanse with Micellar Water
There's no doubt you don't need another reason to start using micellar water. It practically sings its own praises. But just in case you weren't totally tempted before, let us remind you that these no-rinse facial cleansers have long been a French favorite. Powered by tiny micelles—oil molecules—dirt, oil, and makeup are lifted up and away from your skin.
Have your pick from the following three micellar waters: the L'Oréal Paris Micellar Cleansing Water Complete Cleanser – Normal to Dry Skin hydrates and soothes, the L'Oréal Paris Micellar Cleansing Water Complete Cleanser – Normal to Oily Skin purifies and mattifies, and the L'Oréal Paris Micellar Cleansing Water Complete Cleanser Waterproof – All Skin Types intensely purifies.
French Beauty Tip #2: Play Up One Feature
If you're prone to wearing a heavy smoky eye with a dark lip, it's time to put that habit to rest. The French way is to pick one feature to focus on and play it up. That means rocking a red lipstick, like the L'Oréal Paris Colour Riche Shine Lipstick in Enamel Red, with neutral eye shadows or dramatic winged eyeliner with a nude lip color.
French Beauty Tip #3: Don't Depend on a Brush
You may have brushed your hair every day since childhood, when your mother first passed on the important task, but it's time to stop. After you've combed out any tangles post-shower, don't pick up a hairbrush again until after your next wash. You may end up with a hair style that resembles bedhead, but don't worry—it's a beauty trend! And even better, it's one that's Paris-approved.
French Beauty Tip #4: Spritz for the Situation
Reaching for a fragrance only on special occasions may have worked for you in the past, but that'll have to change if you want to have a French girl beauty routine. Wearing perfume every day, picking one that suits your mood, the season, or what you'll be doing, is nothing short of a necessity. Place a few spritzes on your pulse points—your wrists, the sides of your neck, and behind your knees—to keep yourself smelling amazing all day long.
French Beauty Tip #5: Illuminate Your Face
You can't argue that contouring is anything but one of the biggest makeup trends of the moment, but the same can't be said in France. Contouring doesn't suit the low maintenance, natural look that many French women strive for. Instead of chiseling their cheekbones and sculpting their noses, they opt to brighten their face with highlighters. For the same effect, dust a shimmering highlighting powder from the L'Oréal Paris True Match™ Lumi Glow Nude Highlighter Palette onto the highpoints of your face. Instant illumination!
French Beauty Tip #6: Skip Heat Styling
This French beauty tip is one your locks will thank you for. Heat styling can be hard on your hair, and there's no reason you have to use heat tools to achieve your best styles. Embrace your hair's natural texture, using a hair spray, like the L'Oréal Paris Advanced Hairstyle AIR DRY IT Wave Swept Spray, to enhance the shape of your strands.
In case all this talk of Paris has you in the traveling mood, check out our guide on How to Take Care of Your Skin When You're Traveling by Airplane.
Discover more tips & tricks
Keep your skin happy
See all articles
Shop Featured Skin Care products
Discover More