beauty looks
How to Do a 5 Minute Manicure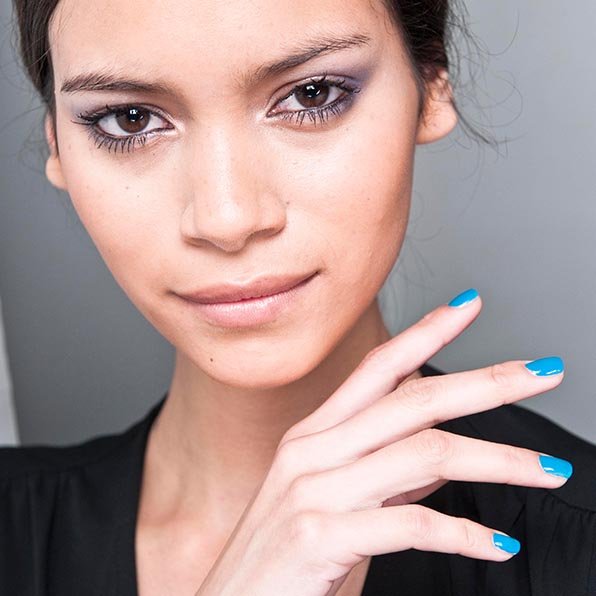 Not unusually, a lot of us tend to notice the somewhat embarrassing state of our nails about five minutes before we need to leave the house. This never seems like the opportune moment for this realization to hit BUT we've come up with an SOS manicure tutorial so you can fix up your nails in five minutes flat.
In your face, laws of time!
Step 1- hydrate
Begin by applying some moisturizer to your hands, paying special attention to your cuticles.
Step 2 - file
To help shape up your nails, go from the exterior towards the interior of your nail. Also, always file in the same direction.
Step 3 - a base coat
Next, apply a base coat on your nails. This transparent product protects and nourishes your nails so it definitely shouldn't be left out.
Step 4 - nail polish
Using your nail polish of choice, start with a stroke in the middle and work your way outwards. Even though you only have five minutes, take your time so as to avoid making mistakes! If you have the time, add a second coat of nail polish for better coverage.
Expert tip: Use your hairdryer to dry your manicure fast!
Step 5 - top coat
Finally, apply top coat to protect your manicure from the outside world, making it less susceptible to chips and increasing its glorious little lifespan.
Hey presto! You're ready to face the day/night/anything with really good nails!
Discover more tips & tricks
Keep your skin happy
See all articles
Improve your routine
Show your new look more love:
makeup