skin care essentials
The Best Face Masks for Your Skin Type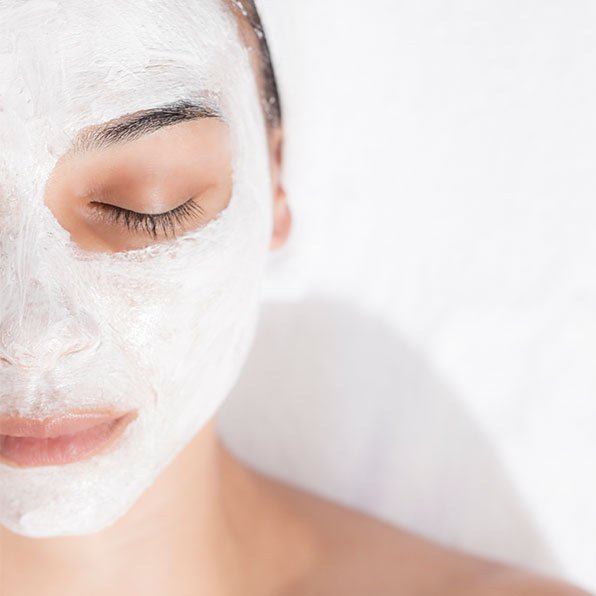 Applying a face mask at home is a great way to unwind and care for your skin at the same time. Choosing which kinds are the best face masks for your skin, though, is a crucial first step that can be easily fumbled. Face masks utilize many different ingredients than can help to clarify, hydrate and address some common signs of skin aging. If you aren't sure what ingredients may benefit your skin type, then you may end up with a face mask that won't deliverer the results you were hoping for. Take some time to first analyze your skin, ask yourself if your skin is: Experiencing dryness, seems oilier than usual or if there are a few more fine lines then you'd like. The best time to pick a face mask is after you have a clear idea of your current skin type and are aware of your concerns.
Best face masks for dry skin:
If you are experiencing dryness, you'll want to apply a face mask that is hydrating and nourishing. The best face masks for dry skin will include hydrating ingredients like hyaluronic acid, honey, and precious or essential oils. The face mask should feel creamy or rich in texture and should surge skin with moisture. Once you remove the mask, your skin should feel refreshed, hydrated and softer.
Best face masks for oily skin:
If you have oily skin you'll want to look for a face mask that can help clarify skin and unclog your pores of built up oil. Clay based formulas with antibacterial skin cleansing ingredients will help to draw out excess oil, but will also not overly dry skin.
Best face masks for combination skin:
A face mask perfect for combination skin will involve not one, but two methods. Why compromise when you can apply a face mask for the oily parts where you need it and the same for dry areas that need added moisture? This skin care trend is called multi-masking and the seemingly simple idea will utilize the best of both face masks when they are applied to the right areas of the skin.
Best face masks for mature skin:
If you'd like to address wrinkles, fine lines and even dull skin, look for a face mask with anti-aging ingredients like vitamin C, rose oil, hyaluronic acid, or soy peptides. You may also want to consider an overnight mask, like
RevitaLift® Triple Power™ Intensive Overnight Mask
, that will work to reduce the look of wrinkles and help re-tone skin while you sleep.
No matter your skin type or your individual skin needs, there is most likely a face mask out there to match. You're taking the time to pamper and care for you skin, so spend a little extra effort before you purchase a face mask to really think about how you can best benefit your skin. It's always a good idea to consult your dermatologist when making any permanent adjustments to your skin care routine – they will be able to best advise you on what your skin needs.
Discover more tips & tricks
Keep your skin happy
See all articles
Shop Featured Skin Care products
Discover More