skin care essentials
5 Top-Rated Day Creams for Every Skin Type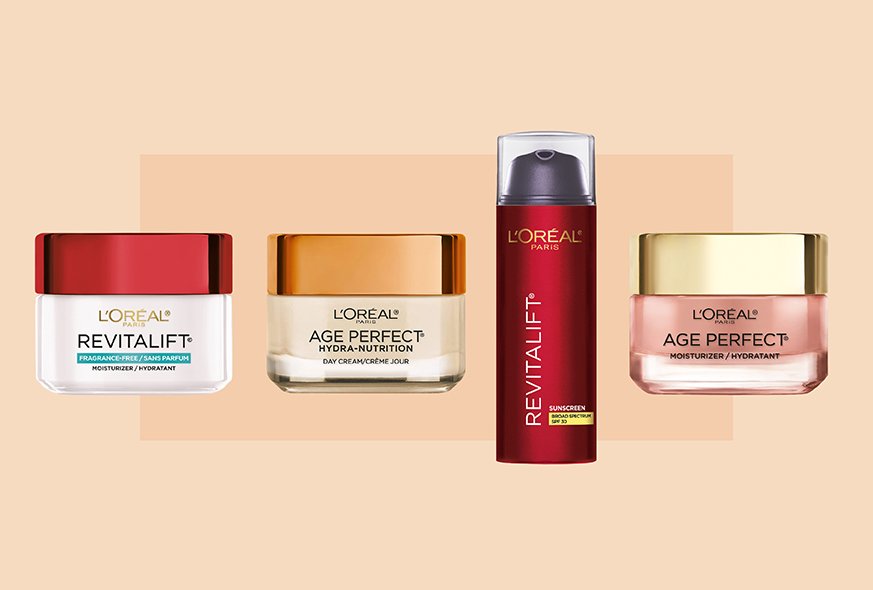 No matter your skin type, using a day cream daily is important for keeping your skin hydrated and your complexion radiant. With so many options out there, though, it can be difficult—overwhelming even—to find a formula that's suitable for your specific concerns. But because thirsty skin is never an option, we're sharing our favorite day creams for every skin type. From a decadent, rich option formulated with moisturizing manuka honey to a fragrance-free formula that wears beautifully underneath makeup, these day creams won't disappoint.
If you don't experience many skin care concerns and have a pretty normal skin type, well, we're envious. But you can still add this protective day cream into your routine. It's formulated with pro-retinol to target signs of aging (prevention is the best medicine), vitamin C to brighten and hyaluronic acid to keep your skin hydrated. It also includes SPF 30 to protect against sun damage year-round.
We know how much the cold winter weather can wreak havoc on already dry skin leaving it feeling tight, flaky and uncomfortable. For maximum hydration, try this rich, creamy moisturizer formulated with oils and manuka honey extract to keep your skin soft, nourished and healthy. While the formula is thick, it quickly absorbs into the skin and doesn't feel greasy or sticky. It's great for restoring a natural I-woke-up-like-this glow.
Despite what you may think, oily skin types need to moisturize year round, too. When you skip out on the moisture of a hydrating day cream, your skin begins to overcompensate and produce more oil to make up for that loss. To avoid that, reach for this lightweight, water-based moisturizer that delivers up to 72 hours of hydration. It's formulated with nourishing ingredients such as aloe water and hyaluronic acid, and leaves your skin looking matte.
For sensitive skin types, we like this option because it's dermatologist tested, allergy tested and free of any fragrance, parabens and dyes that could cause potential irritation. The formula works to moisturize, reduce the appearance of fine lines and wrinkles, and repair the skin's barrier. It's also great to use as a hydrating primer because it absorbs quickly into the skin and leaves your skin soft and pillowy.
As we age, our skin can become more dull and lackluster over time. Rest assured, though, that you can restore your skin's natural radiance with this hydrating daily face cream made for mature, dull skin. Formulated with exfoliating lipo-hydroxy acids, it's made to revive the skin's natural rosy tone through gentle chemical exfoliation. With continued use, you'll experience a more firm and younger-looking complexion with a healthy flush of color.
NEXT: The Difference Between Daytime and Nighttime Moisturizers


Discover more tips & tricks
Keep your skin happy
See all articles
Shop Featured Skin Care products
Discover More