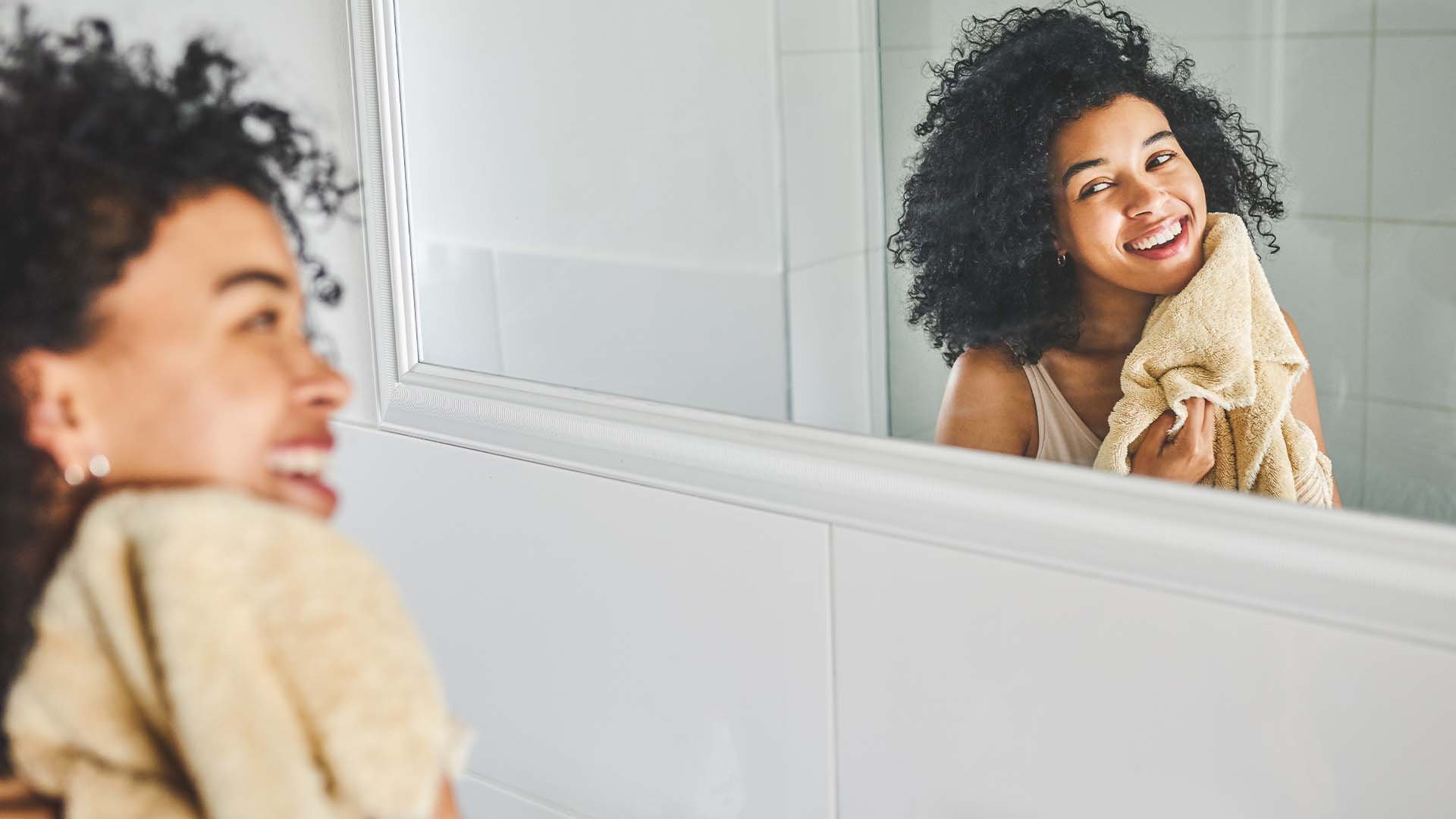 skin care essentials
How To Take Care of Your Skin When You Get Home
You've made it home after a long day. You kick off your shoes and are ready to slump onto the couch; it's safe to say your skin isn't the first thing on your mind. No, it's more likely picking up where you left off on your latest binge-watch. However, your complexion could use your attention. After being out and about, your skin doesn't want to wait for your night routine to get a refresh. Here, we're breaking down a skin care routine to follow before you settle in at home.
Your At-Home Skin Care Routine
6 steps, then you can relax.
1. Wash Away The Day's Impurities
When you get home these days, you make quick use of your hand sanitizer or make sure to wash your hands. Well, your complexion wants the same treatment. Your skin is exposed to pollution and impurities when you venture outside, especially if you live in a big city, which makes cleansing a necessity. Don't let your face anywhere near your pillow until you've washed off not only your makeup but everything your skin has come into contact with.
Wash your face with the L'Oréal Paris Pure-Clay Detox & Brighten Cleanser. The clay-to-mousse formula goes beyond daily cleansing to purify and detoxify your skin, removing dirt, oil, and pollution, so skin is left with a healthy look. Squeeze the cleanser into your hands and add water to transform it into a mousse consistency. Gently massage the face wash onto your skin using circular motions, making sure to avoid your delicate eye area. Then, rinse thoroughly and pat dry.
2. Double Cleanse To Remove Sunscreen
If you return home after the sun has gone down, you won't need SPF anymore. You will, however, need to make sure there isn't any sunscreen residue lingering on your skin. Since sunscreen is formulated to stay in place and is often water-resistant, for a complete clean, we recommend double cleansing. Use a second round of cleansing to remove the sunscreen along with any impurities that you didn't get off the first time around.
3. Treat Your Skin To a Face Mask
Whether you're returning from work or a taxing trip to the grocery store, you deserve a little self-care. Pamper yourself and your complexion with a face mask, like the L'Oréal Paris Pure-Clay Clear & Comfort Clay Mask. This mask has an indulgent formula that helps comfort stressed skin. Pair it with a fuzzy bathrobe and a glass of wine (if age-appropriate) to really de-stress.
You can also multi-mask, applying multiple masks to address your different skin concerns. Smooth the L'Oréal Paris Pure-Clay Exfoliate & Refining Face Mask onto rough spots and the L'Oréal Paris Pure-Clay Detox & Brighten Face Mask on anywhere your skin looks dull.
4. Replenish Lost Moisture
Harsh weather can redden your cheeks and make your hair full of static, and it can also take a toll on your moisture levels. Address the latter by offering your skin plenty of moisture post-cleanse. Hydrate not just your face, but your neck and hands, too with the L'Oréal Paris Age Perfect Hydra Nutrition Manuka Honey All Over Balm - Face, Neck, Chest and Hands. Apply the moisturizer to damp skin (after washing your face and hands) to trap even more moisture.
5. Don't Forget Eye Cream
Revive tired-looking eyes with the L'Oréal Paris Age Perfect Hydra Nutrition Manuka Honey Eye Gel. It has a de-puffing rollerball wand that works with the cooling formula to cushion skin with nourishing moisture. Use the wand to apply the eye gel, giving yourself a mini under-eye facial massage in the process. With continued use, you can expect the appearance of puffy eyes and dark circles to be improved.
6. Give Your Lips Love, Too
Arriving home means ditching your bra and replacing tight jeans with sweats. In a similar fashion, when you walk through the door, it's time to wipe away your long-lasting lip color and replace it with a hydrating balm. Use micellar water, like the L'Oréal Paris Micellar Cleansing Water Complete Cleanser Waterproof – All Skin Types, for a clean pout. Follow with a lip mask or balm, so your lips will be soft and smooth the next time you go to apply lipstick.
Discover more tips & tricks
Keep your skin happy
See all articles
Shop Featured Skin Care products
Discover More