skin care essentials
5 Ways to Get the Most Out of Your Skin Care Products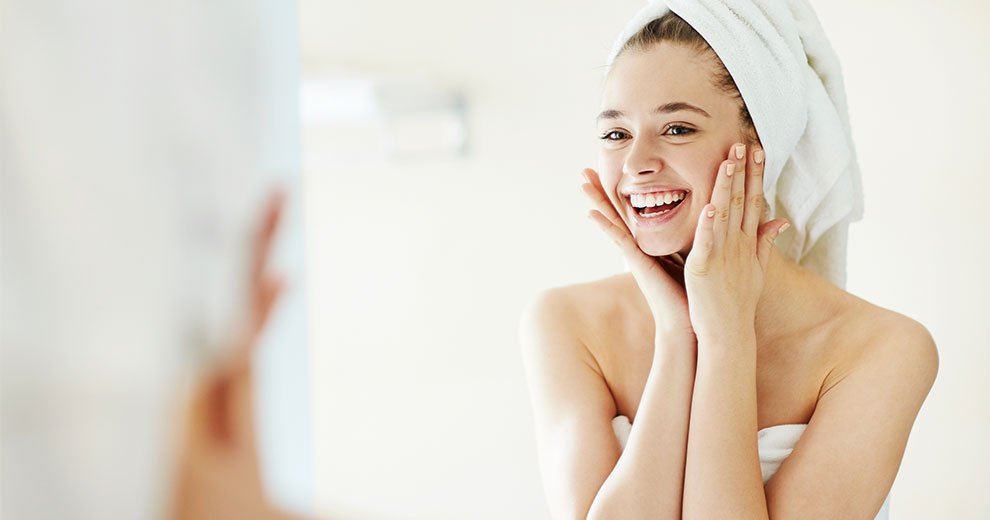 You may have an arsenal of skin care products at the ready – but are you getting the most out of them? Sometimes, the latest and greatest skin care products may let you down; mitigate this skin care mishap by considering new ways to maximize your efforts and the skin care products you use in the process.
Skin care product maximizing move #1: Use a cleanser that compliments your skin type. When purchasing a cleanser, try to avoid becoming distracted by how it looks, how trendy it is or its price. Instead, focus on what the formula can do for your skin and if it matches your skin's needs. If a cleanser better suits a particular skin type that's not your own, you'll not only waste money, but your skin care efforts as well.
If you typically have oily skin, you should look for a gel or foaming cleanser that can clean away stubborn surface dirt and excess oil. While well-suited for oily skin types, foaming and gel formulas can be incompatible on dry skin, striping its surface of the little natural oil it has – and needs. If you have dry skin, look for a nourishing formulated cream cleanser or hydrating micellar water to cleanse your skin with on a regular basis. These skin care products gently remove surface dirt and oil while hydrating it at the same time.
If you have mature skin, it may experience regular dryness, making a cream cleanser a good option, but if your skin has lost its youthful glow and instead appears lackluster consider tackling this skin aging concern by looking for a refining anti-aging cleansing option that can slough away built up dead skin cells on skin's surface, which may be responsible for that look of dullness.
Skin care product maximizing move #2: Try a skin care product that will address more than one concern. When looking for skin care products, consider trying one that can address more than once concern. Glycolic acid peel pads, for example, can dissolve away dead skin cells that pile up on skin's surface, which may cause your skin to appear dull, dry and rough. Dead skin cells can also contribute to the look of uneven skin, fine lines and wrinkles, making them appear more noticeable. Glycolic acid peel pads can offer a simple and effective skin care solution, evening out roughness and dissolving away dullness at the same time. Face masks can also address more than one concern at a time if you find complimentary formulas to your skin care concerns. There are ones that help purify pores and mattify shine or detoxify your skin and illuminate your complexion. So, before hitting the store, think about your skin care concerns and look for a skin care product that can address more than one at the same time.
Skin care product maximizing move #3: Find a multi-tasking moisturizer for daytime. Your daytime moisturizer should not only hydrate your skin but protect it from environmental stressors too. The sun, air pollution and other external factors can take a toll on your skin. So, when choosing a day cream or moisturizer look for hydrating formulas that also offer some protection from the sun's UV rays and free radicals in your environment.
A daytime moisturizer that is formulated with hydrating skin care ingredients, antioxidants and SPF broad spectrum protection will offer your skin the nourishment it needs while shielding it from environmental aggravators its likely to encounter day-in and day-out. Antioxidants, like vitamin C, can help shield skin from free radicals such as air pollution caused from car fumes. SPF with broad spectrum protection can protect your skin from UVA and UVB rays, so that your skin will not only be less likely to burn, but less likely to develop fine lines and wrinkles prematurely too. And, don't just leave it up to your skin care products; boost your anti-aging efforts by wearing a hat and light scarf to further protect your skin from the elements when you can.
Skin care product maximizing move #4: Don't use too much of any skin care product. When washing your face, exfoliating, applying a face mask or moisturizer try to be sure that you don't over-do-it by applying mounds and mounds of any skin care product to your face, neck or chest. When it comes to most skin care products, it's not really about how much you use, but about what you use and when. Read your skin care products' instructions and stick to the labels' recommendations for how much of that product you should use at a time. Also avoid over-cleansing, exfoliating and even moisturizing by again reading the skin care products' label and knowing the optimal amount of times you should generally wash your face, exfoliate or moisturize in a day or week.
In most cases, you should cleanse your skin twice a day: Once in the morning and once at night. Your skin can build up excess oil and sweat while you sleep, so you'll want to wash that away and start your AM skin care routine with a fresh face once you wake. You'll also want to cleanse your skin at night to remove daily dirt, oil and sweat that can build-up over time. Typically, two cleansings a day will cover it, so avoid over-using your cleanser unless you've built up a midday sweat, either from an afternoon workout, lunch break errand run or stressful end of day meeting, in which case you may want to add an extra cleansing midday. In general, try to exfoliate two to three times a week; exfoliating more often may negatively impact your skin. And, you should apply moisturizer typically twice a day after cleansing – again, you may need to adjust that recommendation depending on if you've washed your face midday or more than twice.
Skin care product maximizing move #5: Concentrate your anti-aging efforts on your skin at night. Take advantage of the fact that your skin's recuperating abilities are at their prime at night while you sleep and look for an anti-aging formulated night cream. Address your top skin aging concerns with a nourishing night cream that is formulated to address fine lines and wrinkles, sagging skin, uneven skin tone or even dryness. There's a night cream out there that is formulated to meet your anti-aging needs, so take time to consider what you'd like to address and find a skin care product to match.
Make the most out of your skin care products by knowing what you want to get out of them, before you hit the store. Also, use your skin care products wisely in order to reap rewarding results without burning a hole in your pocket.
Discover more tips & tricks
Keep your skin happy
See all articles
Improve your routine
Show your new look more love:
makeup