skin care essentials
4 Ways to Wake Up with Bright, Beautiful Skin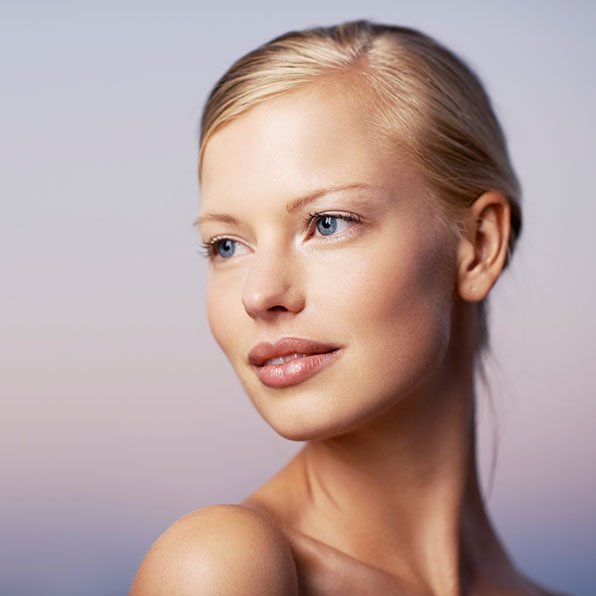 Your typical nighttime routine should consist of the basics: Cleansing, moisturizing and treating areas of the skin that need special attention, like the skin around your eyes or other wrinkles-prone areas. It's important to spend some time on your skin at night so that you can maintain your best, most beautiful skin – even if you'd rather just head straight to bed. Some nights though, like over the weekends, you may have a little time to spare, so use it wisely and spend it on your skin. These simple steps are easy to fit into any nighttime skin care routine and can be especially rewarding the next day when you wake up with rested, beautiful skin.
Wake up with beautiful skin step #1: Double cleanse.
One way to ensure that you will wake up with beautiful skin is to remove every trace of makeup from your face. Your skin won't look radiant if you have eyeliner and mascara residue collected under your eyes in the morning. To be sure your skin is clean and makeup-free consider
double cleansing
. Double cleansing simply means that you will first focus on removing your makeup and then focus on washing your face with a cleanser. This two-step way of cleansing can help you better concentrate your efforts and get better results. There are many ways to remove makeup; consider using a traditional method like a makeup wipe like
RevitaLift® Radiant Smoothing Wet Cleansing Towelettes
or try something new like a cotton pad moistened with micellar water. Follow up with a cleanser that will reveal smooth, radiant skin like
RevitaLift® Bright Reveal Brightening Daily Scrub Cleanser
.
Wake up with beautiful skin step #2: Exfoliate.
After cleansing consider exfoliating to help freshen up the surface of your skin. You can use either a mechanical of chemical method. Mechanical methods, involve either an exfoliating tool or textured scrub and are typically suited for those with oily-prone skin. Chemical methods utilize alpha hydroxyl acids, like glycolic acid, to break down dead skin cells that pile up on the surface of your skin. Chemical exfoliating pads, like
RevitaLift® Bright Reveal Brightening Peel Pads
, are gentle and can be used by most skin types. They contain 10% glycolic complex to dissolve away dead surface skin cells to reveal younger, fresh skin cells on your skin's surface.
Wake up with beautiful skin step #3: Apply a clay mask.
Now that your skin is fresh and clean apply a clay mask for ten minutes. Clay masks can help improve your skin's surface texture by detoxifying pores and refining the skin's outer layer. There are clay masks suitable for anyone to use, if your skin is oily or congested consider trying the
Pure-Clay Mask, 3 Pure Clays + Eucalyptus
to purify and mattify your skin. If your skin looks dull and tired, try
Pure-Clay Mask, 3 Pure Clays + Charcoal
to illuminate and detoxify your complexion.
Wake up with beautiful skin step #4: Apply an overnight treatment.
After you've rinsed off your clay mask, apply an overnight treatment that will infuse your skin with antioxidants and other anti-aging ingredients while your skin's renewal abilities are optimal.
RevitaLift® Bright Reveal Brightening Dual Overnight Moisturizer
first exfoliates the skin with its glycolic complex and then infuses skin with pro-retinol and vitamin C.
Good morning sunshine; your beautiful skin should feel more hydrated and look radiant. Keep the beautiful skin momentum going by applying another clay mask after cleansing in the morning, like
Pure-Clay Mask, 3 Pure Clays + Red Algae
, which can further help refine your skin's surface. You could also spritz on a refreshing skin mist or essence before moisturizing and seal in any added moisture with a facial oil as your final morning skin care routine step.
Discover more tips & tricks
Keep your skin happy
See all articles
Shop Featured Skin Care products
Discover More