skin care essentials
4 Ways to Have Beautiful Skin After a Workout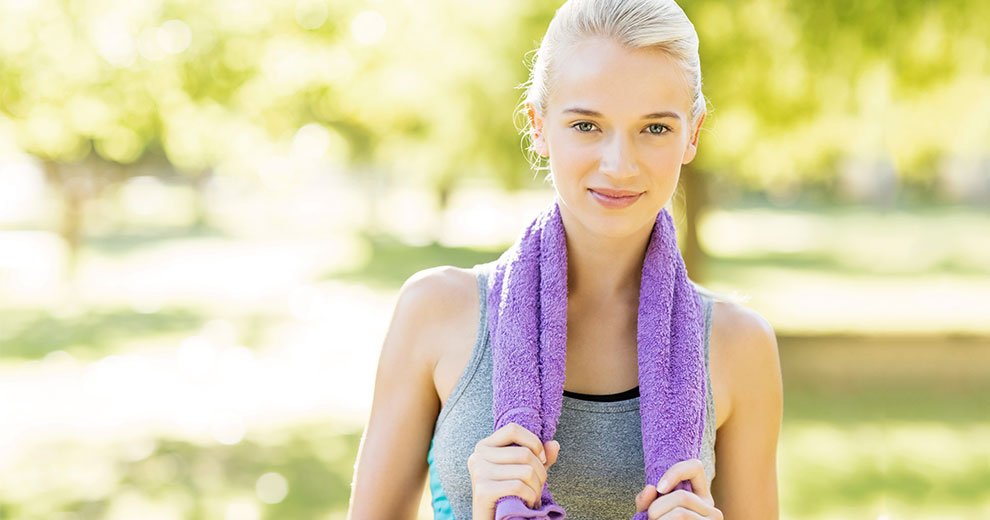 Successfully fitting in a good workout session into your busy schedule can be considered an accomplishment within itself. It's not always easy to take that me-time that your mind, body and skin needs; especially when your schedule is packed with late afternoon meetings, weeknight dinners and school functions. So, while you may have hopped off of the treadmill; you still have a full day or night to run through. Don't sacrifice looking your best, simply because you had to run from the gym to your next stop. Encourage beautiful skin fast, with the help of four post-workout skin care tips and skin care essentials, so that you can look your best no matter where your day takes you.
Post-workout beautiful skin tip #1: Remove sweat. Building up a sweat and releasing toxins can be good for both your body and your skin, but leaving that sweat on your face after a workout can lead to some unwanted breakouts. Sweat that's built up on your skin can mix with excess oil and residual makeup and then can congest your complexion and clog your pores. Avoid this skin care blemish by prepping your skin with a non-drying toner and then cleansing your skin with a convenient facial towelette that is formulated to both clean and nourish your skin.
Post-workout beautiful skin tip #2: Clean up makeup residue. After you've removed excess sweat and oil from your skin, you might notice a little makeup residue still remaining. Target these areas with a little extra attention by running your non-drying facial wipe across your skin once more. You could also consider packing along micellar water with you in your gym bag. These skin care essentials gently cleanse skin and remove makeup, without drying out your skin.
Post-workout beautiful skin tip #3: Exfoliate if you haven't already done so this week. Consider gently exfoliating your skin after getting it clean to ramp up your glowing skin potential. Typically, your skin can develop a nice radiance after a good sweat, but it is temporary; as your heart rate returns to normal that healthy glow will most likely fade a bit too. Gentle chemical exfoliation can help dissolve away dead surface-skin cell buildup, to reveal younger brighter cells. With only a few simple swipes of a pre-soaked glycolic acid peel pad, your skin can appear more radiant and fresh.
Post-workout beautiful skin tip #4: Replenish your skin with moisture. The final step to any good skin care routine: Moisturizing will help keep your now glowing skin, hydrated throughout your day ahead. Look for moisturizing skin care essentials with SPF broad spectrum protection so that your skin not only looks nourished and beautiful, but so that it is also protected from the sun's harmful rays. You can also consider looking for a formula with antioxidants like vitamin C, to further shield it from the elements.
If you have somewhere to be after your workout, don't worry, you can leave the gym feeling and looking your best by keeping a few simple beautiful skin care tips in mind and few skin care essentials on hand.
Discover more tips & tricks
Keep your skin happy
See all articles
Shop Featured Skin Care products
Discover More