skin care essentials
4 Simple Ways to Protect & Love Your Skin this Fall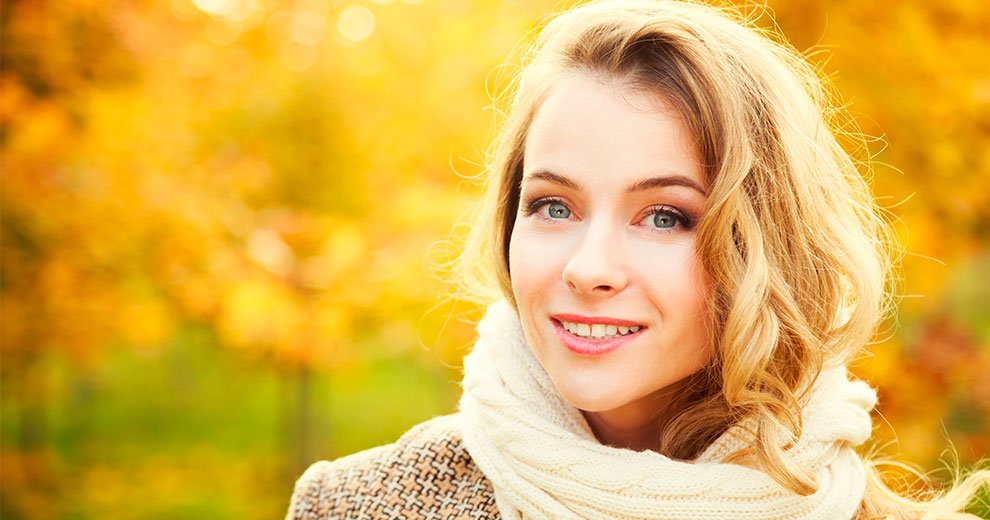 You may love your skin in the summer thanks to your natural glow and less-stressed complexion – after all, vacation days can benefit your skin too! But, now that fall is fast approaching you may think that your beautiful skin potential is dwindling. While your days may be less leisurely and the sand and surf won't necessarily be calling your name, you can still encourage and maintain beautiful skin by protecting and nourishing it all season long, here's how:
Protect and love your skin tip #1: Try a cream cleanser. Now that the weather is cooling off a bit, you might find that your skin is experiencing more dryness compared to how it was in the summer months. With the drop in humidity, your skin may not be producing as much oil. If you've noticed that your skin is becoming more dry, consider washing your face with a cream cleanser. These formulas can cleanse skin of surface dirt and oil without stripping it of all moisture.
Protect and love your skin tip #2: Work regular exfoliation into your skin care routine. It's easy for your skin to take on a dry, lackluster appearance if dead skin cells pile up on its surface and aren't regularly shed or removed. The longer the buildup accumulates, the harder it will be for your skin's natural glow to shine through. Find an exfoliating method that best suits your skin type. If your skin is dry, consider a chemical exfoliating method and if your skin is oily try a mechanically exfoliating scrub or face mask to better refine the surface of your skin.
Protect and love your skin tip #3: Don't skip or skimp on SPF. Even though you're not spending your days outside as often as you had in the summer, your skin will still be exposed to the sun's harmful UV rays. Overtime, the sun's rays can results in premature signs of skin aging and worsen existing lines and wrinkles. So, look for a daily moisturizer or other skin care products that are formulated with SPF broad spectrum protection. And, be sure to reapply as needed – even if you're not going for a swim, SPF can still evaporate and be washed off of your skin.
Protect and love your skin tip #4: Moisturize for a natural glow. Tanning and bronzing your skin isn't the only way to give it the look of a natural glow. You can love your skin's radiant appearance after applying moisturizer, as hydrating your skin can help it to appear less dull. Look for a moisturizer formulated with SPF for daytime and consider trying an overnight face mask to really surge your beautiful skin with moisture while you sleep.
Love your skin this season – and every season for that matter – by taking simple steps to protect and nourish it, so that your beautiful skin can last you a lifetime.
Discover more tips & tricks
Keep your skin happy
See all articles
Shop Featured Skin Care products
Discover More