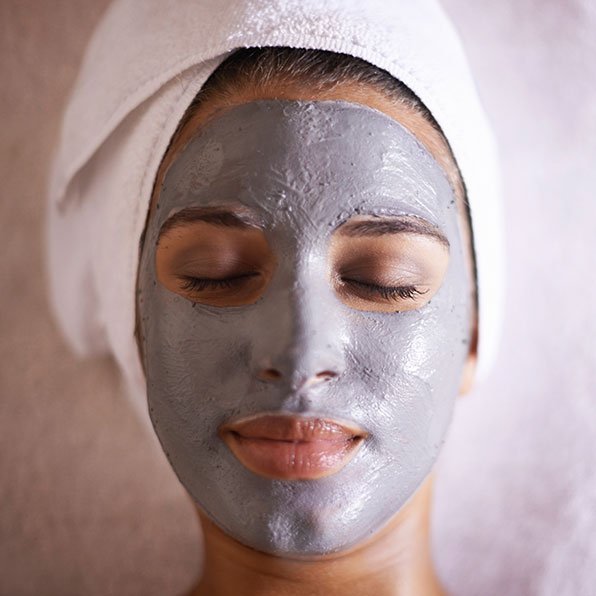 skin care essentials
4 Easy Ways to Boost Your Skin's Natural Beauty Throughout Your Day
Sometimes your skin may look like less than ready to face the day – your complexion can seem dull, eyes puffy and skin tone patchy. Sure, it can be hard to fit in any extra skin care steps in the morning or throughout the day, but if your skin's natural beauty is in need of a quick boost try incorporating these tips into your routine – the short amount of time you put in could deliver worthwhile results.
Natural beauty booster #1: Apply a clay mask in the morning.
First things, first: Cleanse your skin to clear it of any dirt or sweat that might have built up on your skin's surface while you slept. Then, apply a clay mask, like Pure Clays + Charcoal, for five to ten minutes to give your skin a detoxifying and illuminating treat.
Natural beauty booster #2: Treat puffy eyes to a quick cold compress.
While your clay mask is setting, consider applying a cold compress, like a chilled eye mask or cold spoons, to your under-eye area. The cold compress can help de-puff the area and the extra five minutes or so of shut eye might help recharge your system so that you are more ready for the day ahead.
Natural beauty booster #3: Wear beauty products with skin hydrating properties.
Let your beauty products do more than enhance the look of your skin's natural beauty, but also boost it with nourishing formulas while you go about your busy day. Sublime Bronze™ Summer Express Wash-Off Face Bronzer Cream SPF 20 will give you the look of naturally glowing bronzed skin and is formulated to help keep skin hydrated throughout your day. The self-tanner formula also has broad spectrum SPF20 to help ensure that your skin is not only glowing but also protected.
Natural beauty booster #4: Get a quick workout in midday.
Whether you go for a walk around the block, get in a few jumping jacks or take a short class at the gym, a midday workout will help get your blood pumping, and in turn help your skin appear more radiant.
Whether you didn't get enough sleep or its simply been a taxing week, your skin's natural beauty can still shine through – just look to these simple ways to give it a quick boost when you need it most.
Discover more tips & tricks
Keep your skin happy
See all articles
Shop Featured Skin Care products
Discover More