skin care concerns
Why Your Skin Tone is Uneven and How You Can Improve Its Appearance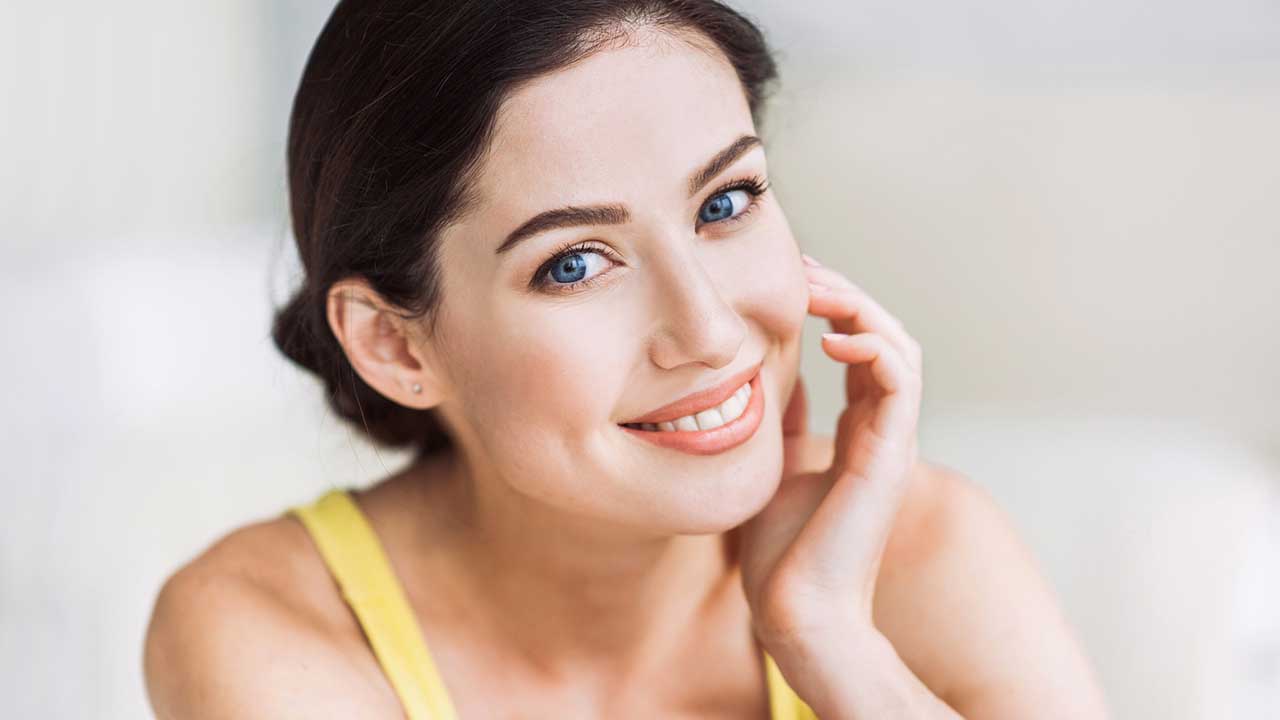 An uneven skin tone may be one of the most common skin care concerns, but that doesn't mean it's an easy one to address. In fact, truly having the look of an even skin tone can be one of the more difficult skin care goals to accomplish. While genetics can certainly play a role, there are other external and internal factors that may contribute to the appearance of an uneven skin tone, which can manifest as issues like hyperpigmentation and dark spots. Here, learn four common causes of an uneven skin tone and our best tips and skin care products to incorporate into your skin care routine to create a more even-toned look over time.
Uneven skin tone cause #1: Too much sun exposure
Surely you've heard it before and that's because it's true; the sun's rays can cause visible damage to your skin, especially if you do not protect your skin adequately. UV rays can leave behind more permanent marks than just a temporary sunburn, as it is also one of the main contributing factors to an uneven skin tone. According to the American Academy of Dermatology (AAD), too much sun exposure (without protection) can cause hyperpigmentation, dark spots, patchy skin color, or a blotchy complexion. That's one of the reasons the FDA recommends generously applying a broad-spectrum sunscreen (SPF 15 or higher) whenever you're going to be outdoors—even if it's cloudy out—and taking other sun protection measures.
The bottom line: Daily SPF protection on your face and any other areas of exposed skin is really your first and best line of defense against a myriad of skin issues, including uneven skin tone. Use a facial moisturizer with SPF, like the L'Oréal Paris Revitalift Bright Reveal Brightening Day Moisturizer SPF 30, to handle protecting and moisturizing your skin at the same time.
Uneven skin tone cause #2: Daily toxin build up on your skin's surface
Your daily environment, including air pollution, can leave your skin vulnerable to free radical damage. Without going overboard with scientific jargon explaining exactly what free radicals are, the basic premise you need to know, as explained by the Skin Cancer Foundation, is as follows: Free radicals are produced by melanin and other skin tissues exposed to light. These free radicals are unstable, highly reactive oxidized molecules that can cause tissue damage.
Antioxidants, on the other hand, can help neutralize the negative effects of damaging free radicals and are sometimes added to sunscreen formulas as well as other skin care products. A popular antioxidant for this purpose is vitamin C. Try adding the L'Oréal Paris Revitalift 10% Pure Vitamin C Serum into your skin care routine, applying a pea-sized amount of product onto clean skin both morning and night. The derm-validated serum restores radiance, reduces the appearance of hyperpigmentation, improves clarity, and skin's overall tone—just what you need!
Uneven skin tone cause #3: The passage of time
Your skin may become patchy and uneven over time simply due to how skin matures. However, while you can't prevent yourself from growing older and your skin from aging, using certain topical skin care products can help. According to the AAD, skin care products formulated with retinol can be used during your nighttime skin care routine to help improve the look of skin texture and even out the appearance of skin tone with continued use over time. Reach for a lightweight moisturizer formulated with retinol, like the L'Oréal Paris Revitalift Cicacream Face Moisturizer Pro Retinol & Centella Asiatica, and don't forget to be consistent with wearing SPF since retinol can increase sun sensitivity.
Uneven skin tone cause #4: Lack of exfoliation
Exfoliation is another important step in any good skin care routine, especially when you're concerned with your skin tone. As the AAD explains, exfoliation is the process of removing dead skin cells from the outer layer of your skin. One potent skin care ingredient to look out for when you choose an exfoliating product is glycolic acid, a chemical exfoliant that can help smooth and even out your skin's texture.
Try incorporating a glycolic acid skin care product, like the L'Oréal Paris Revitalift Bright Reveal Brightening Daily Scrub Cleanser, into your regular routine. Start slowly; if your skin isn't used to regular exfoliation, be extra gentle in order to avoid any irritation. If you prefer a physical exfoliant, use a sugar-based face scrub, like the L'Oréal Paris Pure-Sugar Nourish & Soften Cocoa Scrub.
Editor's Note: Read up on the best exfoliation practices in our article 3 Exfoliation Dos and Don'ts.
We mentioned vitamin C above, but there's so much more to know! To learn all the specifics about how vitamin C can benefit your skin, head over to our article, What Can Vitamin C Do For the Skin?
Discover more tips & tricks
Keep your skin happy
See all articles
Shop Featured Skin Care products
Discover More