skin care concerns
6 Myths About Summer Skin Care Debunked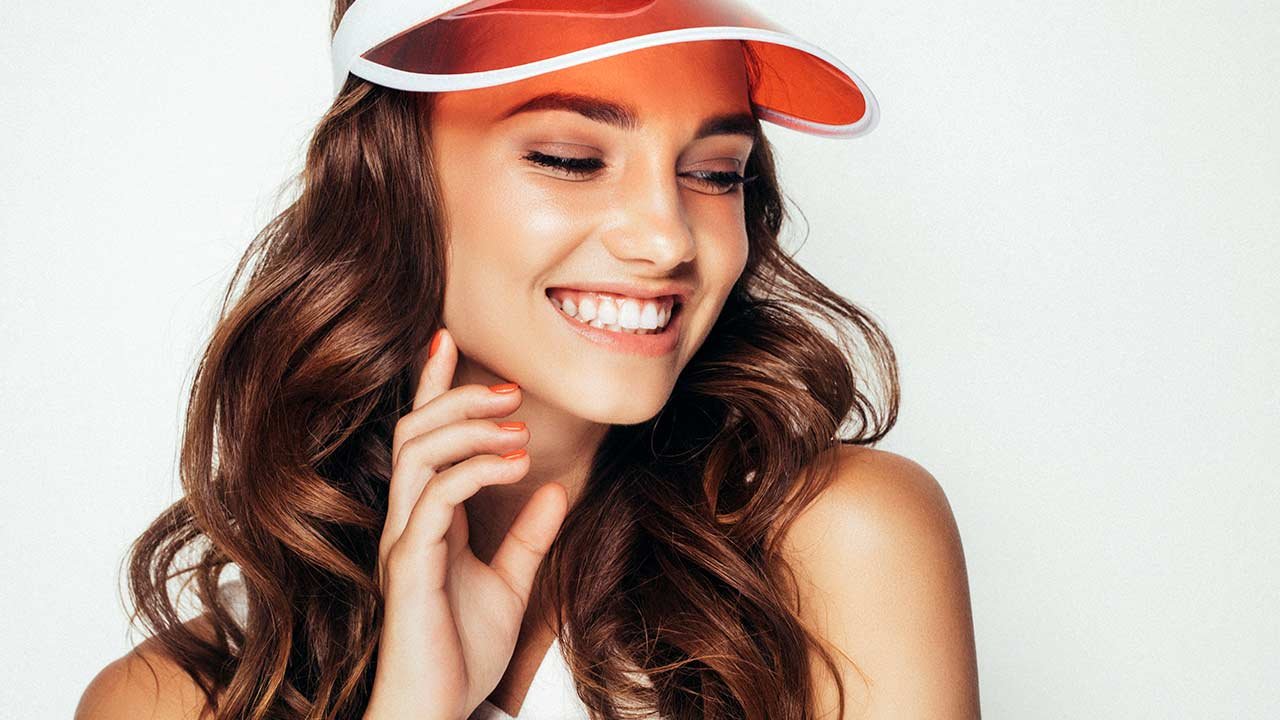 Once the weather starts to warm, certain rumors surrounding skin care, sun care & self-tanning start to run rampant. But you can't believe everything you hear. We're here to tell you not to give credence to anyone who says wearing moisturizer during the summer is guaranteed to turn your skin into an oil slick. And while you're at it, totally ignore those who insist self-tanner is an inferior way to get sun-kissed skin. Why, you ask? Well, the information they're spreading is totally mythical. Read on to see how we debunked those common summer skin care myths—plus 4 others.
Summer Skin Care Myth #1: Sunscreen is Only Necessary When You're in the Sun
Just as sunscreen isn't a must solely during the summer, it also isn't reserved for beach days and other outdoor activities. If you only slather your skin with sunscreen on super sunny days where you plan to be outside, you could be damaging your skin. According to the Skin Cancer Foundation, UVA rays can penetrate clouds and glass. That means even if the sky is cloudy and grey, or you're sitting inside near a window, your skin is at risk. That's why, every morning, complete your skin care routine by wearing a broad-spectrum sunscreen with an SPF value of 15 or higher—as recommended by the FDA. You'll also need to be sure to reapply, at least every 2 hours.
Editor's tip: Overwhelmed by the idea of adding another step to your morning routine? Consider using a moisturizer that's formulated with SPF, then there's one less product you have to apply. Try the L'Oréal Paris Brightening Day Moisturizer SPF 30, which is formulated with glycolic acid and broad-spectrum sunscreen.
Summer Skin Care Myth #2: Your Face is the Only Place to Protect
You may be most concerned with protecting the skin on your face, but it's important not to forget small spots that seem less insignificant. Trust us, they won't seem quite so trivial when you have a bad burn on the tops of your ears. In addition to your face and any exposed areas on your body, you should be applying sunscreen to your ears, part, hands, and even the tops of your feet.
Summer Skin Care Myth #3: SPF is the Sole Way to Stay Sun Safe
Sunscreen is an absolute summer skin care essential—and you won't hear any arguments from us about that. However, it isn't the only way to keep your skin safe from the sun's harmful rays. Beyond wearing sunscreen on the daily, you'll want to take other protective measures. These include avoiding the sun during peak hours (from 10AM to 2PM), seeking out the shade, and wearing a broad-brimmed hat and a pair of sunglasses that provide UV protection.
Summer Skin Care Myth #4: Moisturizer Will Make You Look Greasy
We have good news for all of you out there that have oily skin—moisturizing isn't synonymous with looking greasy. The truth is, even if your skin tends to be on the oilier side, it's important to moisturize. Thankfully, that doesn't mean you'll have to suffer with shiny skin. You can simply use a moisturizer that has a matte finish, like the L'Oréal Paris Hydra Genius Daily Liquid Care – Normal/Oily Skin.
Summer Skin Care Myth #5: Self-Tanner Can't Create a Natural-Looking Tan
Don't convince yourself that laying out in the sun—or using a tanning bed—is a requirement for getting a gorgeous tan. All you really need is a bottle of self-tanner! Seriously, it's that easy. Three times a week, apply the L'Oréal Paris Sublime Bronze Hydrating Self-Tanning Milk Medium after cleansing and exfoliating your skin. The gradual self-tanner will deliver an even, natural-looking, bronzed glow while softening and nourishing your skin. No risk of sun damage and an amazing tan? Sounds like a win, win to us!
Summer Skin Care Myth #6: Summer Vacation Means Taking a Break from Skin Care
It can seem extremely appealing to take a nice, relaxing summer vacation and forget all about your normal responsibilities. But, in reality, it won't be nearly as great as you're expecting. When you come back, you'll be confronted by all the things you were avoiding and it won't be pretty. That's exactly why you shouldn't turn taking a break from work into taking a break from your skin care routine. To avoid returning from your trip with a very angry complexion, bring along travel-friendly skin care products. Cleansing wipes, like the L'Oréal Paris Ideal Clean All Skin Types Makeup Removing Towelettes, are a prime example.
Haven't had your fill of summer beauty myths? We have just the thing! Check out our article, 5 Myths About Summer Makeup Debunked.
Discover more tips & tricks
Keep your skin happy
See all articles
Shop Featured Skin Care products
Discover More