skin care concerns
Looking Younger Isn't Just About Fighting Wrinkles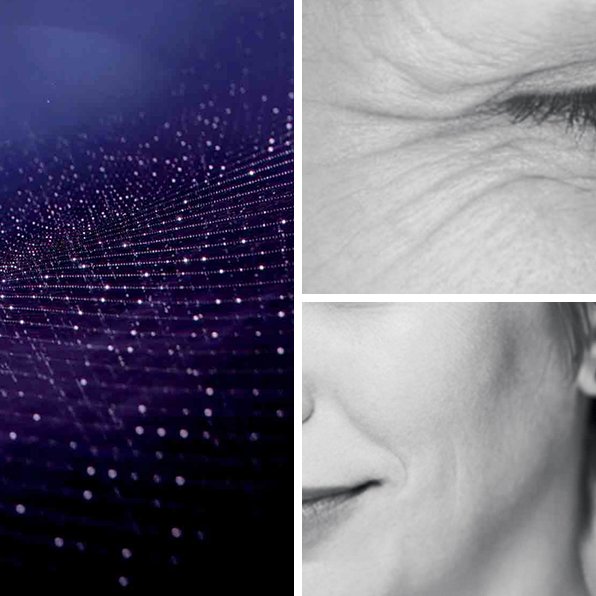 Wrinkles are just part of the picture. There are other factors that are aging the appearance of your skin. Read on to learn how to help prevent and correct signs of aging.
Anti-Aging Know How: The Truth About Wrinkles
Wrinkles have a sneaky way of appearing on your face, seemingly out of nowhere. While everyone will eventually get wrinkles as they age, there are certain factors that help speed up the aging process. Probably the most widely blamed culprit behind premature wrinkles is the sun—and with good reason! According to dermatologists, 90% of skin wrinkles are caused by too much sun exposure. While the sun is definitely enemy number one, there are other reasons why wrinkles show up to the party early: Genetics, repeated facial movements (hello smile lines!), and exposure to environmental toxins also help speed along the natural aging process. Eventually, nature does take over and the collagen and elastin found in the skin's structure start to breakdown. Collagen and elastin are the key components to youthful skin, they make up the skin's support structure and keep it looking firm and tight.
Skin Volume Loss: How Moisture Plays a Key Role in Looking Older
Along with the depletion of collagen and elastin, we also lose hyaluronic acid, a water-attracting molecule in our dermis that makes the skin appear full and plump. When our hyaluronic acid levels start to go south, the skin begins to suffer from volume loss. Hyaluronic acid begins to diminish as early as age 40. When we lose volume and moisture in the skin, wrinkles become more defined. Skin volume loss also makes the overall face appear older.
How to Prevent Wrinkles and Volume Loss
While you can't erase those years of sun worshipping in your 20s, you can prevent future damage by wearing a broad-spectrum SPF of 30 every day (summer or winter). Your daily sunscreen habit will not only keep wrinkles at bay, it will also protect you from skin cancer, a win-win. Also, a good way to help skin retain its volume is by restoring it with a topical form Hyaluronic Acid found in high-performing anti-aging skincare products. Hyaluronic Acid is a naturally occurring skin hydrator that can hold up to 1,000 times its weight in water! While the topical Hyaluronic Acid won't replace what you've lost, it will help by adding volumizing moisture to your skin. Be smart about your skincare and your face will reap the benefits for years to come.
Discover more tips & tricks
Keep your skin happy
See all articles
Shop Featured Skin Care products
Discover More