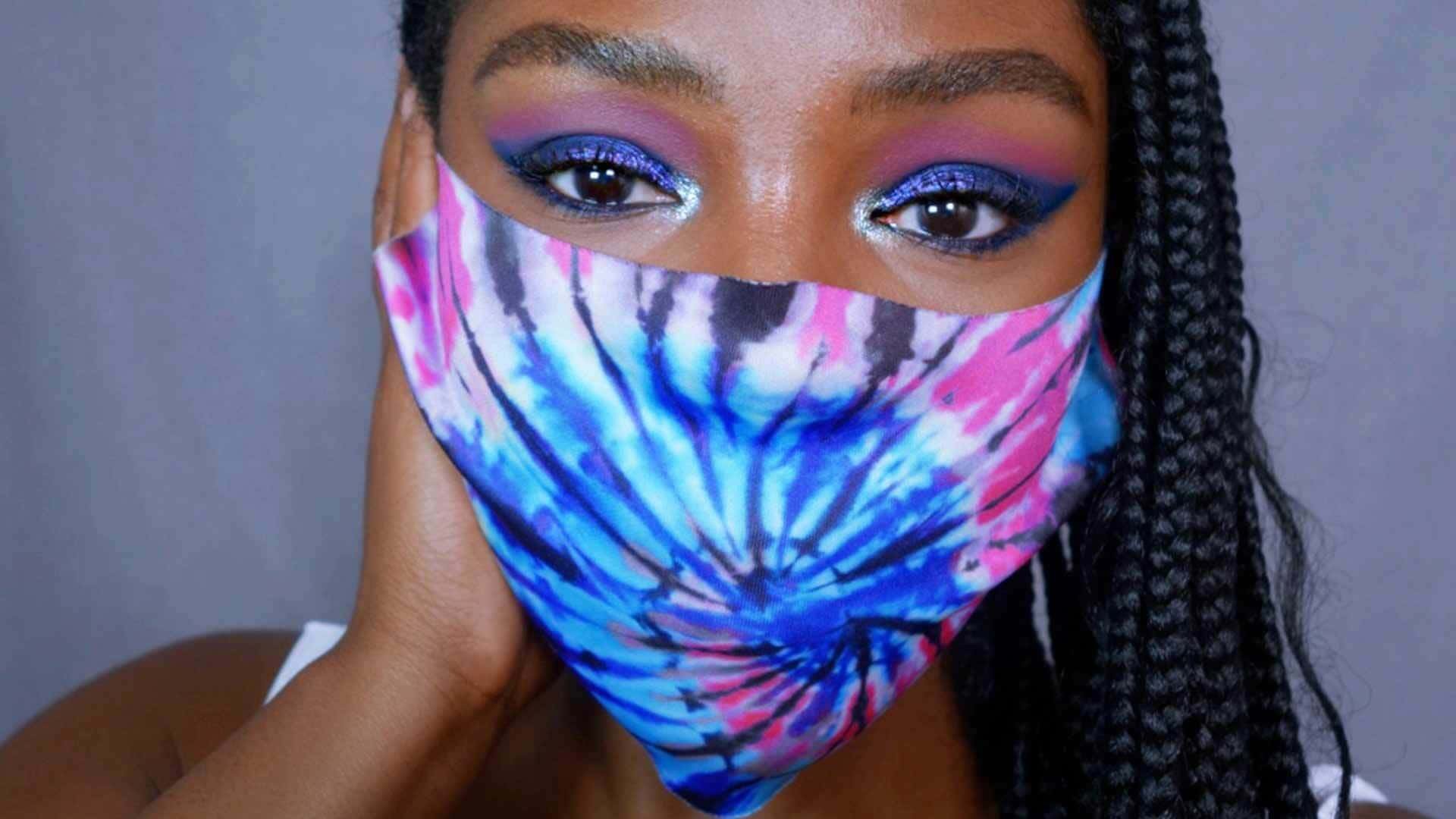 skin care concerns
5 Products to Help You Fight Maskne
Wearing a protective face mask has become a regular part of our daily lives. It's a must to keep us safe (according to the Centers for Disease Control and Prevention) plus, there are some really cute options out there. But the friction and bacteria build-up can lead to unwanted pimples along the chin and cheeks—mask acne, also referred to as maskne. And while keeping makeup to a minimum and washing your protective mask regularly are the best steps for keeping breakouts at bay, reevaluating the products in your routine can also help keep your skin clear. From using detoxifying skin care masks and exfoliating cleansers to making sure your makeup is completely removed, we're sharing our top five products to help prevent and address maskne.
A key step when fighting maskne is to give your face a deep clean. To get rid of excess oil, bacteria build-up and dead skin cells, use this exfoliating cleanser formulated with glycolic and salicylic acids to resurface the skin. It has a jelly-like texture that feels gentle when applied. After rinsing off with warm water, your face will feel refreshed and hydrated.
If you worked up a sweat while wearing a protective mask or simply spent longer than normal out and about, reach for this cleanser before bed. The clay and charcoal infused formula is great for getting rid of dirt and oil that accumulated during the day. It has a clay to mousse formula that feels creamy and thick when applied. After continued use your skin will look brighter, glowy and clear.
It may be winter, but the smell of this kiwi scrub will remind you of vacationing on a tropical island. We like to work this into any skin care routine three times a week to unclog pores and prevent pimples. Unlike some other harsh scrubs, this drugstore option is very gentle. It has a gel-like texture and while the sugar-infused formula initially feels gritty between your fingers, the particles dissolve after a bit of gentle scrubbing to leave a smooth finish.
While it can be better to skip makeup altogether when wearing a protective mask (the bacteria can build up and cause breakouts) we totally understand the desire to indulge in your favorite lipstick, blush, or even foundation. But that means that when your mask comes off for the day, it's non-negotiable to remove any makeup you've applied. Just use a bit of this micellar water on a cotton pad and swipe across your face until it comes up clean. The purifying formula will even remove waterproof mascara! Remember to still complete your regular nighttime cleansing routine.
You don't want to strip your skin of essential oils by using this mask every night, but it can help combat acne when used as part of your self-care Sunday routine or incorporated a few times during the week. The formula draws out dirt and oil to help keep pores clean and pimples away. Just leave it on for 10 minutes and rinse off with warm water.
Next: What Causes Acne?
Discover more tips & tricks
Keep your skin happy
See all articles
Shop Featured Skin Care products
Discover More