skin care concerns
Our Best Moisturizers to Try This Fall if You Have Dry Skin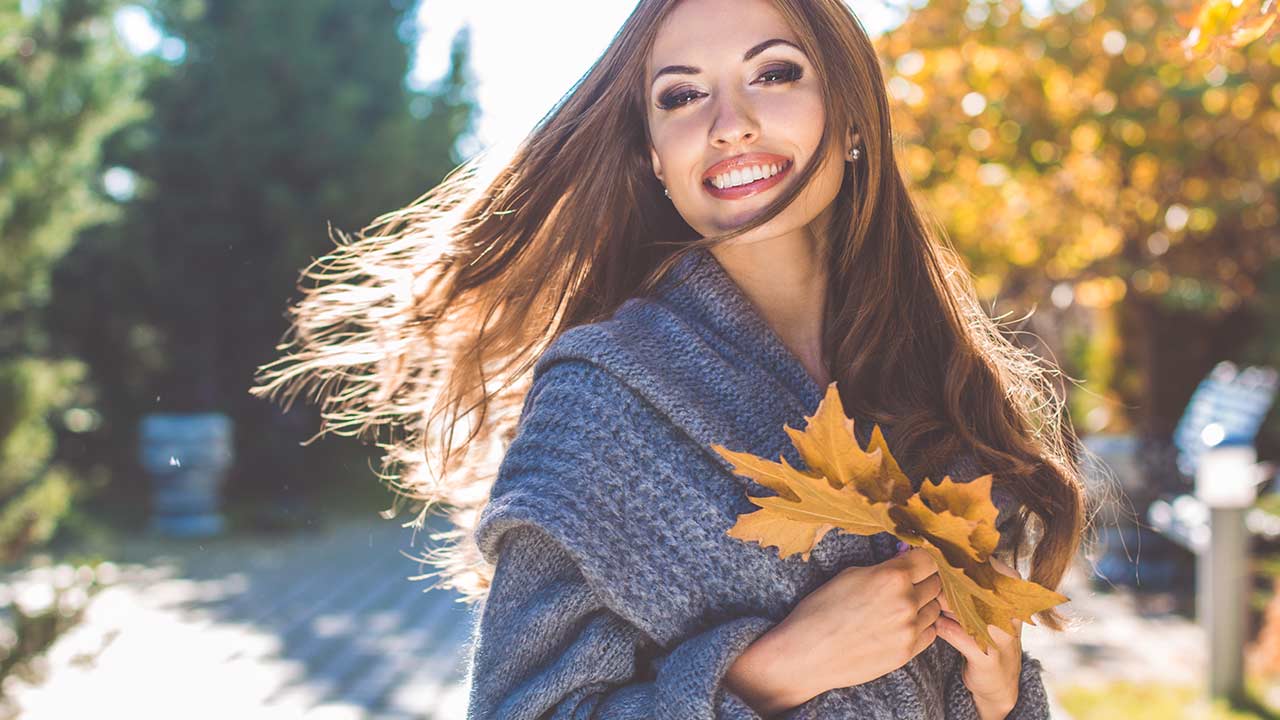 The leaves are changing colors and pumpkin spice-flavored goodies are just about everywhere—yep, it's officially fall! While we're totally in love with this season (hello, Halloween and Thanksgiving!), the cooler, drier weather could mean your skin is in need of a little extra moisture these days. If you're experiencing dry skin this fall, it might be time to swap out your summer moisturizer for one well suited to autumn weather. Here, find our best moisturizers for dry skin to try this fall as well as tips for moisturizing dry skin this season.
L'Oréal Paris Hydra Genius Daily Liquid Care for Normal/Dry Skin: You know how you drink water to stay hydrated? Well, consider applying that logic to your skin care routine by picking up a water-based moisturizer for dry skin, like this one. Normal and dry skin faces external factors such as pollution and UV rays that can damage the skin's moisture barrier, increasing loss of moisture and causing it to become drier. As a result, skin surfaces loses its glow, becoming dull-looking. This water-based moisturizer envelops skin with moisture, improving the look of skin's radiance. Immediately, skin appears more luminous and feels softer.
L'Oréal Paris Hydra Genius Daily Liquid Care for Extra Dry Skin: If you notice that your skin feels super-dry this fall, it may be time to kick things up a notch by looking for a moisturizer formulated for very dry skin, such as this one. Extra dry skin has a very fragile moisture barrier that can be easily damaged by external factors such as pollution and UV rays. Skin consequently loses its ability to retain moisture, becoming easily dehydrated, feeling tight and uncomfortable. This water-based moisturizer envelops skin with moisture, providing comfort. Immediately, skin is comfortable, soothed, and nourished with moisture.
L'Oréal Paris Ideal Moisture™ Dry Skin Day Lotion SPF 25: Just because summer has ended doesn't mean you should skip out on applying broad-spectrum sunscreen. Start fall off on the right foot by applying a moisturizer formulated with broad-spectrum sunscreen, such as this one, in the morning before you head out for the day. This oil-free lotion works to deeply nourish dry skin and provide long-lasting hydration. After cleansing, apply as directed. There are other sun protection measures you should be taking as well. Remember to reapply your moisturizer with SPF 15 at least every two hours or immediately after swimming or sweating, limit your amount of time in the sun (especially between peak hours from 10 a.m. to 2 p.m.), and cover up exposed areas.
L'Oréal Paris RevitaLift Triple Power™ Intensive Overnight Face Mask: Pamper your complexion this season by adding an overnight face mask to your beauty regimen. Overnight face masks, like this one, differ from traditional face masks in that you leave them on while you sleep. This luxurious, hydrating leave-on creamy mask forms a virtual protective mask to cradle skin. Immediately, skin feels hydrated. To use, apply at night onto cleansed skin. Use alone or as the last step after serum and eye cream. Smooth over your face, neck, and jawline until absorbed. Leave on overnight to see results.
How to Moisturize Dry Skin This Fall
Once you've picked out our best moisturizer for your dry skin this season, it's time to apply it. While you should moisturize after cleansing morning and night, don't just reach for your towel and dry off before putting on your moisturizer. Instead, apply moisturizer to damp skin to help lock in hydration. To help add moisture back into the air this fall, consider setting up a humidifier in your bedroom. Finally, change up your shower habits to help avoid any excessive dryness such as turning down the dial in the shower, because hot water can strip skin of essential oils, leaving it feeling drier.
Now that you know exactly how to moisturize dry skin this season, check out our article, Our Best Skin Care Products for Dry Skin, for more dry skin product recommendations.
Discover more tips & tricks
Keep your skin happy
See all articles
Shop Featured Skin Care products
Discover More