skin care concerns
5 Skin Care Products to Add into Your Skin Care Routine for Oily Skin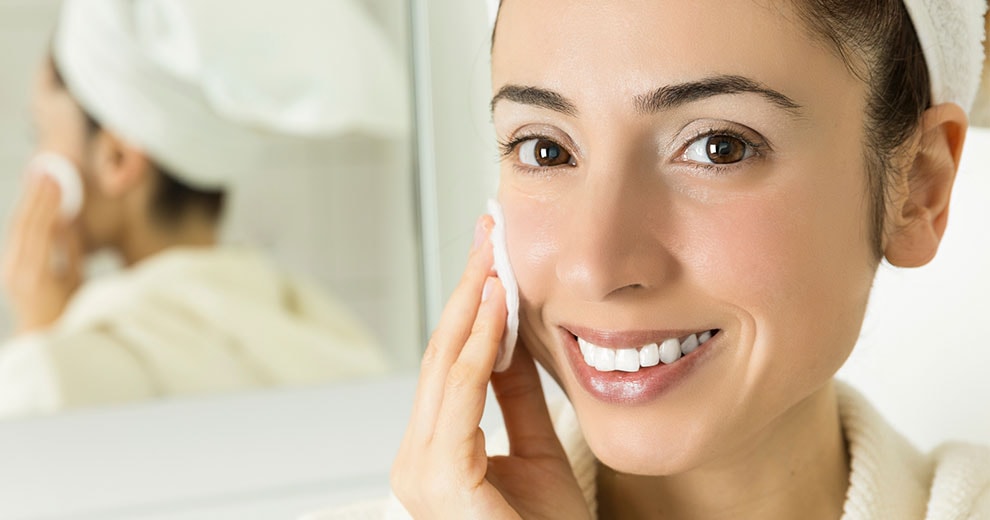 Anyone can experience oily skin, as many external and internal factors can influence how overactive your oil-producing glands become. The weather, your stress levels and even the skin care products you use can all play a role in how oily your skin can get on a daily, weekly or even seasonal basis. If you want to avoid that look of a slick, shiny face you consider a new approach and add a few items into your existing skin care routine.
Skin care product #1: Prep oily skin with a non-drying toner. Toners can provide a great way for those with oily skin to get that feeling of clean skin and a fresh face. You can use a toner as a pre-step to cleansing to better remove excess surface dirt and oil. When looking for a toner, consider using a non-drying formula that will be gentle on your skin. Even oily skin needs moisture, so you may want to avoid harsh formulas that can strip your skin of all oil and cause it to become over-dried.
Skin care product #2: Wash your face with a glycolic acid scrub cleanser. When you have oily skin, it's important to wash your face in the morning and at night to remove any excess oil and dirt from the surface of your skin. Glycolic acid is an alpha hydroxy acid that can work to dissolve away surface buildup on your skin. A scrub cleanser formulated with glycolic acid can get your skin feeling clean, fresh and ready for your next skin care routine steps.
Skin care product #3: Moisturize oily skin with a lightweight serum. Oily skin needs moisture too. When intentionally dried out, oily skin can make up for that loss of natural moisture by producing even more oil to hydrate the areas that are dry temporarily. Look for lightweight serums, day lotions with SPF and night lotions that don't feel too heavy or creamy to the touch, so that you can hydrate your oily skin without clogging your pores. Always replenish your oily skin with moisture after cleansing or exfoliating.
Skin care product #4: Keep excess oil at bay with blotting papers. It's normal for those with oily skin to buildup shine throughout the day. To address excess oil, try carrying blotting papers with you in your purse so that you can pat away shine and excess oil when you need to.
Skin care product #5: Detoxify pores with a face mask. Encourage clean skin and address excess oil by adding a detoxifying face mask into your skin care routine two to three times a week after cleansing. You can apply a detoxifying or purifying face mask in the morning for an extra-fresh feel or at night to further clean your skin of daily dirt and oil that is bound to build up throughout the day.
Better address excess oil on a regular basis by looking to skin care products that can help oily skin stay shine-free for longer periods of time. Try working them into your skin care routine and decide if they make the fresh face difference you were hoping for.
Discover more tips & tricks
Keep your skin happy
See all articles
Shop Featured Skin Care products
Discover More