anti aging
Dull Skin Fix: Get the Look of Rosy, Radiant Skin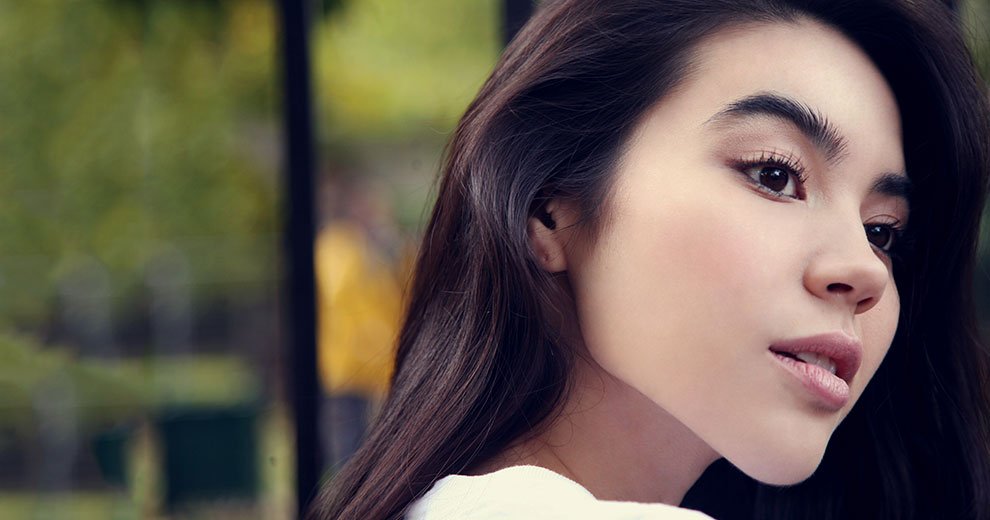 Sure, fine lines, wrinkles and even age spots are common signs of skin aging that can steal your focus. And, these skin care concerns might not only distract your eye from recognizing your skin's natural beauty, but they may also divert your attention from other typical signs of skin aging that can be just as important to address. Enter: Lackluster, dull and uneven skin.
It's normal for your skin to lose a bit of its natural glow as you age. This is due in part to the fact that your skin's natural moisture, moisture that is produced by your skin's oil glands, will begin to slow down and reduce production. This can result in the look of dullness and the feeling of dryness – and as you get older your skin may become even more dry and dull if not properly replenished with the right amount of moisture and attention.
The good news: You can revive your skin's natural glow potential, even if it is beginning to fade – and no, it does not have to involve piling on the bronzer or blush. Simply take charge by following a radiant skin care routine filled with glow-boosting skin care products, so that you can help foster and maintain beautiful, radiant skin.
Rosy complexion and radiant skin tip #1: Find gentle ways to cleanse. An easy way to exacerbate the look of skin dullness and dryness is by washing your face with moisture stripping cleansers. You may have needed to use a foaming or gel-based cleanser to cut through excess oil in your younger years, but now your skin will be producing less and less natural oil – so you'll want to maintain the natural moisture you have left. Get clean skin, without dehydrating it in the process, by using a creamy cleanser or micellar water formula in place of oil stripping formulas. These skin care products can remove surface dirt and debris, while moisturizing your skin at the same time.
Rosy complexion and radiant skin tip #2: Exfoliate with alpha hydroxy acids. Another way to encourage a natural glow involves incorporating regular exfoliation into your weekly skin care routine. This simple skin care step can boost your anti-aging, radiant skin care efforts. Look for a chemical exfoliating pad that's formulated with an alpha hydroxy acid like glycolic acid. The peel pad that is pre-soaked with the AHA will work to gently dissolve dry, dead skin cells that can build up and block your skin's natural glow. Try exfoliating two to three times a week and see how your skin responds, your complexion should appear more radiant with use over time.
Rosy complexion and radiant skin tip #3: Look for a daytime moisturizer formulated with LHA. A daytime moisturizer can help replenish your dry, dull skin with the hydration it craves. One that is formulated with LHA, like Age Perfect Cell Renewal Rosy Tone Moisturizer can gently exfoliate dull skin, stimulating surface cell renewal. Your skin's surface cell renewal process will slow down as you age, just like your skin's natural oil production slows. The more slowly your skin sheds surface cells on its own, the duller your skin can appear. The gradual resurfacing encouraged by LHA on a daily basis can help to reveal smooth, renewed skin and a younger-looking rosy complexion.
Rosy complexion and radiant skin tip #4: Protect the look of a natural glow with SPF. No matter your age, SPF is an essential component of any good skin care routine – and especially any good anti-aging skin care routine. The sun's harmful rays will only further encourage the look of a dull, uneven skin tone. If your daytime moisturizer is also formulated with SPF broad spectrum protection, like Age Perfect Cell Renewal Rosy Tone Moisturizer with SPF 15 broad spectrum protection, then it makes remembering to apply it even that much easier.
Rosy complexion and radiant skin tip #5: Try skin care products formulated with rosy pigments. Your day cream should not only replenish and protect your dull skin it should also enhance its natural glow and beauty. Age Perfect Cell Renewal Rosy Tone Moisturizer is formulated with rosy pigments to encourage the revival of your skin's beautiful, blushed tone. Not only does this daytime moisturizer help refine the appearance of skin with LHA, and protect your skin with SPF, it also revives with rosy pigments, from imperial and pink peony.
Rosy complexion and radiant skin tip #6: Remove makeup and apply a face mask. Maintain that look of a rosy complexion by spending some time on your skin at night. Make it a point to always remove your makeup before bed and treat your skin to an illuminating face mask two to three times a week to help further boost your skin's natural glow. And, remember that you should always replenish your skin with moisture by applying a night cream as your final evening skin care routine step.
Help your skin regain the look of a natural glow, no matter your age, by replenishing your skin with moisture and by using anti-aging products designed to encourage rosy, radiant skin. Find a gentle cleanser, and a daytime moisturizer, like Age Perfect Cell Renewal Rosy Tone Moisturizer, that will help you foster and maintain the look of a rosy complexion and natural glow before you even reach for the bronzer or blush. And, treat your skin with extra care at night and look for nourishing skin care products and treatments that will help illuminate your skin, keeping skin dullness and dryness at bay.
Discover more tips & tricks
Keep your skin happy
See all articles
Shop Featured Skin Care products
Discover More