anti aging
8 Anti-Aging Resolutions To Get Your Best Skin In 2021 And Beyond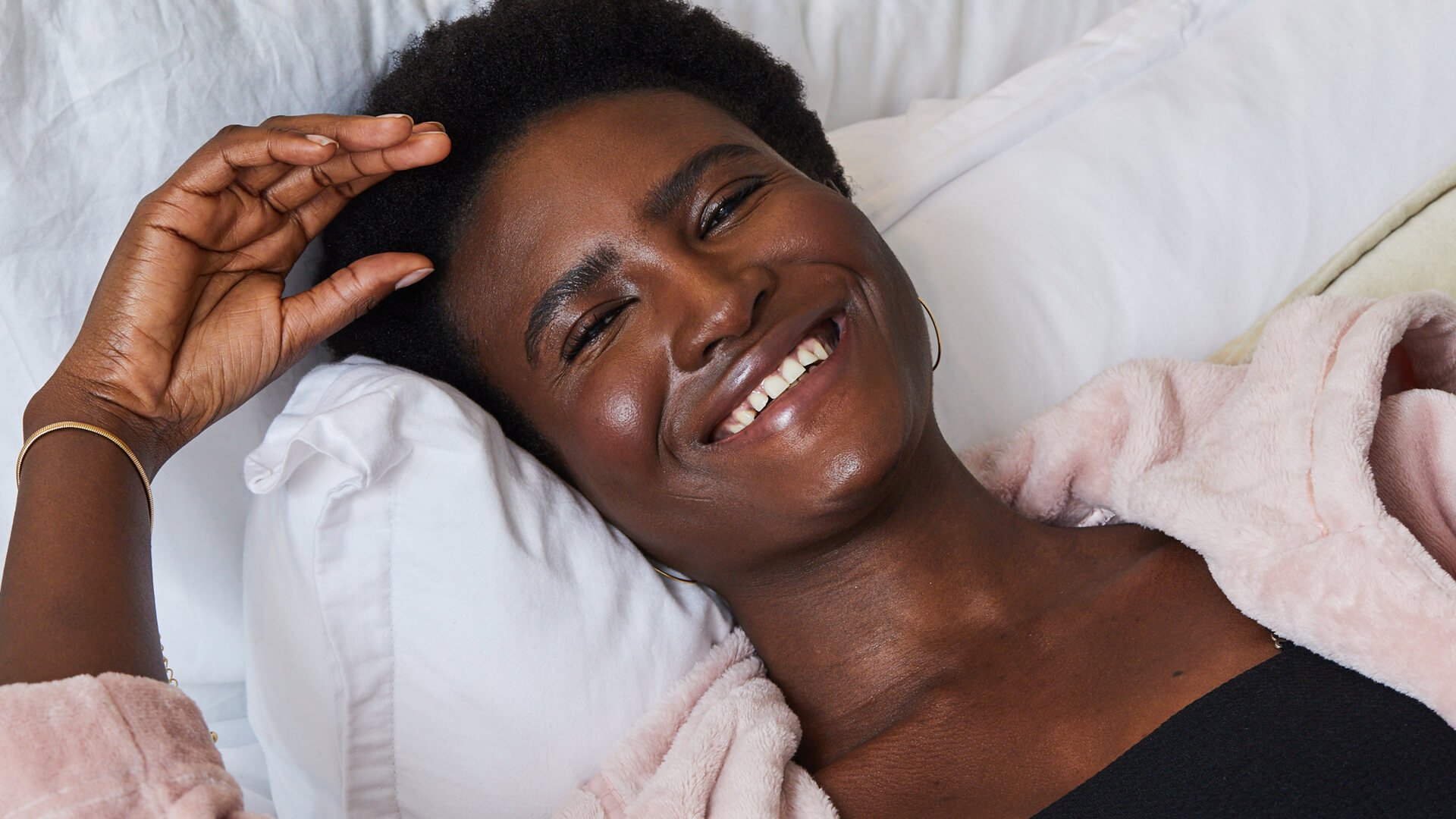 New year, new you, right? What better way to reinvent yourself for 2021 than with a new skin care routine? Between the stress brought on my COVID-19, not being able to see our dermatologists and estheticians regularly, and consistent mask wearing, the start of the decade was rough on our regimens. And when you're trying to reverse or slow down the aging process of your skin, a little help can have a large impact. So we've rounded up some anti-aging skin care resolutions for 2021 you can make that'll help you look your best. The benefits are so great, they'll be worth seeing through for decades to come.
Put acid on your face.
If you haven't run for the hills yet then you probably understand the benefits of acids, including glycolic acid, azelaic acid, kojic acid and hyaluronic acid to name a few. With their anti-aging properties you'll want to add the right acids for your skin into your skin care routine. If you have acne prone skin, uneven skin tone, or want to ward off wrinkles try L'Oréal Paris Revitalift Derm Intensives 10% Pure Glycolic Acid Serum.
Take your vitamins.
As kids we were taught to take our vitamins to build our immune systems and the same is true for our skin as we get older. Vitamin D is not only needed for calcium metabolism and immune system functioning to give you a healthy complexion from the inside out, but getting small doses of vitamin D through the sun can boost your mood while giving you an enviable faux-cation glow (most of your vitamin D should be acquired through foods rich with the nutrient). For brighter skin and even tone vitamin C is your go-to. It also protects skin cells from free radicals that cause skin aging. Try L'Oréal Paris Revitalift Derm Intensives 10% Pure Vitamin C Serum to reverse dullness and if you already see wrinkles forming.
Add some blue light protection.
The new normal of 2021 means working from home for many. That also means more time being exposed to the blue light emitted from our computers, phones, and televisions. According to the National Center for Biotechnology Information (NCBI) blue light can have negative effects on the skin and increase extrinsic skin aging. Since being in a blue light protection face shield all day could become quite uncomfortable (and an informal way to interact with your immediate family) opt for a mineral sunscreen to add to your skin care routine instead.
Multi-mask like a pro.
As we get older our skin goes through changes, and if you have acne-prone skin you can develop scars and dark spots from pimples. So stopping breakouts from forming is a must. Masks are the perfect beauty weapons in warding off acne, adding hydration to dry winter skin, and for indulging in some necessary weekly exfoliation. Turn your bathroom into a self-care oasis and apply the L'Oréal Paris Pure-Clay Exfoliate & Refining Face Mask for a pore cleansing skin pick-me-up that takes just 10 minutes.
Sweat more.
Whether you work out between virtual meetings or create a makeshift sauna in your bathroom for self-care Sunday, sweat it out. Sweat is how your body regulates its temperature. Studies have shown that activities that lead to sweating, such as relaxing in the sauna or engaging in endorphin producing exercises have benefits on the skin. Relieving stress while reducing tension (read: wrinkles) in the face sounds to us like a great way to spend an hour.
Protect your neck.
The neck and the décolletage are often forgotten about when we're creating our skin care routines. Yet, we're quick to blame them for giving away our age as our skin matures. Show your neck and chest some love with L'Oréal Paris Age Perfect Hydra Nutrition Manuka Honey All Over Balm for Face, Neck, Chest and Hands to give them a renewed glow and soft touch by morning.
Moisturize everywhere before bed.
Your hands can also betray you when it comes to keeping your skin youthful. And with the recent precautions, hand and face washing has increased significantly. But has moisturizing? Be sure to give your skin some head to toe moisture before you turn in for some beauty rest. We love L'Oréal Paris Age Perfect Rosy Tone Cooling Night Moisturizer for revitalizing and hydrating dull, tired looking skin on the face and L'Oréal Paris Age Perfect Hydra Nutrition Manuka Honey All Over Balm for Face, Neck, Chest and Hands to wrap hands in silky honey-infused moisture that leaves them firm and smooth over time.
Love the skin you're in.
Whether your skin is mature or holding firm to its youthful bounce, it deserves to be loved and celebrated. Adopting a skin care routine that targets your skin's specific needs is part of that appreciation and can in turn help help boost your overall mood. Perfect skin is unattainable, but skin that's perfectly yours is worth embracing and showing off.
Next: The Mane Upgrade: 8 Hair Resolutions For 2021
Discover more tips & tricks
Keep your skin happy
See all articles
Shop Featured products
Discover More