anti aging
4 Reasons to Make SPF a Part of Your Skin Care Routine Today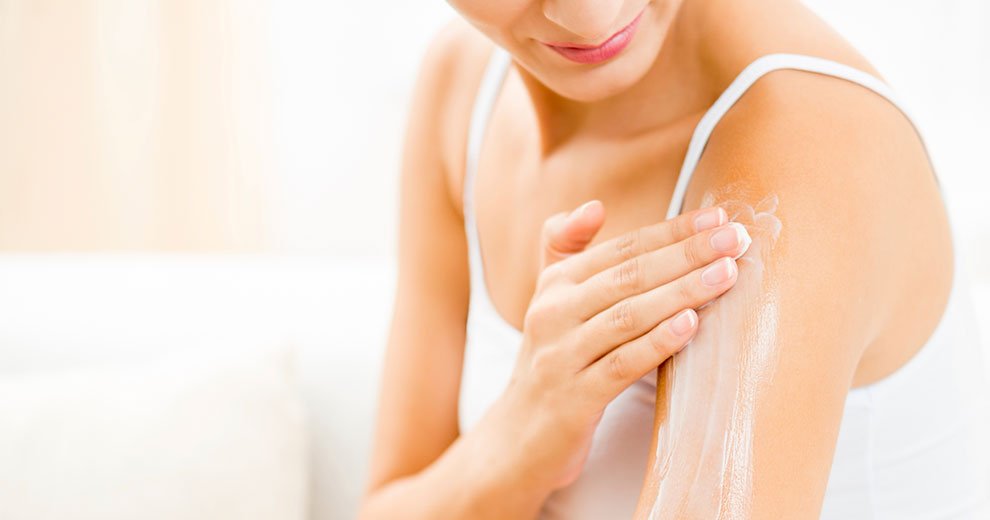 You may think of SPF and sunscreen application as this invisible step that's a part of your skin care routine. You don't really see any immediate benefits, so when you're in a hurry or not in the mood to apply it, you may think it's safe to skip. Alas, you are wrong in thinking that: SPF is actually the one major part of any skin care routine that should never be skipped. That's right, while SPF may not seem like a crucial component to the overall look of your skin today it can have a large impact on the look of your skin in the years to come. If you truly want to have beautiful skin – and keep it – then SPF with UVA and UVB protection should be a part of your skin care routine, here's why:
#1 Reason to apply SPF daily: Burnt skin doesn't make for beautiful skin. Red, patchy and peeling skin from a sunburn isn't only uncomfortable, but unattractive too. It can be especially hard to cover up a sunburn or peeling skin, so why not prevent that from happening in the first place? Applying SPF with broad spectrum protection from UVA and UVB rays in the morning will start your skin off on the right foot. Also, carry your SPF skin care product or sunscreen with you so that you can reapply as needed.
#2 Reason to apply SPF daily: SPF protects against premature signs of skin aging. One of the best things you can do to preserve your youthful, beautiful skin is to protect it from the sun's harmful rays. UV rays won't only burn your skin, but can damage the integrity of your skin's natural collagen and elastin. These proteins help keep skin plump, elastic and firm. Once weakened, your skin will become more likely to wrinkle and sag prematurely. Photo damage can also result in age spots, also known as sunspots, melanin, a pigment in your skin that causes your skin to tan, collects and sticks together over time – but unlike your tan, these marks won't fade.
#3 Reason to apply SPF daily: UVA and UVB rays can have an impact on your skin even on cloudy days. It's true, even if it is cloudy, your skin can still come into contact with UV rays and the same damage that it can cause on a sunny day. That's one reason why skipping a day of SPF application isn't recommended.
#4 Reason to apply SPF daily: Making it a part of your routine, ensures you won't forget. As it's an easy and effective anti-aging measure, you should try to get in the habit of applying SPF every day. Making it a part of your everyday routine will better ensure you won't forget or skip this skin care routine step.
Try to treat SPF application as just as an important step as cleansing and moisturizing. Your skin needs the protection to look its best today and to continue to do so in the years ahead, so make it a part of your skin care routine and look to daytime moisturizers, facial oils, tinted moisturizers or sunscreens with UVA and UVB protection to provide your skin the defense it needs.
Discover more tips & tricks
Keep your skin happy
See all articles
Shop Featured Skin Care products
Discover More