hairstyle trends
It's Go Time: 2 Last-Minute Halloween Hair Ideas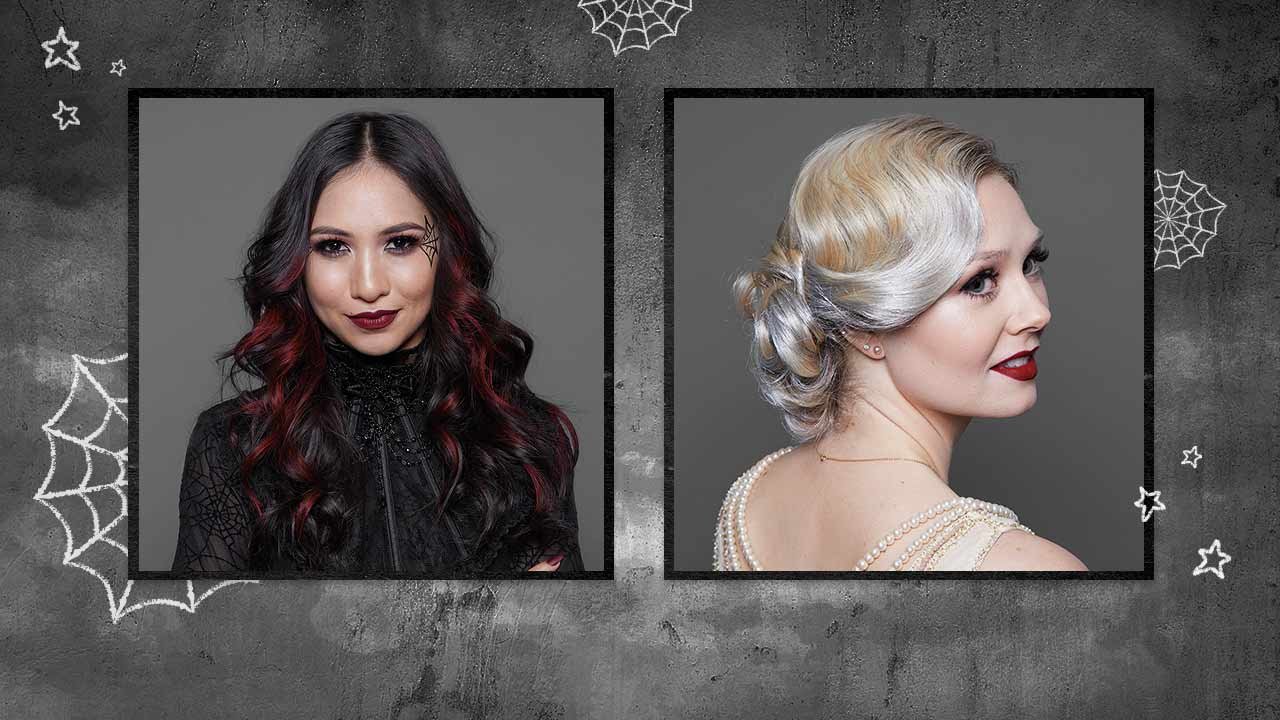 So, you've left your
Halloween
costume for the very last minute—again. Thankfully, your procrastination doesn't have to mean a lackluster look for the 31
st
. With a sparkly dress, the right
hairstyle
, and a bit of
temporary hair color
, you can pull together a Halloween costume in practically no time at all. Does that speak to you? Keep reading for two last-minute Halloween hair ideas.
It's down to the wire, and you still aren't quite sure what to be. Throw on an all-black outfit, smoke out your
eye makeup
, and follow this Halloween queen hairstyle tutorial. It's ultra-fast and easy without sacrificing even a smidge of style, which is exactly what you need.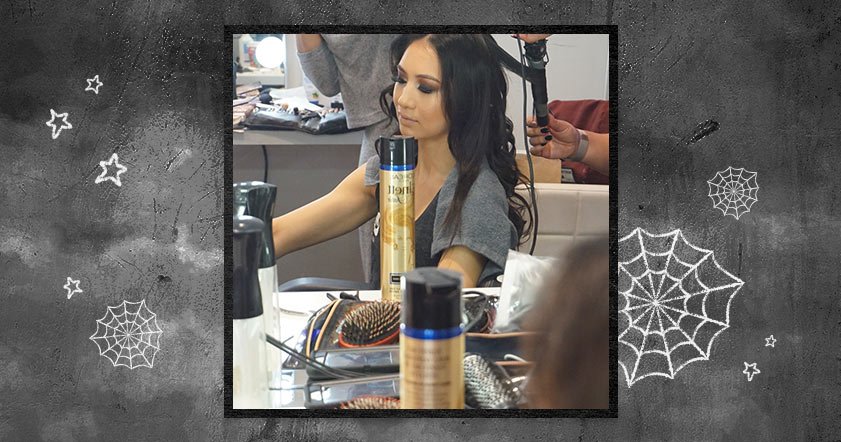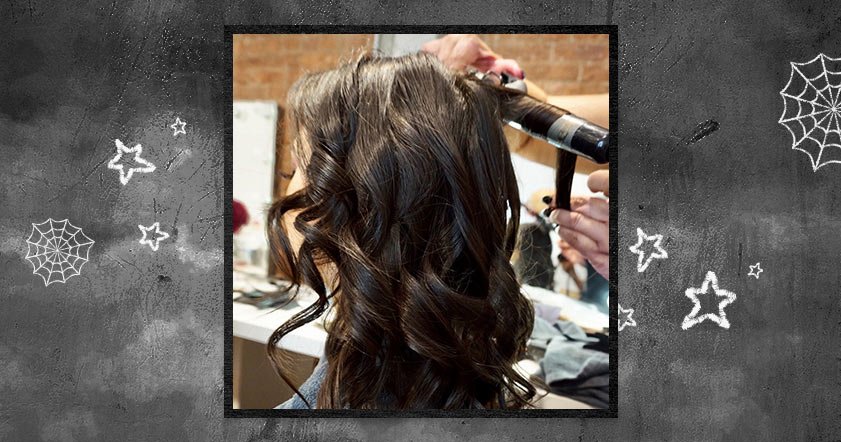 Step #2: Leave your ends uncurled.
There's no singular way to wield a
curling iron
. You can use different techniques to get different effects. In this case, leave the ends of your strands out of the iron for curls that are looser and vibe perfectly with the undone hairstyle trend that's happening right now.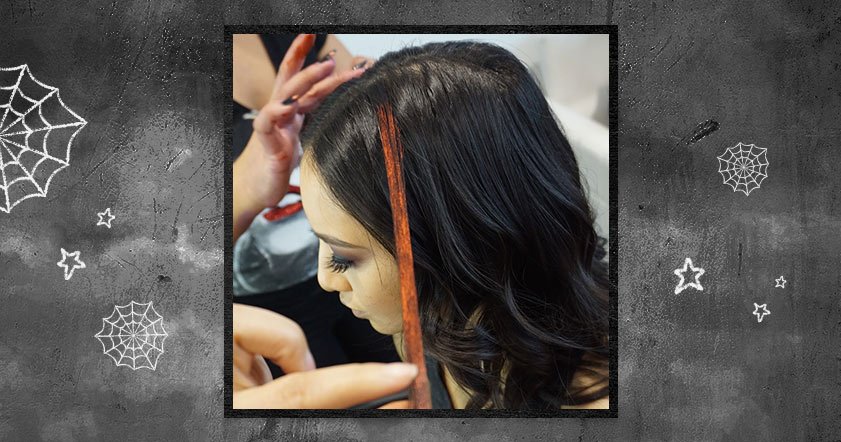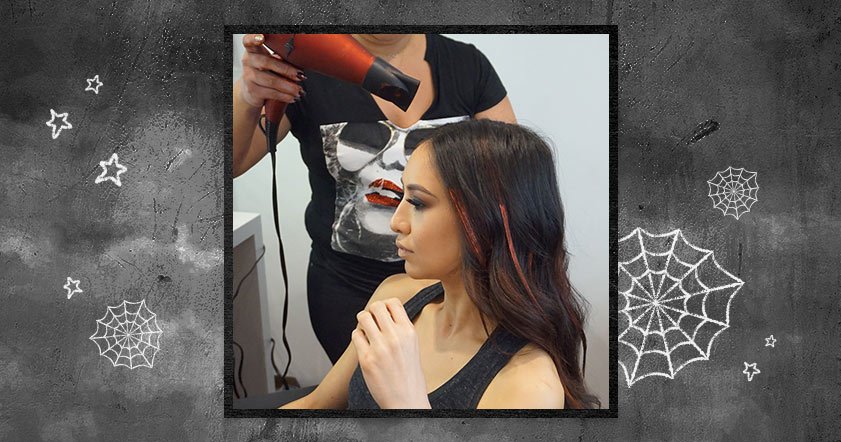 Step #4: Blow-dry and brush out.
Grab your
blow-dryer
and a brush and brush and blow dry the streaks of hair makeup simultaneously to blend the color for a natural look—or as natural as colorful Halloween hair can be.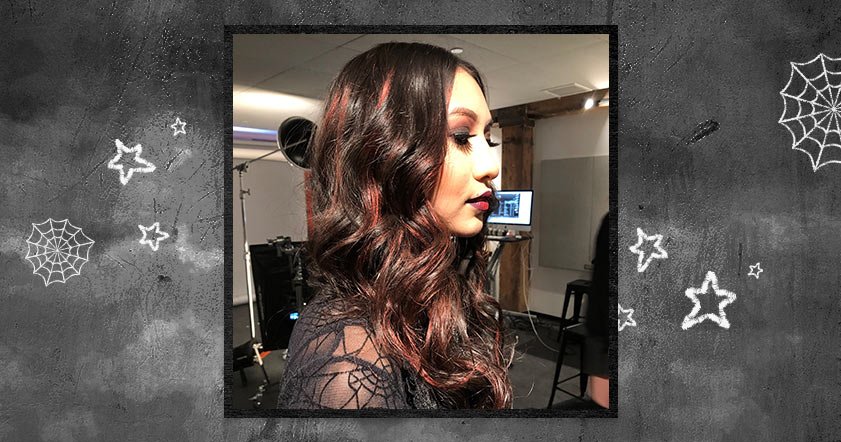 Step #5: Seal in your handiwork.
See how fast that was, you're already essentially finished. Spritz your hairstyle with a little more
hair spray
, then admire your look and add any finishing touches to your makeup look before heading out for the night.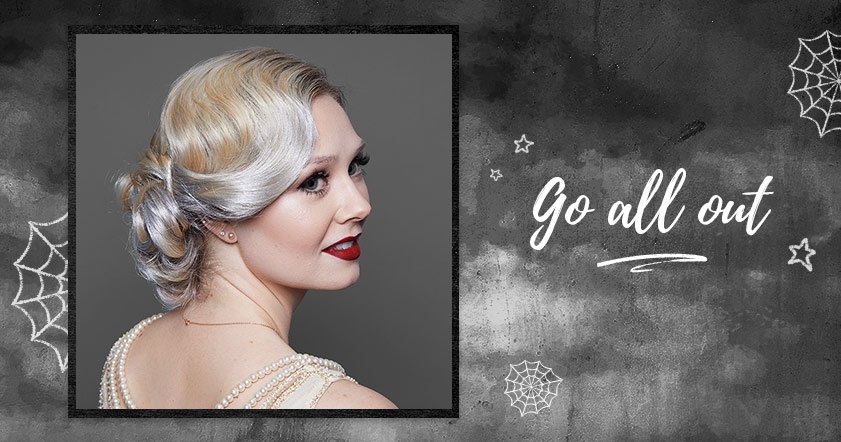 Are you able to spare a little more time? In that case, consider going vintage with your Halloween costume and sporting a
1920s-inspired hairstyle
and ensemble. We're talking finger waves, a flapper dress, and a touch of
metallic hair color
.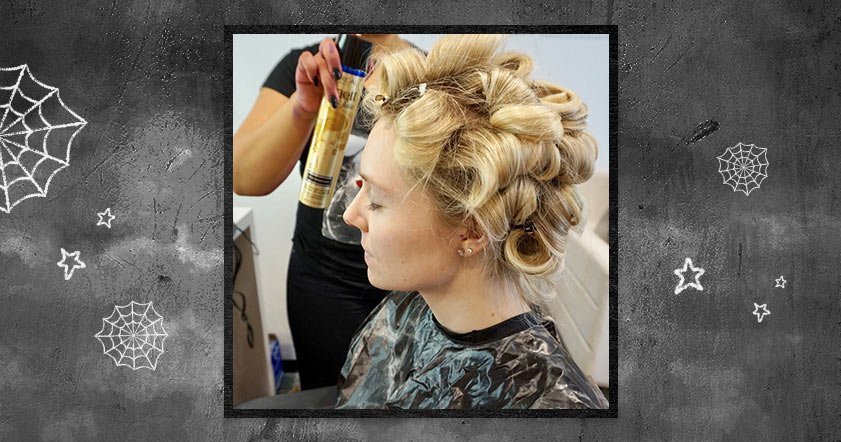 Step #1: Create your curls. While finger waves don't end up looking like big curls, that is how they start out. Your first step is curling one to two-inch sections of hair, pinning each one up after it's curled. This will prevent your curls from drooping, although you'll still want to spray your pinned curls with hair spray for the very same reason.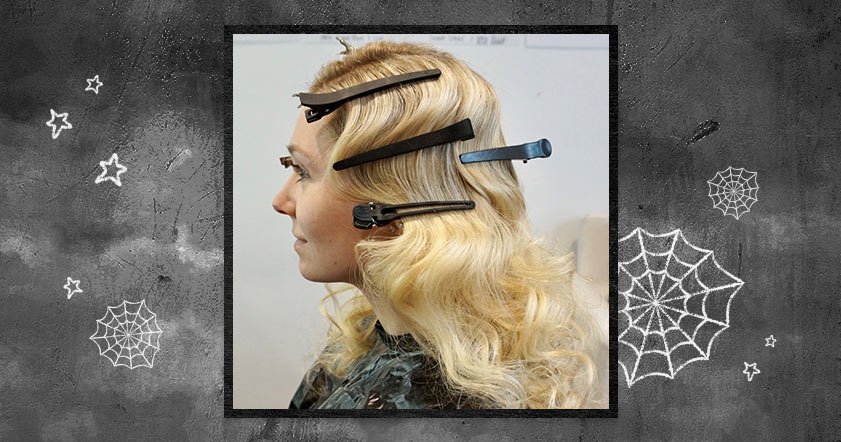 Step #2: Brush out and clip your curls.
Once all of your curls have cooled, you're free to take out the pins and let them down. Then, brush through your hair to soften the curls. Next, part your hair to the side and get started on your finger waves. To do this, take your finger and move it parallel to one side of your part going about two inches to the side. Carefully lift your finger away and place a long alligator
hair clip
where it was. Repeat this process going in different directions to get waves that go back and forth, then follow the same steps on the opposite side of your part.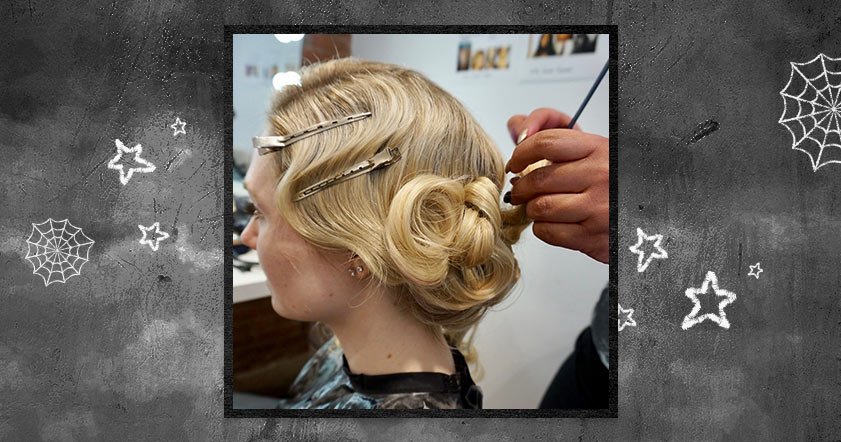 Step #3: Pin your hair into an updo
. Finger waves look amazing when you leave your locks down, but we're partial to pairing this old-school starlet look with an
updo
. Pin up the ends of your brushed out curls for a simple, chic updo.
Step #4: Spray your strands with silver.
Now it's time for the metallic hair color we mentioned earlier. Remove your alligator clips, then grab the
L'Oréal Paris Colorista 1-Day Spray in Silver
and spray select waves to make it look as if you've actually walked off the silver screen.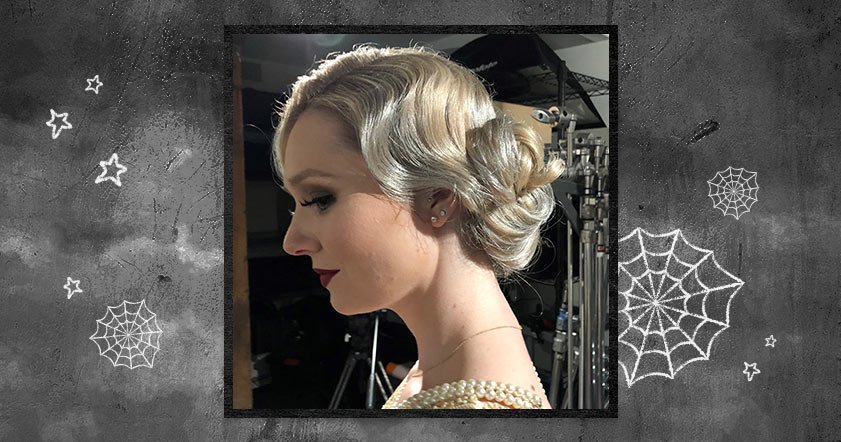 Step #5: Finish with hair spray.
Lock in your vintage starlet style with a few spritzes of hair spray, top your look off with a glitzy accessory or two, and you're officially as glam as it gets. (Speaking of which, want to be glam in your everyday life, too?
Here's How to Get a Glam Makeup Look
.)
Discover more tips & tricks
Keep your skin happy
See all articles
Shop Featured Hair Style products
Discover More