hair color trends
How to Get Midnight Blue Hair
July 26, 2019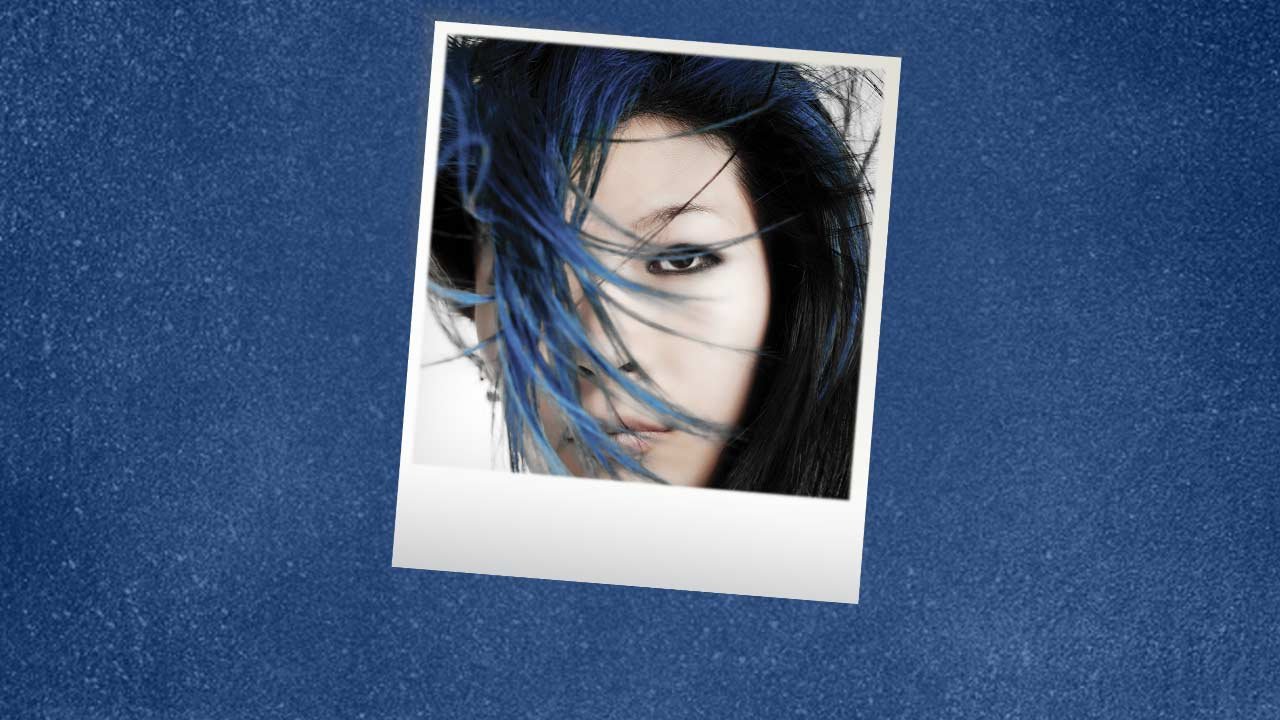 As much as you may love bold hair colors that look as if they've been pulled straight from the rainbow, what about out-there hues that are darker? Lighter edgy hair colors aren't the only way to play with color; lately, we can't get enough of sultrier shades like midnight blue hair. Think you might be up for a little midnight blue hair color action, too? Here, we teach you everything you need to know about the midnight blue hair color trend—yes, it's trending—including how to achieve the beauty look at home using our best midnight blue hair dyes. Ready to dye your mane dark blue? Read on for everything you need to know.
What is midnight blue hair?
Just like its name implies, a midnight blue hair color channels all of the dark hues of the night sky. Think deep blue hues in varying degrees of darkness. You can try out the midnight blue trend as an all-over color, alternating lowlights, or ombré highlights that fade from midnight blue at the root to a brighter shade on your ends.
WHAT YOU NEED TO KNOW ABOUT GETTING MIDNIGHT BLUE HAIR
One of the best things about getting a midnight blue hair color is that since it's such a dark shade, most base colors won't need to be bleached to get the look. It's also a hair color that's totally doable at home (more on that later), although if you're opting for midnight blue lowlights or another more complicated take on the trend, you may want to visit a professional.
HOW TO GET MIDNIGHT BLUE HAIR AT HOME
As we mentioned, there is good news: You can get a midnight blue hair color at home. For a semi-permanent hair color option, reach for the L'Oréal Paris Colorista Semi-Permanent Hair Color in Midnight Blue. This semi-permanent hair color is designed for brown hair, meaning brunettes won't have to pre-lighten their hair in order for it to show up. To use, follow the directions on the packaging and keep in mind that your midnight blue hair dye will fade and wash out over the course of about four to ten shampoos.
If you're looking for a DIY hair color option that's more permanent, we have another midnight blue hair dye rec. Try the L'Oréal Paris Féria in Downtown Denim. Never dull or flat, this shimmering permanent hair color formula won't wreck or damage your tresses, leaving you free to color your strands as you wish. Just be sure to follow the included instructions to a tee!
HOW TO TAKE YOUR MIDNIGHT BLUE HAIR COLOR TO THE NEXT LEVEL
It's no secret that midnight blue hair looks gorgeous all on its own, but what about taking it up a notch? If you want to add a little colorful allure to your dark blue mane, consider adding some silver streaks or rainbow ends. Believe it or not, it's a lot easier than you might think to add these color accents to your mane. Simply stock up on the L'Oréal Paris Colorista 1-Day Spray in your shades of choice and spritz accordingly.
HOW TO TAKE CARE OF MIDNIGHT BLUE HAIR COLOR
Colored your hair midnight blue? Congrats! Now it's time to care for your strands the right way. That means using a system of shampoo and conditioner formulated for color-treated hair, like the L'Oréal Paris EverPure Repair & Defend Shampoo and L'Oréal Paris EverPure Repair & Defend Conditioner. As for times when your midnight blue hair is in need of a little extra love, reach for a hair mask for added conditioning and detangling. Once or twice a week, swap out the conditioner for the L'Oréal Paris EverPure Repair Remedy Balm.
HOW TO STYLE MIDNIGHT BLUE HAIR
Whenever you're working with color-treated hair, it's important to keep the heat styling to a minimum, and, when you really can't resist turning the power on, be sure to keep the temperature turned down. Try pairing your midnight blue hair with beachy waves, styling your hair with the L'Oréal Paris Advanced Hairstyle AIR DRY IT Wave Swept Spray. To further enhance the look of your new 'do, consider weaving a couple of accent braids throughout your mane or try pinning your face-framing strands back for a beautifully-effortless end look. Finally, to ensure that your midnight blue hair stays in place, finish off your style with a quick spritz of the L'Oréal Paris Elnett Precious Oil Satin Hairspray. Voila!
Want another blue hair color idea? Read our article, What's the Deal with Denim Hair? Here's How to Get the Look.
Discover more tips & tricks
Keep your skin happy
See all articles
Shop Featured Hair Color products
Discover More