beauty trends
9 Self-Care Products to Treat Yourself to This International Women's Day
Because you deserve it.
March 04, 2022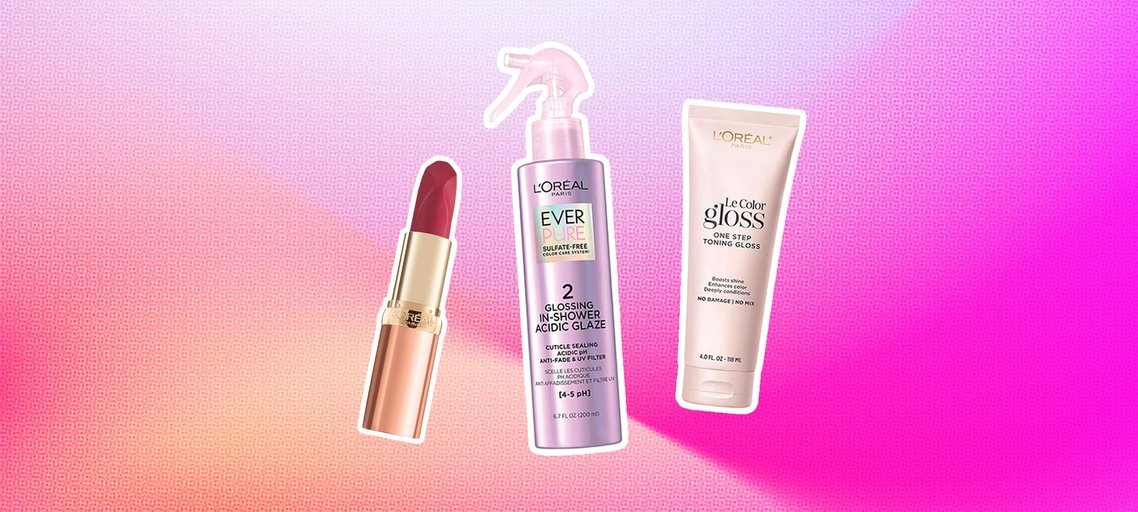 We're strong believers that indulging in self-care and treating yourself shouldn't be reserved for special occasions only. But the truth is, life is busy and we often put ourselves last. So if you're in need of an excuse to pamper yourself, there's no better time than International Women's Day 一 a day to celebrate women's achievements and what it means to be a woman today.
Self-care looks different for everyone. For some, it's making time to hit the gym and eat a healthy meal. For others, it's binge watching a new series. But if you're anything like us, the ultimate form of self-care is pampering yourself with beauty products that make you feel good 一 and ahead, we're sharing our favorites for just that. Perhaps the best part? You can purchase them all at your local CVS.
There's nothing quite like the confidence boost that comes from glowing skin 一 and this hyaluronic acid serum is the perfect product to help you achieve a radiant complexion. It's an ultra-lightweight serum that absorbs into the skin quickly while providing deep hydration and plumpness. It leaves you with bouncy, firm and more youthful looking skin.
In addition to a glowing complexion, a hint of warmth and a natural (looking) tan is another excellent confidence booster. With these self-tanning facial drops, you can achieve a faux glow effortlessly. All you need to do mix about six drops into your moisturizer and apply like normal 一 your complexion will gradually get tanner and you'll be left with a stunning, bronze glow.
Don't be fooled into thinking that caring about your appearance is vain 一 you deserve to feel confident in your own skin. It's okay to want to address concerns like fine lines, wrinkles and uneven skin tone 一 and this antioxidant-rich serum can help you do just that. Formulated with vitamin C and hyaluronic acid, it works to replenish the skin at night while it's most receptive to repair. With continued use, it helps to smooth wrinkles and firm the skin.
Hitting the pillow with hydrated skin is truly one of the ultimate forms of self-care. And who doesn't want their moisturizer to do more than just add moisture the skin? Thanks to retinol and niacinamide in the formula, this one works to address fine lines and wrinkles while evening the skin tone and locking in hydration.
If a relaxing shower is on your self-care itinerary, consider adding a hair treatment to your routine. This glossing treatment seals the hair cuticle to create silky, smooth, glassy hair. After shampooing with the L'Oréal Paris EverPure Sulfate-Free Glossing Shampoo, pH Balanced, spray the glaze throughout your hair and let it sit for three minutes.
Follow up with the L'Oréal Paris EverPure Sulfate-Free Glossing Conditioner, pH Balanced and you'll be left with healthy looking hair that feels ultra-soft.
Experimenting with your look and changing up your hair color can be as therapeutic as it is fun. With this at-home hair color, you can take your pick from more than 50 shades. It delivers a rich, shiny color that's fade resistant for up to eight weeks.
Keeping up with your hair color can be time consuming not to mention costly. If you're in between appointments and could use a hair color refresh to make yourself feel more polished, this toning gloss is for you.
It's an all-in-one product that works to deeply condition your hair while enhancing your color and adding shine. You simply apply it to damp hair in the shower and let it sit for up to fifteen minutes before rinsing to reveal refreshed hair.
Red symbolizes power, so there's no better way to get in the spirit on International Women's Day than by rocking a vivid red lipstick. And truth be told, sometimes putting on a gorgeous face of makeup with a bold red lip is the version of self-care we need.
When that's the case, reach for your favorite shade in this collection of smooth, creamy lipsticks in a range of stunning crimson hues. The formula glides onto the lips like butter, and thanks to argan oil and vitamin E, it keeps your lips hydrated.
One of the best ways to give yourself some extra love is to use products with caring ingredients that make you look and feel good. This vegan mascara formulated with naturally derived ingredients glides onto the lashes effortlessly to create a naturally voluminous look. It also separates and defines your lashes while making them softer thanks to nourishing balm in the formula.
Next: 10 Ways to Upgrade Your Beauty Routine for Spring
Written by: Alyssa Kaplan, Photo Design: Crystal Miller
Discover more tips & tricks
Keep your skin happy
See all articles
Improve your routine
Show your new look more love:
makeup