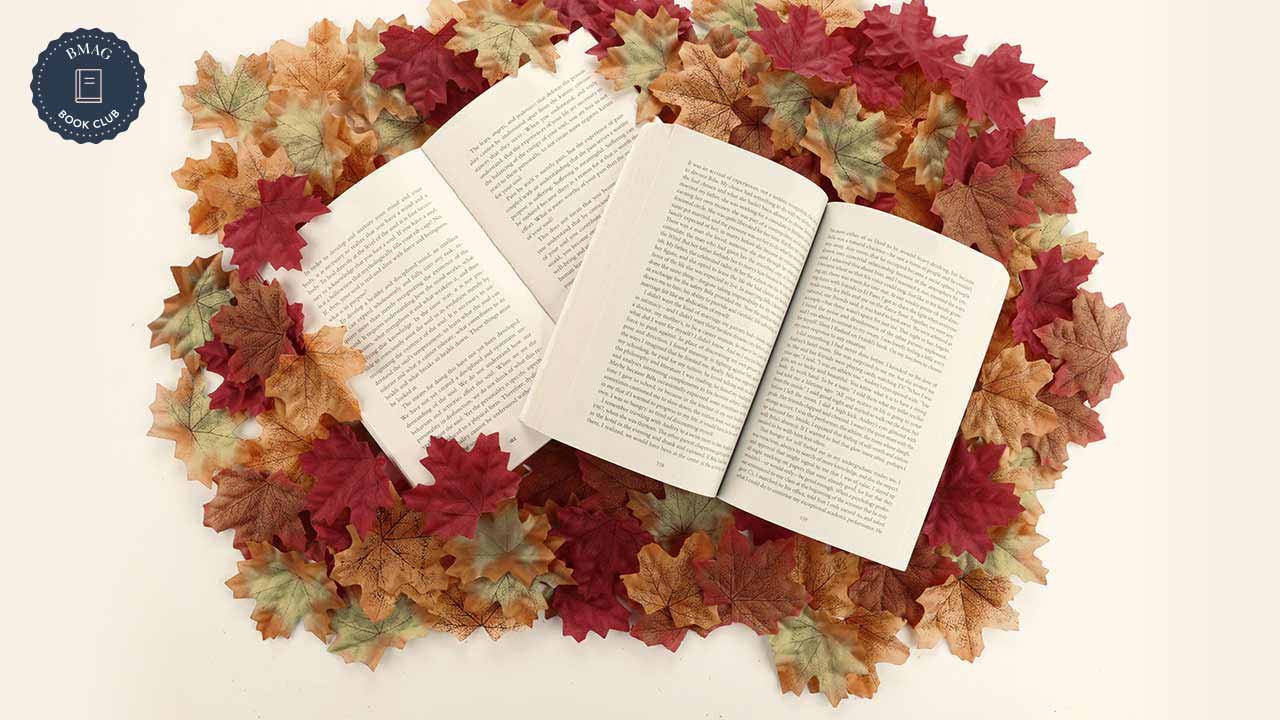 beauty trends
The L'Oréal Paris Book Club: Your Fall Reading Guide
As the cold weather begins to creep up on us, we'll be the first ones to argue that there are few things better than curling up in bed with a good book. A new read is the perfect way to travel both near and far—not to mention indulge in a little self-care in the form of taking a break from reality for a minute (or twenty). If you've been scouring Google for your next read, you've come to the right place. Here, we're sharing a few of our must-read books—all written by women—for fall 2019. Let's hit the books!
IF YOU LOVE KEEPING UP WITH TRUE CRIME…
Look no further than My Friend Anna: The True Story of a Fake Heiress by Rachel DeLoache Williams. If you haven't heard about Anna Delvey in the news, we highly suggest you Google her name. Told from the perspective of the former Vanity Fair photo editor who befriended the infamous "heiress," this book has all the details you've wanted to know about Delvey.
IF YOU'VE EXPERIENCED GRIEF…
All That You Leave Behind by Erin Lee Carr could be just what you're looking for. Told by the daughter of David Carr—journalist, bestselling author, and recovering addict—Carr uses her father's writings to come to terms with her own life events after his death.
IF YOU'RE LOOKING FOR YOUR NEXT BOOK CLUB READ…
Pick up Trick Mirror by Jia Tolentino. There are plenty of ideologies we feel the need to live up in order to meet the status quo, oftentimes making it difficult to see our true selves in the midst of it all. In this collection of essays, Tolentino unveils the self-delusions we all face in a society that's filled with trick mirrors. We're guessing you'll be dying to to discuss each essay when you finish, making this book perfectly primed to be your book club pick.
IF YOU WANT TO BE ON THE EDGE OF YOUR SEAT…
Looker by Laura Sims is sure to be a page-turner. The story is told from the perspective of the narrator, whose interest in her successful, actress neighbor quickly takes a turn for the worse. Interest turns to obsession as the narrator fantasizes about the actresses' life—and husband. Of course, things get even more interesting when they have their first real encounter at the annual block party.
IF YOU'RE A SCI-FI FAN …
Give The Dreamers by Karen Thompson Walker a read. As person after person begins to fall into a never-ending sleep, an isolated college town in the hills of Southern California begins to panic. More and more individuals become victim to the unknown illness, until a psychiatrist from Los Angeles comes in an attempt to make sense of it all. While the victims are asleep, they have the highest brain activity ever recorded—but what are they dreaming about?
IF YOU LOVED BIG LITTLE LIES…
You'll love the twists in Her One Mistake by Heidi Perks. In this story, Harriet's best friend Charlotte is left in charge of her own three children as well as Harriet's daughter, Alice. This doesn't seem like a set-up for disaster, the only problem is, Alice goes missing while Charlotte's children are safe and sound. With her only child missing, Harriet feels that she can no longer trust her best friend—that is, until the police get involved and secrets start to surface. Soon, she realizes working together may be her only hope of finding Alice.
IF YOU'RE INTERESTED IN MENTAL HEALTH…
You'll want to pick up I'm Telling the Truth, But I'm Lying by Bassey Ikpi. In her autobiography, the Nigerian-American spoken-word poet reflects on her diagnosis of bipolar II. By giving the reader an intimate view into her mental health, Ikpi helps even the least familiar understand how mental health factors into every aspect of our lives.
IF YOU'RE PREPARED TO SHED A FEW TEARS…
Grab a tissue or two and read Keeping Lucy by T. Greenwood. When Ginny Richardson's daughter Lucy is born with down syndrome, her husband Ab sends Lucy away to a special school, telling Ginny it's for the best. The heart-wrenching story takes a turn when two years later, Ginny's best friend Marsha discovers an article claiming the school is not what she thought it to be. The two go to rescue Lucy, turning Ginny into a fugitive who's fighting to keep her daughter.
IF YOU WANT TO GO BACK IN TIME…
Prefer for your books to be an escape from modern day? In that case, you might be a fan of The Other Side by Kim Holden, which takes place in 1987. This young adult novel centers on neighbors, Toby Page and Alice Eliot. Toby is alone and wants to give up, but Alice brings light to his dark world. That may seem vague, but this is one book where you don't want to know too much going in! As the books tagline says, there are two sides to every story, and the reality will become clear as both sides are revealed throughout the book.
Next up: Pick a beauty treatment to go with your book of choice! Here's how to Choose Your Next Beauty Treatment Based on Your Favorite Book Genre.
Discover more tips & tricks
Keep your skin happy
See all articles
Improve your routine
Show your new look more love:
makeup