beauty looks
Beauty Tips to Take You from the Gym to Work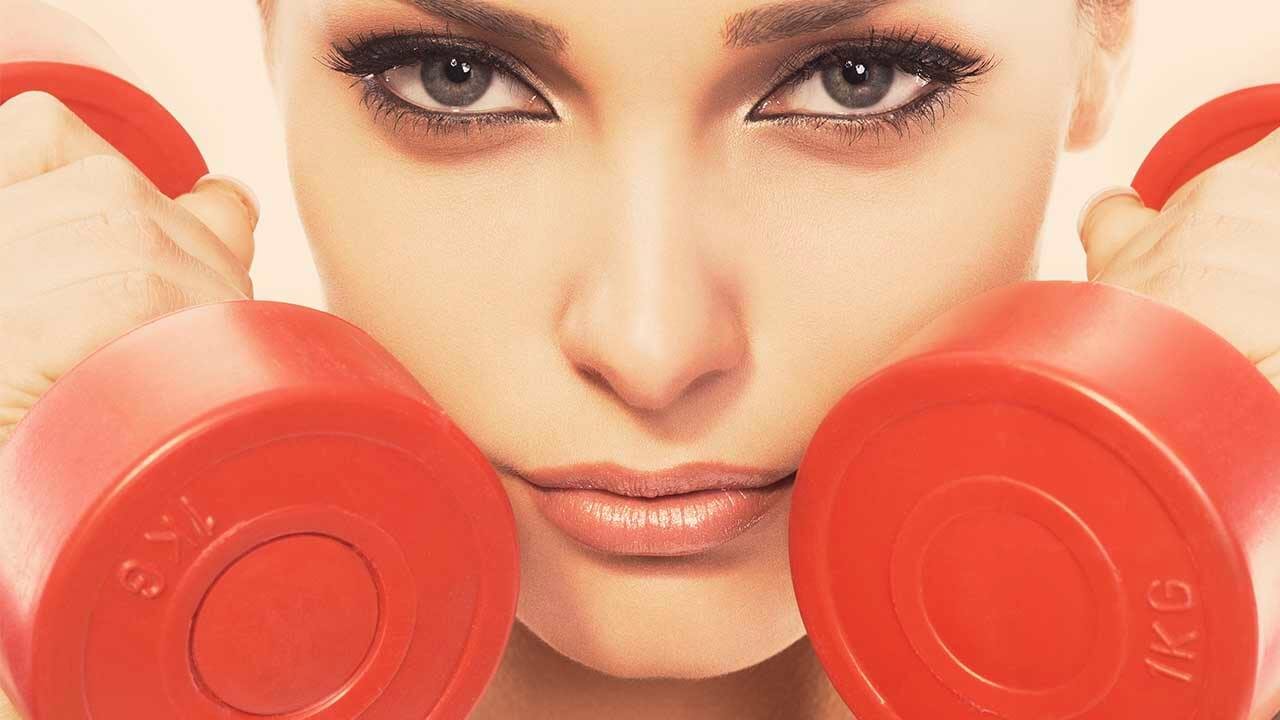 So, you're feeling extra motivated and manage to get up early for a quick gym session before work. Go you! But how do you go from a sweaty post workout mess to put-together and office-ready? Luckily, it's totally possible—with a properly stocked gym bag, that is. From the products you need to have on hand for locker room beautifying, like facial cleanser, to time-saving beauty hacks, here are our best tips and tricks to have up your sleeve when you need to go from working out to plain old working in a matter of minutes.
TIP #1: WASH AWAY SWEAT WITH FACIAL CLEANSER
After working up a sweat at the gym, the first thing you'll want to do is grab your favorite facial cleanser. The L'Oréal Paris Pure-Clay Detox & Brighten Cleanser will get rid of any build up you have from the gym. With three pure clays and charcoal, this cleanser works double duty by detoxing and brightening dull, tired skin.
TIP #2: APPLY FACIAL MOISTURIZER
After you've cleansed your face, it's time to apply a facial moisturizer. Moisturizing your skin is key to providing a smooth base for the rest of your makeup while also keeping your skin hydrated. If you have mature skin, try the L'Oréal Paris Age Perfect Cell Renewal Rosy Tone Moisturizer, which will renew and revive your skin while giving you a healthy blush.
TIP #3: COLOR CORRECT AND PRIME—AT THE SAME TIME
Once your face is clean and ready to go, you'll want to counter that post-workout flush. The L'Oréal Paris Studio Secrets™ Professional Color Correcting Primers Anti-Redness Primer will neutralize any redness and create a flawlessly even skin tone. Apply one to two pumps of the primer and gently rub it onto your skin.
TIP #4: SCULPT YOUR FACE
You'll likely be wanting some coverage for your skin if you're going to the office, but who has the time to apply a liquid foundation or deal with any potential mess? The L'Oréal Paris Infallible Longwear Foundation Shaping Sticks are super easy to apply and throw in your gym bag. You'll want to snag these in two shades: one to highlight and one to use as your contour. Blend the product in with the L'Oréal Paris Infallible Blend Artist Foundation Blender to quickly and effortlessly create a flawless complexion. If you want to add some color back to your face, the L'Oréal Paris Infallible Longwear Blush Shaping Sticks are a similar product that can easy be thrown in your gym bag and applied for a quick flush.
TIP #5: ADD SOME EYE SHADOW
To look put-together for work, you'll want to create a quick eye shadow look. The L'Oréal Paris Colour Riche Quads in Cupa Joe provides neutral shades that will keep your eye makeup looking clean and polished. This palette is small and comes with an applicator making it the perfect option for your post gym beauty routine.
Tip #6: PUMP UP YOUR LASHES
After applying foundation and contouring your face, you'll want to add some drama to your eyes. To keep the look simple and professional, opt for a dark mascara that will draw attention to your lashes while keeping you looking fresh-faced and sophisticated. The L'Oréal Paris Voluminous Lash Paradise Washable Mascara in Blackest Black will give your lashes voluptuous volume and intense length in just a few quick coats.
TIP #7: ADD A POP OF COLOR TO YOUR POUT
To complete your beauty look, you'll want to add some color to your lips. The L'Oréal Paris Colour Riche Lipstick Balm in Rose Elixir will smooth your lips, give you a full 8 hours of hydration, and give you the pop of color you're looking for.
TIP #8: REVIVE YOUR ROOTS
Don't head back to work with limp locks, to refresh your strands before you're in the office, you'll want to invest in a good dry shampoo. The L'Oréal Paris Elvive Extraordinary Clay Dry Shampoo is an oil-absorbent dry shampoo that will refresh your hair instantly without the use of water.
If you're going to take on the work place after working up a sweat and are in need of more gym-inspired beauty looks, check out our article, The Super Simple Post Gym Beauty Routine.
Discover more tips & tricks
Keep your skin happy
See all articles
Shop Featured Skin Care products
Discover More