beauty looks
Know Before You Go: How To Have A Sanitary Nail Salon Experience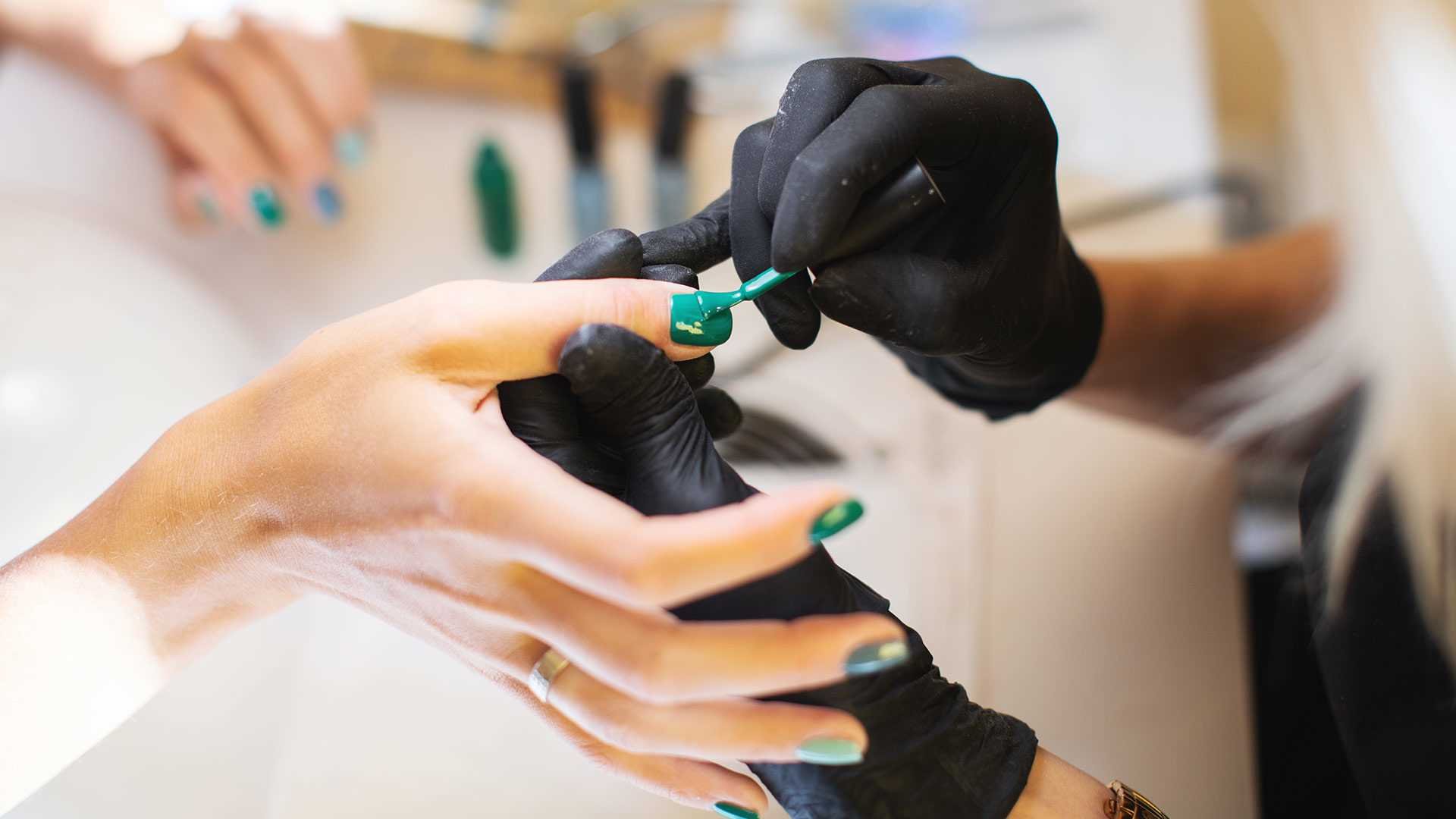 Getting a manicure is all fun and games, but safety should always be your number one concern. While not being able to book an appointment with your manicurist can shift how you tackle your beauty routine, that doesn't mean that you have to leave your nail care regimen behind. It's important to take the proper steps to ensure that you have a safe experience. Follow along as we share how to get your nails in shape while being safe, along with tips to make your nail salon experience a sanitary one.
ARE NAIL SALONS OPEN?
You can learn how to get a sanitary manicure, but whether or not nail salons are even open will depend on your location. However, right now nail salons are open in a lot of places. And they've adapted their processes to be more sanitary. You should expect your experience to be quite different than what you're accustomed to. You may find that your salon of choice has specific rules and restrictions in place before, during, and after the service. Many salons have an appointment-only process and are employing additional cleaning methods.
5 TIPS TO ENSURE A SANITARY EXPERIENCE AT THE NAIL SALON
If you plan to take advantage of an open nail salon, you'll want to take the appropriate measures to ensure your safety. Consider these five tips for a safe experience.
#1. CHECK-IN WITH YOUR MANICURIST BEFORE YOUR APPOINTMENT
One of the best things you can do before heading to the salon is to consult with your manicurist. You may learn that your salon has special precautions in place that are different from other salons. Finding this out ahead of time can not only help you better follow the rules for your and everyone else's safety, but can also help put your mind at ease if you're nervous about heading back to the salon for the first time.
#2. WEAR A MASK
Of course, you don't want to head to the salon without wearing a mask. If you leave your mask behind, you likely won't be able to keep your appointment. These days, it's super-easy to forget to grab your face mask before heading out of the door. So, store a face mask in your purse for safe-keeping.
#3. WASH YOUR HANDS
No matter if you're heading to an open salon or not, you should always wash your hands. Washing your hands with soap and water helps to remove impurities from your skin to keep you safe. So, be sure to hit the sink.
#4. AVOID CROWDED NAIL SALONS
One of the best ways to ensure your safety is to stay away from crowded salons. After all, it's easy for mistakes to be made with so many people in one place. Not to mention, many salons have a strict rule of closed waiting areas.
#5. GO TO SALONS WITH PLEXIGLASS BARRIERS
Just as a face mask can protect you and your manicurist, plexiglass barriers provide another level of protection. They allow you and your nail technician to see and talk to each other while maintaining a safe distance.
HOW TO DO A SANITARY MANICURE AT HOME
Just because the salons are open doesn't mean that's your only option to get your nails done. You can also opt for an at-home manicure. Even in your own house, you'll still need to take the appropriate steps to make sure you're safe. Follow our step-by-step routine below to stay in the clear.
STEP #1: WASH YOUR HANDS
Kick things off by washing your hands to remove any dirt and debris from your skin.
STEP #2: CLEAN YOUR TOOLS
The idea of cleaning your tools may seem unnecessary since you're the only one using them, but bacteria and dirt can build-up regardless of if you're your only clientele. Place metal and wood tools in a bowl and add boiling water to completely cover them. Let them sit for 10 to 15 minutes. Once complete, add a few drops of antibacterial soap to a nail brush and clean your nail clippers, orangewood stick, and nail files. This will remove debris from your tools. Rinse with hot water and allow them to air dry on a towel. For tools that can't be boiled, soak them in a bowl filled with rubbing alcohol for a thorough clean.
STEP #3: CLEAN YOUR NAILS
As with any manicure, it's essential to make sure your nails are completely clean. Saturate a cotton ball with nail polish remover and wipe your nails. This will get rid of any leftover polish as well as soap residue from washing your hands.
STEP #4: CLIP AWAY
The goal is to sport a salon-quality manicure. That means you'll need to clip your nails to an even length so your mani can go the distance.
STEP #5: BUFF AND FILE YOUR NAILS
Now, it's time to polish the look of your nails a bit. Use a nail file to smooth the edges of your nails and shape them as desired. If you're unsure which shape is best, read our article How To File Your Nails and Get The Perfect Shape, for some pointers.
STEP #6: BRING ON THE SOAK
Clean things up with a quick soaking session. Place your hands in a bowl of warm water for two to three minutes. Grab an orange stick and gently push your cuticles out of the way for a clean-cut look.
STEP #7: LAYER ON A BASE COAT
Set the stage for your nail polish by applying a base coat to your nails. This will allow your polish color to last and keep nail stains at bay.
STEP #8: APPLY YOUR NAIL POLISH
Prepare to play with color. Apply a thin coat of your desired polish color to your nails. Wait two to three minutes and apply an additional thin layer. Let your nails sit for a minute or two.
STEP #9: PICK UP A TOP COAT
Seal your polish color in place with a layer of a top coat. Feel free to add an additional layer after a few minutes to make your manicure last even longer.
STEP #10: CLEAN UP
If you made no mistakes, you're in the clear. But, if you have a bit of polish along the sides of your nails or fingertips, you'll want to tidy up. Saturate a cotton swab with nail polish remover and carefully go over the perimeter of your nails to remove any polish that shouldn't be there.
STEP #11: LET YOUR NAILS DRY
In order for your new manicure to stay in tip-top shape, you'll need all of your nails to dry properly. This means time and patience are key. You don't want to mess up your manicure before you get the chance to show it off—even if your nails' debut will be over Zoom.
Editor's note: If you're pressed for time, you can speed up the nail drying process. Click through to our article, How To Dry Nails Fast (And How Long Is Fast?), for the 4-1-1.
STEP #12: APPLY CUTICLE OIL & HAND CREAM
Finish your manicure on the right note by adding some TLC into the mix. Apply a few drops of cuticle oil to the base of your nails. Next, smooth on a hand balm, like the L'Oréal Paris Age Perfect Hydra Nutrition Manuka Honey All Over Balm – Face, Neck, Chest and Hands, for lasting hydration.
Discover more tips & tricks
Keep your skin happy
See all articles