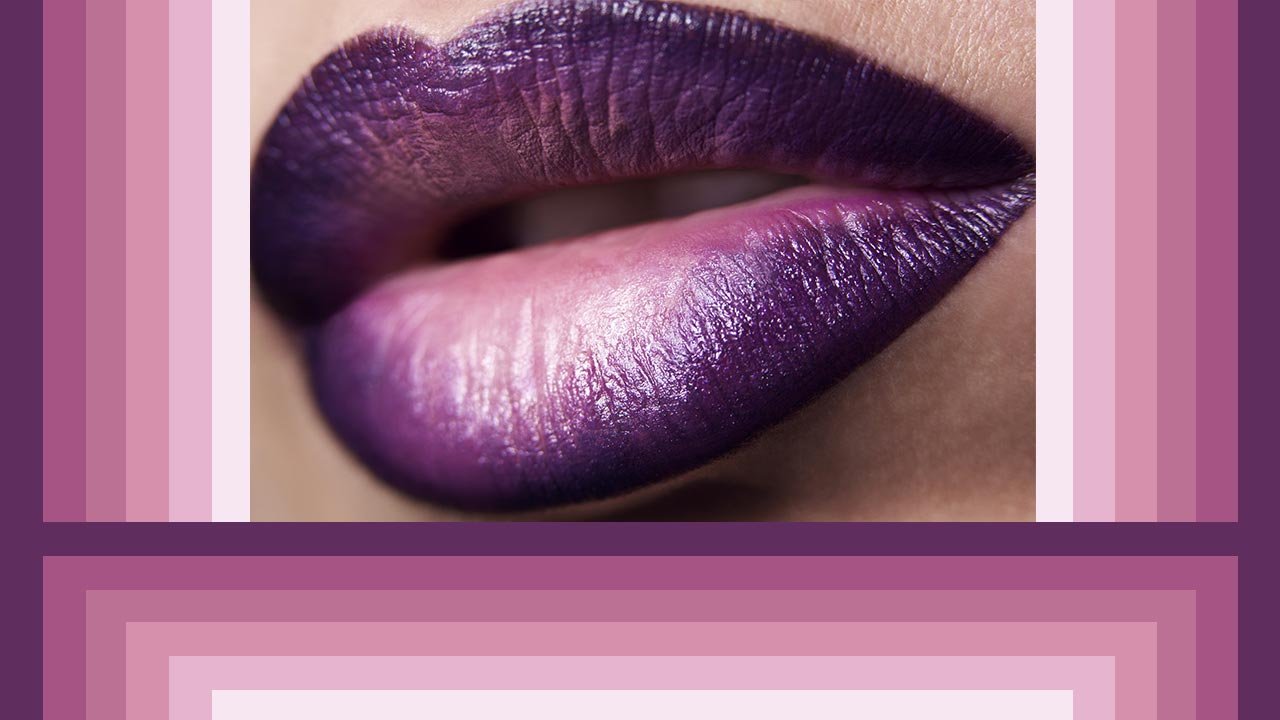 lip makeup
How to Do Ombré Lips
What began as a must-have hair trend has quickly evolved into a lip makeup look that's loved by fashion designers, models, celebrities, and everyday gals alike. Known for their gradation of color, fading from dark to light the closer you get to the center of your pout, ombré lips have become a makeup staple. And why not? When you have a million lip colors to choose from and have trouble narrowing it down to just one, ombré lipstick offers the perfect solution. Sure, it may seem like just another makeup trend that's not-so-easy to achieve, but you'd be surprised to learn just how simple this faded lip really is. Find out how to master the look with the help of our ombré lipstick tutorial, below!
3 TIPS FOR CREATING OMBRÉ LIPS
Before you get to work on this eye-catching makeup look, there are a few tips you should commit to memory.
TIP #1: LIP LINER IS A MUST
Never been much of a lip liner girl? That's about to change! Lip liner is your secret weapon when it comes to priming your lips and creating an ultra-defined pout. You can line around the perimeter of your lips to prevent color from bleeding. You can also use liner in place of lip primer, filling your pout in completely before putting lipstick on.
TIP #2: YOU WILL NEED A HANDFUL OF LIP PRODUCTS TO CREATE THIS LOOK
Grab your favorite lip balm, lip liner, two lipsticks in similar shades, and a lip brush. Paired together, these five lip essentials, with the addition of a smidge of concealer to highlight and contour, will be able to give you the pillowy, ombré pout of your social media-inspired beauty dreams.
TIP #3: YOU CAN MAKE OMBRÉ LIPSTICK LOOK NATURAL
We know, we know. When you hear the word ombré, you don't necessarily think of a natural look, but that doesn't mean it can't be. By mimicking the way light would naturally hit your lips, you will be able to create a contrasting lip that doesn't look too harsh. Nice!
OUR 4-STEP OMBRÉ LIP TUTORIAL
Have all your products ready? It's time to get to it! Here's how to create an ombré lip from start to finish.
STEP #1: BREAK OUT YOUR LIP LINER
Using your lip liner of choice—it should be slightly darker than your natural lip color—outline your lips and shade in the corners to add dimension. If you want to give the illusion of slightly fuller lips, feel free to over-line—just don't go overboard.
STEP #2: ADD LIPSTICK
Using a flat lip brush, apply your lighter lipstick, avoiding the outer edge of your lips. Blend the lipstick out and use a light hand as you get closer to the center of your pout—this is the spot where the color should be lightest.
STEP #3: AMP UP THE OMBRÉ
Since this look is all about gradation, take your darker lipstick and apply it to the corners of your lips where you initially shaded with lip pencil. Use your lip brush to blend the area where the two shades of lipstick meet, being careful not to overdo it and make your lips a solid color. This might take some practice, but you'll be a pro in no time!
STEP #4: HIGHLIGHT AND CONTOUR
Using the L'Oréal Paris Infallible Full Wear Concealer Waterproof, Full Coverage, apply a small amount of concealer (one that's lighter than your skin tone) above your lip to accentuate your cupid's bow, followed by a touch of a darker shade just below your bottom lip to create the illusion of a full, luscious pout.
OUR FAVORITE COLOR COMBOS FOR OMBRÉ LIPS
Looking for color-matching lipstick inspo? Try one of the following recommendations for a picture-perfect pout.
LOOK #1: BROWN OMBRÉ
Pair the L'Oréal Paris Rouge Signature Lightweight Matte Colored Ink, High Pigment in I Tease and I Explore for a minimal, natural-looking lip—perfect for day or night.
LOOK #2: PRETTY IN PINK OMBRÉ
Pair the L'Oréal Paris Infallible Pro-Matte Les Macarons Scented Liquid Lipstick Praline De Paris and Framboise Frenzy to achieve an eye-popping pink pout.
LOOK #3: BOLD PURPLE OMBRÉ
Pair the L'Oréal Paris Infallible Matte Lip Crayon, Lasting Wear, Smudge Resistant in No Fig Deal and Sizzling Sugar for a look that's simply out of this world.
Want to stock up on more lipsticks for your ombré lip look? Check out our article, Our Best Lipsticks of 2019, for a few worth adding to your makeup bag.
Discover more tips & tricks
Keep your skin happy
See all articles
Shop Featured Makeup products
Discover More