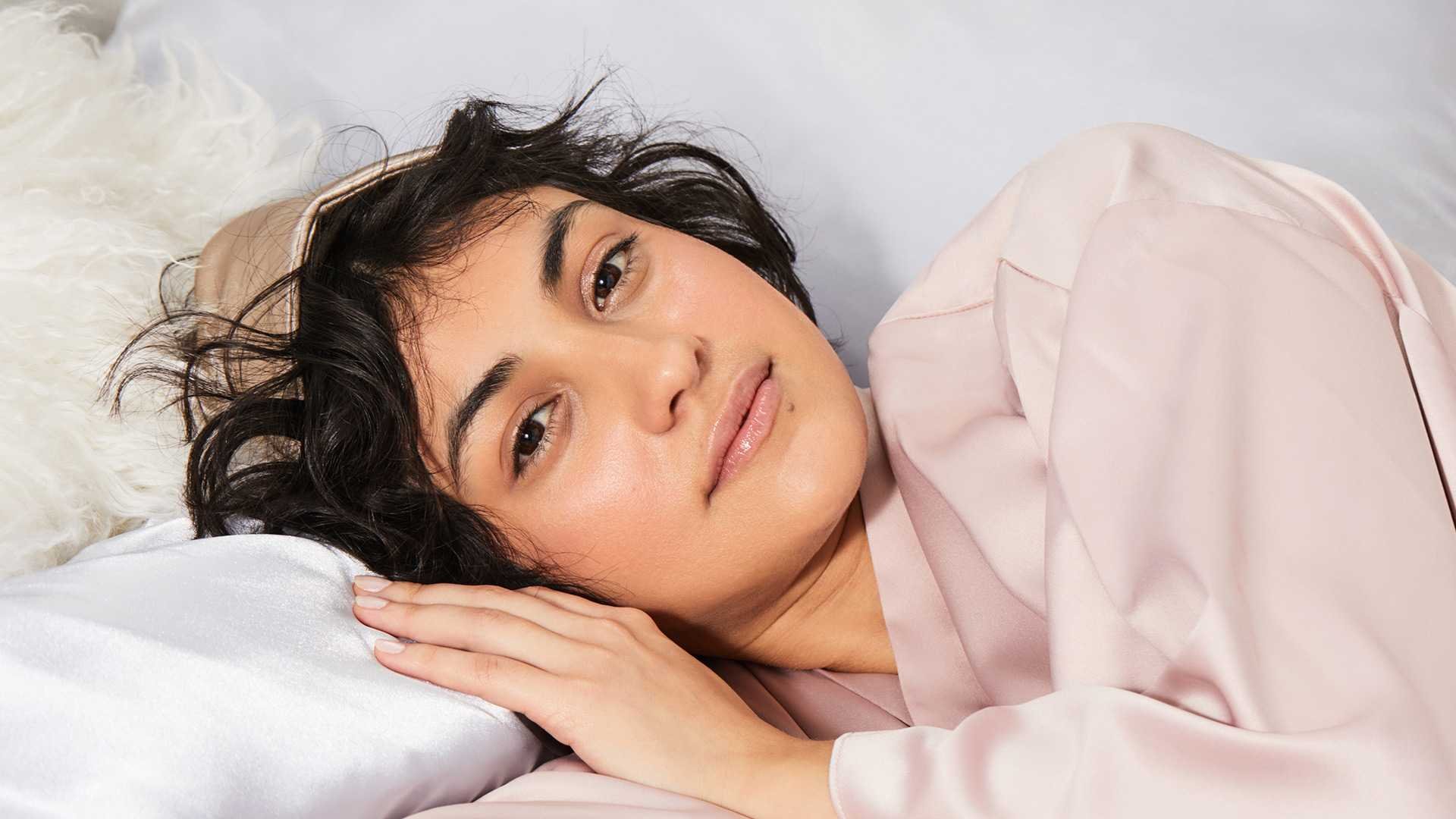 skin care essentials
Your Guide to a Nighttime Skin Care Routine
Is it just us or is there no better feeling than tending to your skin after a long day of work and responsibilities? We take pride in our nighttime skin care routine not only for its ability to tackle our specific skin care concerns (say goodbye to fine lines and wrinkles), but also for the moment of self-care it creates. It's important to note, though, that your nighttime skin care regimen should be different from your morning one to include a thorough cleanse and active ingredients that might make your skin sensitive to the sun during the day. Not sure where or how to start? We got you covered with an easy four-step nighttime skin care routine all skin types can enjoy.
STEP 1: Double Cleanse
Admittedly, we haven't been wearing much makeup since the pandemic first started, but that doesn't mean it's okay to skip double cleansing after a long day. Whether you're wearing makeup or not, sweat and dirt accumulate on the skin so it's important to first remove any surface level impurities with micellar water, cleansing oil or makeup wipes, like the L'Oréal Paris Revitalift Radiant Smoothing Towelettes.Then, follow up with a cleanser for a deeper and more effective cleanse. We recommend the L'Oréal Paris Radiant Smoothing Cream Cleanser because not only does it gently exfoliate the skin without stripping necessary moisture, but it also promotes radiance. The creamy formula is great for all skin types as it helps to unveil a smoother, brighter and more refined looking complexion.
STEP 2: Address Your Specific Skin Concerns
After you've cleaned your skin, it's important to target specific skin concerns with a concentrated serum. For example, if you struggle with dryness, try applying a hydrating serum like the L'Oréal Paris Derm Intensives 1.5% Pure Hyaluronic Acid Serum, which can give you an extra boost of hydration before your nighttime moisturizer. Another great serum that all skin types can use is the L'Oréal Paris Revitalift Derm Intensives 0.3% Pure Retinol Serum. It works to reduce the appearance of signs of aging while also combating the notorious drying effects of retinol thanks to the moisturizing glycerin and hyaluronic acid in the formula. With continued use your skin will appear smoother, brighter and more even.
STEP 3: Apply Eye Cream
The skin surrounding our eyes is very thin, making it more susceptible to early signs of aging, which is why it's important to use a formula specifically made for this gentle area. Try the L'Oréal Paris Age Perfect Eye Renewal Eye Cream for its ability to target multiple skin concerns at once including dark circles, puffiness and fine lines.
STEP 4: Moisturize
Finally, it's time to give your skin the moisture it deserves by applying a nighttime moisturizer. When choosing a nighttime moisturizer, don't be afraid to look for a rich consistency to replenish your skin with moisture overnight or a formula with actives. One of our favorites is the L'Oréal Paris Age Perfect Rosy Tone Cooling Night Cream. It has a luxuriously soft consistency that's very moisturizing and cooling so it's also very refreshing. Over time, the formula works to improve the look of radiance and loss of firmness through gentle exfoliation and by boosting cell renewal. Immediately after use, though, your skin feels moisturized, soft, comfortable, and appears radiant and smooth.
Discover more tips & tricks
Keep your skin happy
See all articles
Shop Featured Skin Care products
Discover More