skin care essentials
Get a Fresh Face Without Removing Your Day Makeup
April 25, 2016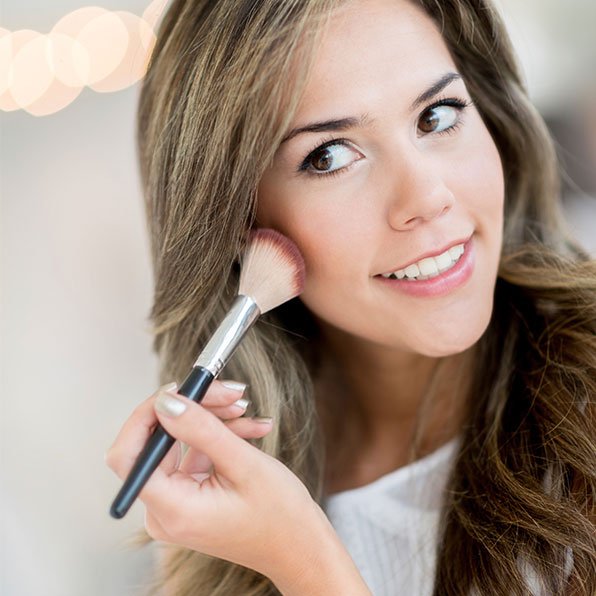 If you have evening plans on a weeknight, you may not have the time to go home, cleanse your skin and get a completely fresh face before applying your nighttime makeup. You may be tempted to simply darken your lip, add a little smokiness to your eye and be on your way – but your beautiful skin may not feel or look its best if you do so. You can get the look and feel of clean skin in-between day and night makeup looks without having to remove all of your makeup. "Changing looks throughout the day is such a makeup artist thing to do," shares celebrity makeup artist and L'Oréal brand ambassador
Sir John
. Always at the ready to switch up looks, Sir John shares his top three tips for freshening up your beautiful skin and makeup without having to start all over.
Focus from your under-eye area down to your chin.
"Think of this area as an upside down triangle," recommends Sir John, "Everything in this area from your daytime application can go." Take a makeup remover wipe, a cotton pad moistened with micellar water or a towelette and start by removing any concealer or running liner under your eye. Then swipe your wipe or moistened pad across your lips and chin. "This is the area of the skin that gets the most traffic throughout your day," says Sir John, your eye makeup may run, lipstick smudge and your chin may become oily, so take the time to start with clean skin in these areas. Refresh the skin where you have removed makeup by applying a non-drying toner like,
HydraFresh Toner
.
Moisturize the areas where you have removed makeup.
After makeup is removed from this upside down triangle zone take some time to replenish your skin with a dose of hydration. To quickly prep your skin and refresh it, spritz the areas of your face where you have removed makeup with a skin essence. Then, dab on some eye cream like
RevitaLift® Triple Power™ Eye Treatment
to your under-eye area, this eye cream has a cooling applicator tip that can be quite refreshing to eyes that may have become dry and weary after a long day of staring at the computer at work. Then apply a little water-based moisturizer to your chin and a swipe of a nourishing lip balm to your lips.
Preserve the parts of your AM makeup application that took time.
To get a fresh face fast, you don't have to remove every trace of makeup that you had applied in the morning. You can keep your brows, shadow and cheek contour in place – You also don't have to worry about removing any foundation from your forehead. Just keep in mind, that you'll want to blend your foundation appropriately.
Now, you can dress up your daytime makeup base with a little flair appropriate for an evening out. Play with deeper colors with shimmer and don't be afraid to go for a statement feature like extra long lashes or a trendy lip color.
Achieve the look and feel of a fresh face without having to start from scratch, "It's a quick turnaround that shouldn't take more than ten minutes," says Sir John. You'll have beautiful skin and makeup that's evening-out ready.
Discover more tips & tricks
Keep your skin happy
See all articles
Shop Featured Skin Care products
Discover More