skin care essentials
Your End of Summer Skin Care Routine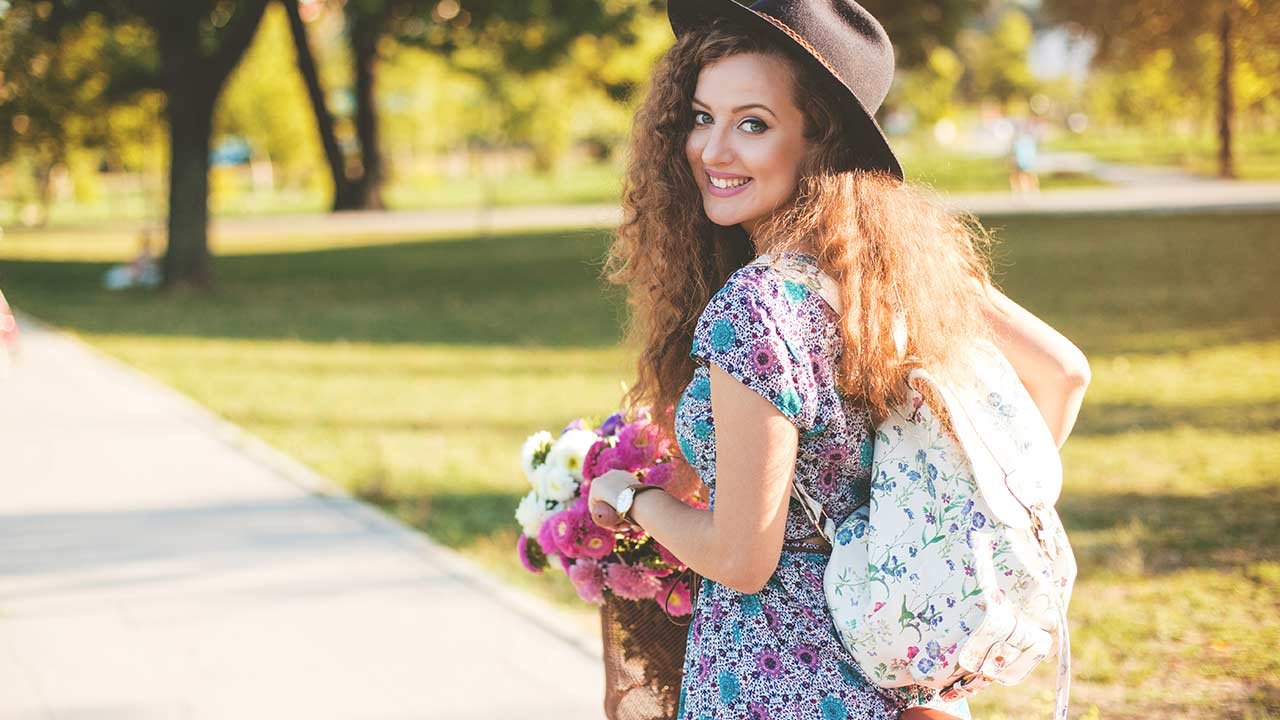 Not that we're wishing summer would end any time soon, but eventually the warm weather season will come to a close. And as we approach closer to that date, it's time to re-examine your skin care routine. To help you continue to care for your complexion as best as possible, we've rounded up five skin care tips tailored to the end of summer. Follow along below!
End of Summer Skin Care Tip #1: Switch to a Clay Cleanser
Dirt, oils, and impurities can build up on the surface of your skin—which means you need a cleanser that can help remove these. Think about trying a clay cleanser as part of your end of summer skin care routine. The L'Oréal Paris Pure-Clay Detox & Brighten Cleanser, L'Oréal Paris Pure-Clay Exfoliate & Refining Cleanser, and L'Oréal Paris Pure-Clay Purify & Mattify Cleanser are formulated to seamlessly transform from clay to mousse and remove everyday impurities without over-drying skin. Daily, squeeze your clay cleanser of choice into your hands and add water to transform it from clay to mousse. Gently massage the cleanser onto your face using circular motions, then rinse thoroughly and pat dry.
End of Summer Skin Care Tip #2: Continue Taking Sun Protection Measures
You know how you were so diligent about sun protection this summer? Well, just because we're nearing the season's end doesn't mean you should stop the good work! In fact, sun protection should be part of your skin care routine year-round. In addition to wearing a broad-spectrum sunscreen with an SPF of 15 or higher daily and reapplying at least every two hours, you should also limit your amount of time in the sun (especially between 10 a.m. and 2 p.m., the sun's peak hours) and cover up exposed areas by wearing a broad-brimmed hat, long sleeves, pants, and UV-blocking sunglasses. Need a sunscreen recommendation? Try the L'Oréal Paris Bright Reveal Brightening Day Lotion SPF 30.
End of Summer Skin Care Tip #3: Hydrate Your Skin While You Sleep
The end of summer is the perfect time to upgrade your nighttime beauty routine by trying an overnight face mask. The L'Oréal Paris RevitaLift Triple Power™ Intensive Overnight Mask is a luxurious, hydrating leave-on creamy mask that forms a virtual protective mask to cradle skin. Immediately, skin feels more hydrated and looks more radiant. The good news is, using an overnight face mask is super-simple. To use, smooth the overnight face mask over your face, neck, and jawline until absorbed. Leave it on overnight, then cleanse your skin in the morning and go about you're A.M. beauty routine.
End of Summer Skin Care Tip #4: Multi-Mask
Have a little free time as summer winds down? How about taking the multi-masking trend for a spin? Multi-masking involves applying different masks to different areas of your face at the same time. Take your pick from the L'Oréal Paris Pure-Clay Clear & Comfort Mask, L'Oréal Paris Pure-Clay Detox & Brighten Mask, L'Oréal Paris Pure-Clay Exfoliate & Refining Mask, and L'Oréal Paris Pure-Clay Purify & Mattify Mask. Apply your masks to clean, dry skin, leave them on for 10-15, then rinse with lukewarm water. Don't just make multi-masking a once and a while treat—consider doing so a few times a week!
End of Summer Skin Care Tip #5: Keep Your Bronzed Glow
It's not just your face that deserves extra attention this time of year—show some love to your body as well! Just because summer is ending doesn't mean you can't keep your skin looking bronzed and glow-y. It's all about using a self-tanner to do so. Try the L'Oréal Paris Sublime Bronze™ Towelettes for Body. These quick and convenient wipes offer smooth, even application for a streak-free tan. Follow the below instructions to get your faux tan on.
Step 1: Exfoliate to help ensure smooth and even self-tanner application.
Step 2: Smooth a towelette evenly over your skin, unfolding as needed. Use sparingly around your knees, ankles, and elbows.
Step 3: Wash your hands thoroughly once you're done.
Use a towelette daily until you reach your desired level of tan.
And now you've officially updated your skin care routine for the end of the season! Heading out town before summer's gone for good? Read our article, 7 Skin Care Mistakes You Could Be Making While Traveling, before you go.
Discover more tips & tricks
Keep your skin happy
See all articles
Shop Featured Skin Care products
Discover More