skin care concerns
When Is it Time to Switch Up Your Skin Care Products?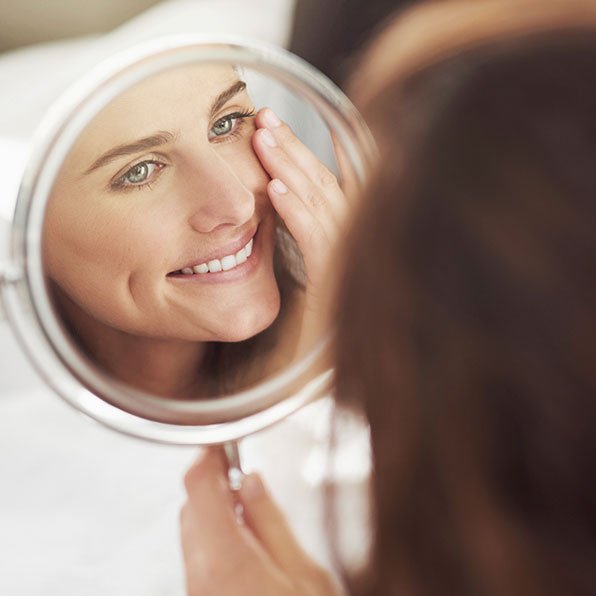 You may think that you are set in your skin care ways, but if you have been less-than-thrilled with the state of your skin these days, you might want to consider switching your habits, skin care products and regular routine up a bit. It can be easy to stick with the skin care products that you've been using for years, but as time goes on, your skin's needs and concerns will change. Consider, that at different points in one year alone you'll experience both dry and oily skin. This is why it can be a good idea to investigate new ways to cleanse, moisturize and address your skin concerns. Here, some common skin woes and a few simple tweaks that might end up making a difference:
If you have been experiencing dry skin or skin dullness:
Many different factors can contribute to the development of dry skin. If your skin has been on the drier side, you might have to do more than simply moisturize twice a day after cleansing.
Dry skin tweak #1: Cleanse with nourishing formulas:
First, consider switching your morning cleanser to a creamy cleanser if you are using a foaming or gel-based formula, as these skin care products can make dry skin, more dry. Some makeup remover options can also be drying to your skin too, so consider using micellar water to gently remove your makeup, cleanse and hydrate your skin all at the same time at night.
Dry skin tweak #2: Exfoliate with a gentle chemical method:
Glycolic acid is an alpha hydroxy acid popular in many chemical exfoliating skin care products. Some chemical exfoliating methods like RevitaLift® Bright Reveal Peel Pads are gentle enough to use every day. The glycolic acid will dissolve away dead skin cells that can build up on your skin's surface and make skin look dull and feel dry. Once these dead cells are removed, newer, younger-looking cells will be revealed.
Dry skin tweak #3: Layer a hydrating serum, cream and facial oil:
One moisturizer alone may not be enough to hydrate dry skin, so consider layering moisturizing skin care products. First, consider applying a hydrating serum, serums are usually lightweight and contain highly concentrated formulas. Then, apply your day or nighttime moisturizer, a cream with LHA will help encourage surface skin cell renewal so that your skin looks more bright and fresh. Finally, seal in the added moisture with a facial oil. Facial oil, like Age Perfect® Hydra Nutrition Facial Oil with Broad Spectrum SPF30, will provide 24hr hydration and sun protection. It can also help act as a barrier to keep moisture in, and make that moisture less likely to evaporate off of your skin's surface.
Dry skin tweak #4: Look for nighttime creams, masks and treatments:
A great time to replenish dry skin or dullness is at night while you sleep. Your skin's recuperating abilities will be at its strongest and your skin's defenses against daily environmental stressors will be down. Replenish your dry skin with concentrated moisture when applying a night cream, treatment or mask like RevitaLift® Triple Power™ Intensive Overnight Mask.
If your skin has been oily or experiencing more breakouts:
You could have oily skin for many reasons; help address shine and mitigate oil by tweaking your current skin care products and routine.
Oily skin tweak #1: Wash your face with cleansers formulated with salicylic acid.
If you have oily skin, try a cleanser like Go 360° Clean Anti-Breakout Facial Cleanser, which is formulated with 2% salicylic acid to help clear pores of excess oil. Consider cleansing twice a day, in the morning and at night. If you have very oily skin, you may want to prep your skin by applying a toner before cleansing. You should also consider washing your face after exercising or building up a heavy sweat and carry blotting papers with you to control excess shine throughout the day.
Oily skin tweak #2: Moisturize with lightweight serums and lotions.
It's important to moisturize regularly after cleansing, even if you have oily skin. If you skip moisturizing, your skin may think it has to produce even more oil to make up for the temporary dryness – and soon your skin will be oily again or even more oily than before. Some moisturizing skin care products, though, might be too heavy and they might sit on your skin's surface, mixing with any excess oil and sweat, if too thick. So, try lightweight moisturizing formulas that will be more likely to absorb quickly.
Oily skin tweak #3: Always remove makeup before bed.
Going to bed with makeup on is a bad habit for anyone to fall into, but it can be an especially bad one if you have oily skin. There are many ways to remove makeup, those with oily skin might want to try skin care products like a cleansing towelette, a toner like HydraFresh or a cotton pad dampened with micellar water.
Oily skin tweak #4: Apply a clay mask a few times a week.
If you have oily skin, you will want to look for ways to purify your skin, mattify shine and detoxify your pores. Some clay masks offer a great way to clear skin of excess oil and dirt, while hydrating it at the same time so that skin won't become too dry. To purify your skin and mattify shine, consider applying clay mask skin care products like Pure Clay Mask + Eucalyptus and to detoxify your pores look for a mask like Pure Clay Mask + Charcoal.
Whether you are experiencing dry skin or oily skin, there are simple tweaks you can make to help address your concerns. Using the right skin care products at the right time can help you better cleanse and hydrate your skin depending upon its current set of needs.
Discover more tips & tricks
Keep your skin happy
See all articles
Shop Featured Skin Care products
Discover More