skin care concerns
Best Morning Skin Care Routine for Oily Skin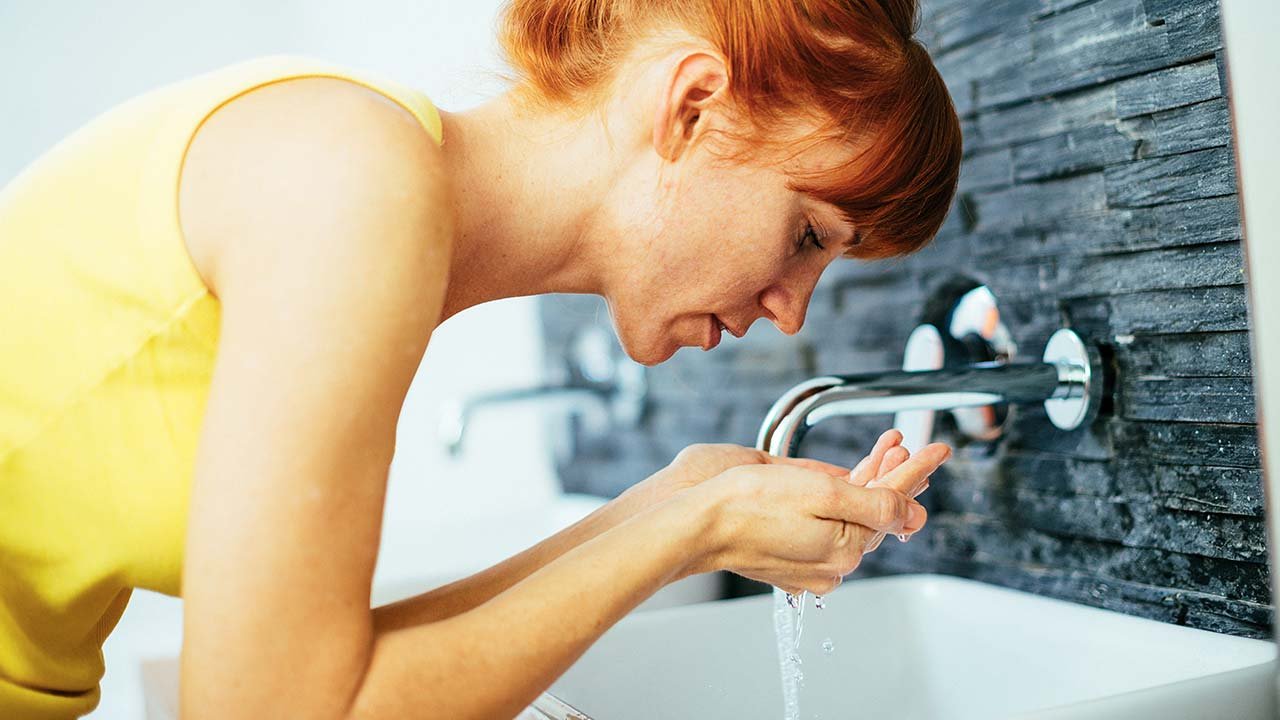 If you have oily skin, you may have become used to sporting a shiny face only a few hours into your day. Even if you use a facial cleanser to wash your face in the morning, does your skin still seem to build up excess oil on the surface by the time you've finished your first cup of coffee? By lunchtime, does your T-zone appear even slicker and shinier? If you have oily skin, you don't have to accept these daily skin care concerns—you can address them head on with a morning skin care routine, containing skin care products formulated to mattify the look of your skin. Keep reading for a morning skin care routine for oily skin.
OILY SKIN Care Routine STEP #1: Use a Clay Facial Cleanser
Start off your morning skin care routine strong by using a clay facial cleanser that can help mattify the appearance of your complexion. The L'Oréal Paris Pure-Clay Purify & Mattify Cleanser goes beyond daily cleansing to deep clean and remove excess oil from the surface for skin that feels refreshed. Simply squeeze a small amount of facial cleanser into your hands and add water to watch it transform from a clay to a mousse. Then, massage the facial cleanser onto your skin using circular motions before rinsing off. Afterwards, your skin should have a clean, clear look and a matte finish.
OILY SKIN Care Routine STEP #2: EXFOLIATE with a Face Scrub
All skin types could benefit from exfoliation, oily skin included. You know what that means—it's time to find a face scrub that's right for your skin! Three times a week, break out the L'Oréal Paris Pure Sugar Purify & Unclog Face Scrub after cleansing. Massage the sugar scrub onto clean, dry skin using wet fingers. The face scrub should melt into your skin for gentle, yet effective exfoliation. In the end, skin is purified and unclogged and left feeling baby soft.
OILY SKIN Care Routine STEP #3: MATTIFY WITH A Face MASK
When you're in a rush in the morning, the last thing you're likely to think about is using a face mask. But let's change that. While you're sipping on your morning cup of java, smooth on a face mask that can help reduce the appearance of excess shine, like the L'Oréal Paris Pure-Clay Purify & Mattify Face Mask. This face mask can help draw out the buildup of impurities, dirt, and oils and leave skin looking less shiny. Plus, you only need 10-15 minutes to fit in a masking session. Use three times a week for best results.
OILY SKIN Care Routine STEP #4: Apply MOISTURIZER
We understand, when you have oily skin, you might think that applying moisturizer doesn't need to be a priority. But it should be! Skipping moisturizer can actually backfire, leading to skin that looks even oilier. Yeah, no thanks. Look for a moisturizer that is formulated for oily skin, like the L'Oréal Paris Hydra Genius Daily Liquid Care – Normal/Oily Skin. Formulated with aloe vera water and hyaluronic acid, this lightweight moisturizer provides long-lasting hydration and leaves skin with a matte finish for a fresh feel.
OILY SKIN Care Routine STEP #5: Dot on Primer
Before you can move onto applying makeup, it's a good idea to prep your skin first. That means using a primer. The L'Oréal Paris Infallible Pro Matte Lock Makeup Primer is a perfect pick for oily skin, as it can help create a smooth canvas for the rest of your makeup application and provide a matte finish. Dot it on all over your face or to targeted areas (such as a shiny T-zone).
OILY SKIN Care Routine STEP #6: Set Your Look
Once you've worked your way through your makeup routine, finish with a light dusting of a face powder, like the L'Oréal Paris Infallible Pro Sweep & Lock Loose Setting Powder.
Hey! Don't think your job ends once the morning's passed. Follow The Nighttime Skin Care Routine for Oily Skin, too.
Discover more tips & tricks
Keep your skin happy
See all articles
Shop Featured Skin Care products
Discover More