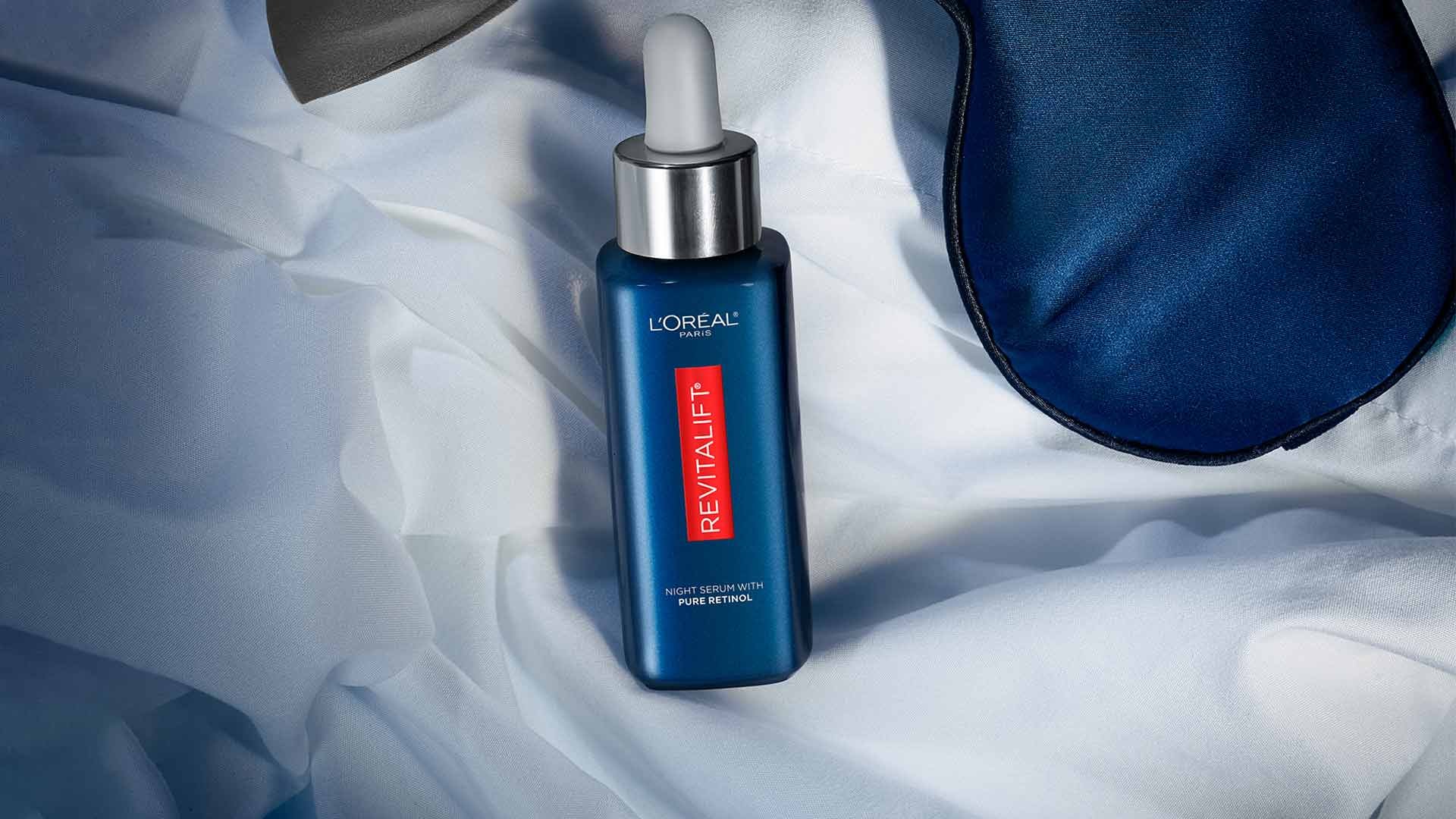 skin care concerns
Should You Apply Retinol Before or After Moisturizer?
As far as major questions go, whether you should apply retinol before or after moisturizer is right up there with the chicken or egg debate—which one came first? We won't attempt to answer the latter, but a beauty query like the former is definitely in our wheelhouse. Retinol has numerous well-researched and reported benefits, but in order to reap them, you have to use it correctly. That should be plenty of motivation to educate yourself. Read on to make sure your attempts to use retinol won't go awry.
Should You Apply Retinol Before or After Moisturizer?
Not every question has a simple answer, and that's the case with this one. There is no hard and fast rule about using retinol or moisturizer first. The order you apply it in depends on the actual product you're using. Retinol can be included in all sorts of different formulas from retinol creams to serums, and how you apply them will vary. The general rule of thumb is to apply a retinol product the same way you would any other skincare product, i.e., from the thinnest consistency to the thickest. (Here's more on How Do You Layer Skin Care Products.)
While we can't give you a foolproof answer as to whether you should always apply retinol before or after moisturizer, what we can do is break down when to apply retinol, based on the type of product. Here's your easy guide to nailing your skin care routine order every time.
When To Apply a Serum With Retinol
To apply a serum with retinol correctly, follow this guideline: Smooth it onto clean skin before your moisturizer. Your serum will have a thinner consistency than your moisturizer, which is what determines the application order.
To use the L'Oréal Paris Revitalift Derm Intensives Night Serum, 0.3% Pure Retinol, apply two to three drops to freshly-cleansed, dry skin. Follow with the L'Oréal Paris Revitalift Triple Power Anti-Aging Overnight Mask as your moisturizer.
Editor's tip: If your routine consists of more than one serum, again, apply from the thinnest to the thickest. We love pairing our retinol serum with L'Oréal Paris Revitalift Derm Intensives 1.5% Pure Hyaluronic Acid Serum. Apply the hyaluronic acid serum first, then use the retinol. You can also mix a few drops of both serums together and apply them at the same time.
When To Apply a Moisturizer With Retinol
If you're using a moisturizer formulated with retinol, application will be similar to your normal moisturizer. Cleanse, apply any serums in your routine, then moisturize. In this case, you don't have separate retinol and moisturizer steps; you're knocking out two steps in one.
The L'Oréal Paris Revitalift Cicacream Face Moisturizer Pro Retinol & Centella Asiatica should be applied every morning and evening. Smooth it over your face until thoroughly absorbed. In the a.m., complete your routine with sunscreen.
When To Apply a Cleanser With Retinol
Cleansing is the first step of any skin care routine, and that holds true if you have a cleanser formulated with retinol. Wet your face and hands, then massage the cleanser over your skin. Rinse with lukewarm water.
If you're wearing makeup, you can also use a separate face wash to start, like a micellar water or oil cleanser, then use the retinol cleanser. After cleansing, it's time to apply serums and moisturizer.
When To Apply an Eye Cream With Retinol
Last but not least, let's cover eye creams formulated with retinol. An eye cream or treatment is meant to be applied as the last step in your routine, save for SPF. Using the L'Oréal Paris Revitalift Anti-Wrinkle + Firming Eye Cream, apply the formula in small dots around your eyes with your ring finger. Then, smooth gently until thoroughly absorbed. You want to treat your eye area delicately, as being too rough can cause fine lines—and they're probably the reason you've reached for an eye cream with retinol in the first place.
Next: The debates about what comes first don't only cover retinol and moisturizer. For another beauty lesson, read Should You Apply Concealer or Foundation First?
Discover more tips & tricks
Keep your skin happy
See all articles
Shop Featured Skin Care products
Discover More