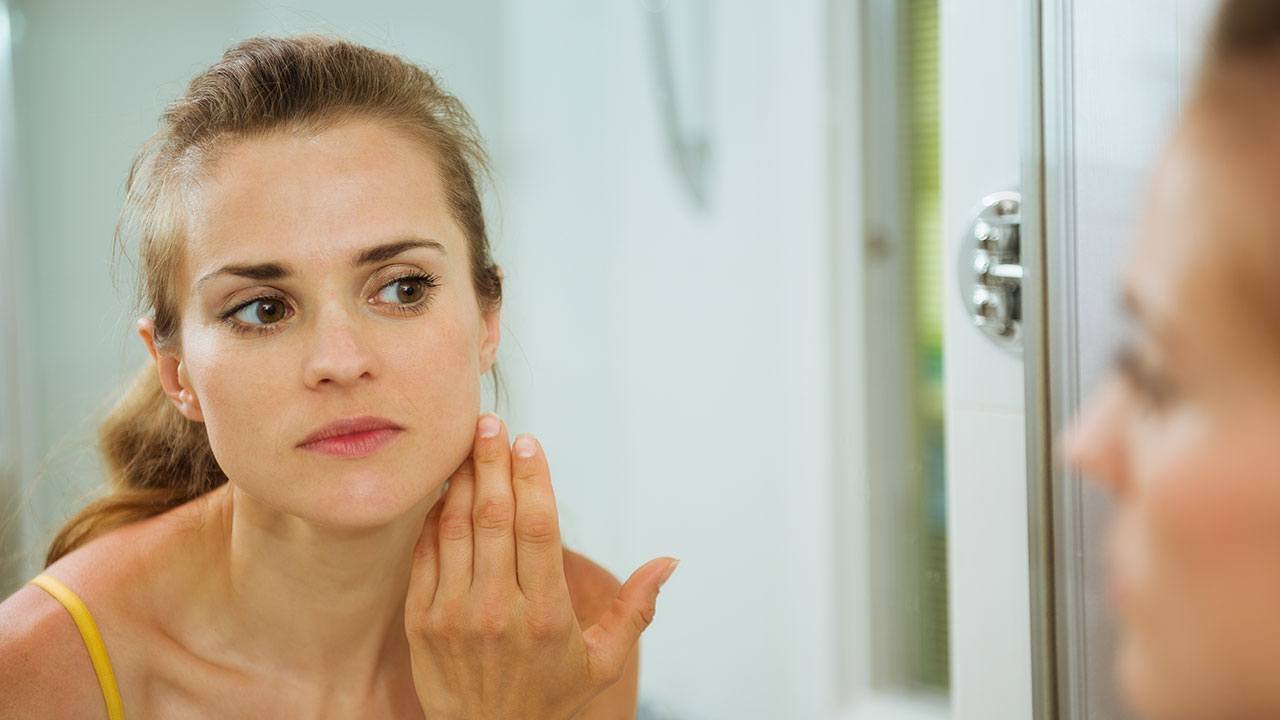 anti aging
Everything You Need to Know About Under-Eye Wrinkles
Birthdays are a lot of fun—you get to open presents, and celebrate with your friends and family. But as you age, your skin changes—and that could put a damper on your birthdays as the years go by. Your eye area is particularly susceptible to age-related changes like wrinkles. While you could be paying great attention to your complexion in general, if you neglect the skin around your eyes, all your hard work could be for nothing. Keep reading to find out what causes under-eye wrinkles, advice for keeping your eye area in tip-top shape, and products recommendations to try if you're dealing with skin concerns around your eyes.
What Causes Under-Eye Wrinkles?
Fun fact: The skin around your eyes is 10 times thinner than the skin on the rest of your face, so it's one of the first areas to show signs of aging. On top of that, your skin loses moisture, nature oils, and nutrients as you age, so your eye area can become dry, and that can make dark circles and under-eye bags more visible. But that's not all. As you rack up the birthdays, the natural lifters in your skin that are responsible for your skin's firmness and youthful appearance begin to break down. This can lead to your skin feeling less firm and wrinkles and lines to be more visible.
How to Care for Your Skin if You Have Under-Eye Wrinkles
Do you have wrinkles around your eye area? If so, there are a few things you should keep in mind when it comes to your skin care routine.
1. Consider using an anti-aging eye cream. If you haven't added an anti-aging eye cream to your skin care regimen yet, go ahead and try one! Look for one that's specifically designed for your concerns—whether that's wrinkles, dark circles, puffiness, or some combination of these. Unsure of where eye cream should go in your skin care routine? Always apply it after moisturizer. Typically, you can use an eye cream morning and night.
2. Apply SPF on a daily basis. This one's important, so listen up! Spending time in the sun without wearing protection can lead to skin damage, which can show up your skin years later as visible signs of aging like wrinkles or dark spots. So, it's important to wear a broad-spectrum sunscreen (meaning it protects against both UVA an UVB rays) of SPF 15 or higher—year-round, since, according to the Skin Cancer Foundation, you can get burned even on cloudy days. If you're going to be spending an extended period of time outside, the Skin Cancer Foundation recommends wearing SPF 30 or higher. You should apply sunscreen 15 minutes before you go outside and reapply every two hours.
Try These L'Oréal Paris Skin Care Products for Eyes
Ready to upgrade your skin care routine? Get your hands on the following products!
Haven't started to develop wrinkles, dark circles, or any other signs of aging around your eyes yet? Lucky you! Still, that doesn't mean you shouldn't add an eye cream to your daily product lineup. Formulated with caffeine and hyaluronic acid, this light, non-greasy gel-cream can help to defend skin against premature signs of aging around the eyes (such as puffiness, lines and wrinkles, and dark circles). Apply the eye cream in small dots around your eye area, smoothing it until it's absorbed.
In search of an easy way to make the wrinkles around your eyes look a little less noticeable? This hydrating formula has an instant blurring effect on crow's feet, signs of fatigue, and under-eye bags. Plus, it also has a cool fresh finish. Using your fingertips, dot on a tiny amount and gently blend it in. You can apply it to bare skin or use it as the last step in your skin care routine.
Formulated with hyaluronic acid, caffeine, and Pro-Xylane, this lightweight eye cream helps to repair wrinkles, reduce the appearance of dark circles, and firm sagging skin around the eye area. It also has a cooling applicator! To use, massage it gently around your eye area until it's absorbed.
Discover more tips & tricks
Keep your skin happy
See all articles
Shop Featured Skin Care products
Discover More