makeup looks
5 Makeup Tips for Your Next Instagram Selfie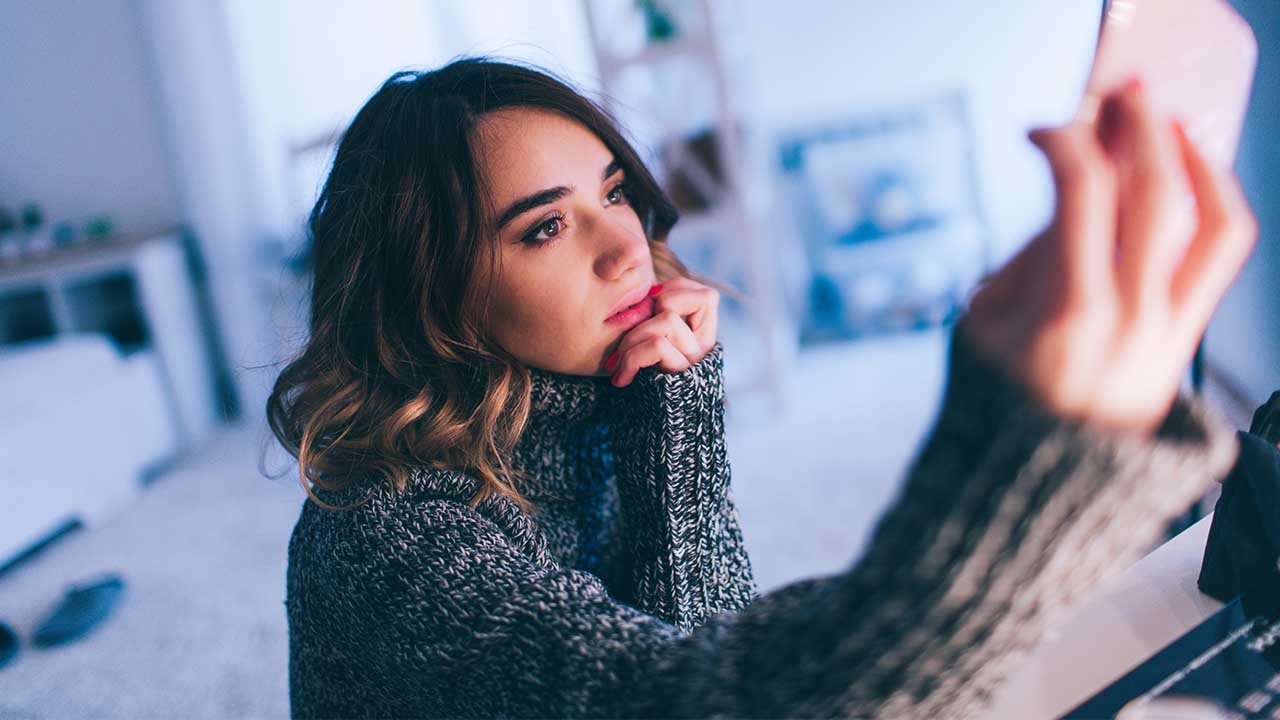 So, your Instagram feed is filled with beautiful selfies of your favorite influencers rocking makeup looks that always earn a double-tap from you. Want to join in all the fun but aren't quite sure how to go about doing Insta-glam makeup? Here are five tips for upgrading your Instagram grid, covering everything from Insta-worthy eye makeup to lip colors that are suited to selfies.
INSTAGRAM SELFIE MAKEUP TIP #1: STICK TO MATTE MAKEUP
When it comes to taking a quality selfie, it's all about the lighting. Since we don't always have access to a well-lit space, using a flash when capturing a selfie for Instagram is key. Flash can often distort shimmery and metallic makeup finishes, so it's best to stick with matte makeup. This will allow you to be selfie-ready no matter what the current lighting situation is. Here are a few matte makeup products to consider adding to your pre-selfie beauty routine:
For foundation…try the L'Oréal Paris Infallible Pro-Matte Foundation. This foundation has an air-light texture and a demi-matte finish, offering a smooth, clear-looking complexion that lasts all-day.
For eye shadow…try the L'Oréal Paris Colour Riche Monos Eyeshadow. This eyeshadow comes in a number of shades with a matte finish. From the chocolatey brown Cafe Au Lait to the rich wine Matte-ison Avenue, there are plenty of pigmented colors to choose from.
For lipstick…try the L'Oréal Paris Infallible Pro Matte Les Chocolats Scented Liquid Lipstick. This matte liquid lipstick will give your lips long-lasting color with a bonus chocolate aroma.
INSTAGRAM SELFIE MAKEUP TIP #2: AMP UP YOUR CONTOUR
Using your phone's flash can also cause colors to appear less saturated, so applying your contour with a slightly heavier hand is key to achieving defined features that will show up in your next Instagram selfie. Use the L'Oréal Paris Infallible Longwear Foundation Shaping Sticks and the L'Oréal Paris Infallible Blush Longwear Shaping Sticks for a perfectly sculpted, buildable contour that will enhance your features.
INSTAGRAM SELFIE MAKEUP TIP #3: FILL IN YOUR BROWS
Even if you don't mess with your brows on the daily, you'll want to fill them in before taking a single snapshot. Filling in your eyebrows will help ensure they appear on camera just as amazingly as they do in real life. Try using the L'Oréal Paris Brow Stylist Definer Mechanical Pencil to precisely define and shape your brows.
INSTAGRAM SELFIE MAKEUP TIP #4: ROCK A STATEMENT EYE
For an Instagram selfie that all of your followers will envy, create a statement eye. Whether you choose to sport a bold black eye makeup look or colored eyeliner is up to you, either option would be amazing. Here are some statement eye makeup products to try:
For a satement eyeshadow...try the L'Oréal Paris Colour Rich Monos Eyeshadow in Noir Cest Noir. Nothing says statement like an intense black color.
For a statement eyeliner...try the L'Oréal Paris Pro-Last Waterproof Pencil Eyeliner in Cobalt Blue. Use this liner on your waterline to add a pop of color to any eye makeup look.
For a statement mascara...try the L'Oréal Paris Voluminous Original Mascara in Deep Burgundy. This mascara will have your followers gushing over your colorful lashes in the comments.
INSTAGRAM SELFIE MAKEUP TIP #5: DON'T SKIP THE LIP COLOR
While you may be tempted to go au naturale when it comes to your lip color, you don't want to skip lipstick! Even if you want to go for a natural makeup look, use a nude lipstick to give your lips a defined look for their on-camera moment. Here are a few of our favorite selfie-appropriate lipstick shades:
For a nude lip…try the L'Oréal Paris Colour Rich Ultra Matte Highlight Pigmented Nude Lipstick in All Out Pout. This nude lip color packs just enough punch to complete your makeup look without being too bold. The formula feels lightweight on your lips while giving them intense hydration for all day comfort and wear.
For a statement lip…try the L'Oréal Paris Infallible Pro-Matte Liquid Lipstick in Deeply Disturbed. This unexpected eggplant shade is perfect if you want to get in on the purple lip color trend. The long-wear formula will give your lips high impact color that lasts.
Ready to capture your next Instagram selfie? Check out our article, 10 Beauty Tips for a Camera-Ready Look, if you need a little more guidance.
Discover more tips & tricks
Keep your skin happy
See all articles
Shop Featured Makeup products
Discover More