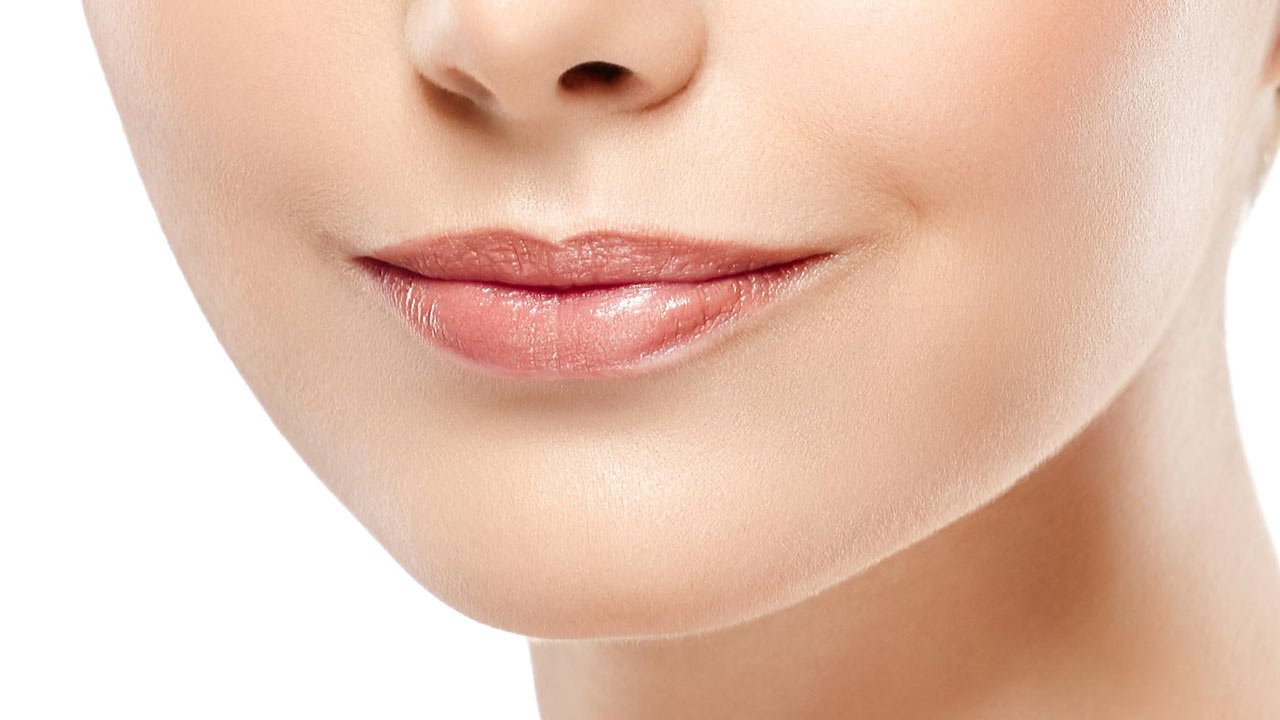 lip makeup
How to Apply Lipstick if You Have Thin Lips
If you have thin lips, you may have wondered about the best way to apply your lip color. First of all, when you have less space to work with, it can be trickier to apply lipstick. And second, you may be curious about how you can apply your lip color in a way that will give you the appearance of a plumper, bigger pout. Well, with the right makeup techniques and products, you can paint your pout with ease and be well on your way to creating the illusion of fuller lips. Interested? Below, we're sharing a step-by-step tutorial on how to apply lipstick for thin lips so you can put your best pout forward as part of your next makeup look.
STEP #1: APPLY A LIP BALM
Whether you have thin or full lips, it's always a good idea to start by applying a lip balm. You don't want to apply lipstick to dry lips! This can result in an equally dry, flaky lipstick application. Not to mention dry lips tend to look less plump. No thanks! Smooth on your lip balm of choice to give yourself a hydrated canvas.
STEP #2: OVER-LINE YOUR LIPS
The first trick for making thin lips appear bigger? Over-lining your lips. The key is not to go overboard. Use a lip liner in a hue close to your natural lip color to line just outside of your natural lip shape. This will make your fuller pout believable. Pay special attention to your cupid's bow, creating a defined arch with your lip liner. Choose a shade that best matches your lips from the L'Oréal Paris Colour Riche Lip Liner collection.
STEP #3: CHOOSE YOUR COLORS
Yes, you read that right—lip colors, plural. You'll want to pick two coordinating colors. Specifically, choose options that are two shades apart. As a general rule of thumb, it's a good idea to stick with a lighter lip color as this will help aid in the illusion of fuller lips. Dark colors, such as black and crimson, can actually make your pout look smaller. For a pretty pink pout, pick up the L'Oréal Paris Rouge Signature Lightweight Matte Colored Ink, High Pigment in I Savor and I Choose.
As an alternative, consider using two plumping lipstick shades to give your pout an added boost. We love the L'Oréal Paris Colour Riche Plump and Shine Lipstick, Sheer Lipstick in Guava Plump and Mulberry Plump, which give a subtle flush of color while visibly plumping your lips.
STEP #4: APPLY YOUR LIP COLORS
It's time to apply your lipsticks! Grab a lip brush to help with precise application—and make blending your two shades a breeze. First, apply the darker shade to the outer corners of your lips. Then, apply the lighter shade to the center. Essentially, you're contouring your lips! Use the lip brush to blend the two shades where they meet for a seamless transition between colors. The result? An ombré effect that'll give your pout a pillowy look.
Editor's note: Even on days when you're simplifying your lip look and wearing a single shade, we'd suggest keeping your lip brush around. Applying a bullet lipstick directly to a smaller pout can result in coloring outside the lines, while a lip brush allows you to get your color exactly where you want it.
STEP #5: HIGHLIGHT
Next, you'll want to highlight the high points of your pout. Thin lips, who? Use your fingertip to pop the L'Oréal Paris True Match Lumi Glow Amour Glow Boosting Drops in Daybreak onto your cupid's bow and the center of your lips to enhance their newly full appearance.
STEP #6: CONTOUR
Like we mentioned earlier, contouring your lips can make all the difference—as can contouring outside your lips. Using a small face makeup brush, apply a concealer in a color that's one to two shades darker than your skin tone just beneath the outline of your bottom lip.
STEP #7: TOP IT WITH A GLOSS
When it comes to applying lipstick for thin lips, there's one partner-in-crime every gal should own: lip gloss! Glossy lips reflect light and, in turn, automatically look plumper. Score! Top your pout in a clear, high-shine formula to finish your lip look. Pucker up!
Next: Let's talk eye makeup. Have small eyes and want to enhance their appearance? We have a few tricks up our sleeve for that, too. Here are 10 Ways to Make Your Eyes Look Bigger with Makeup.
Discover more tips & tricks
Keep your skin happy
See all articles
Shop Featured Makeup products
Discover More