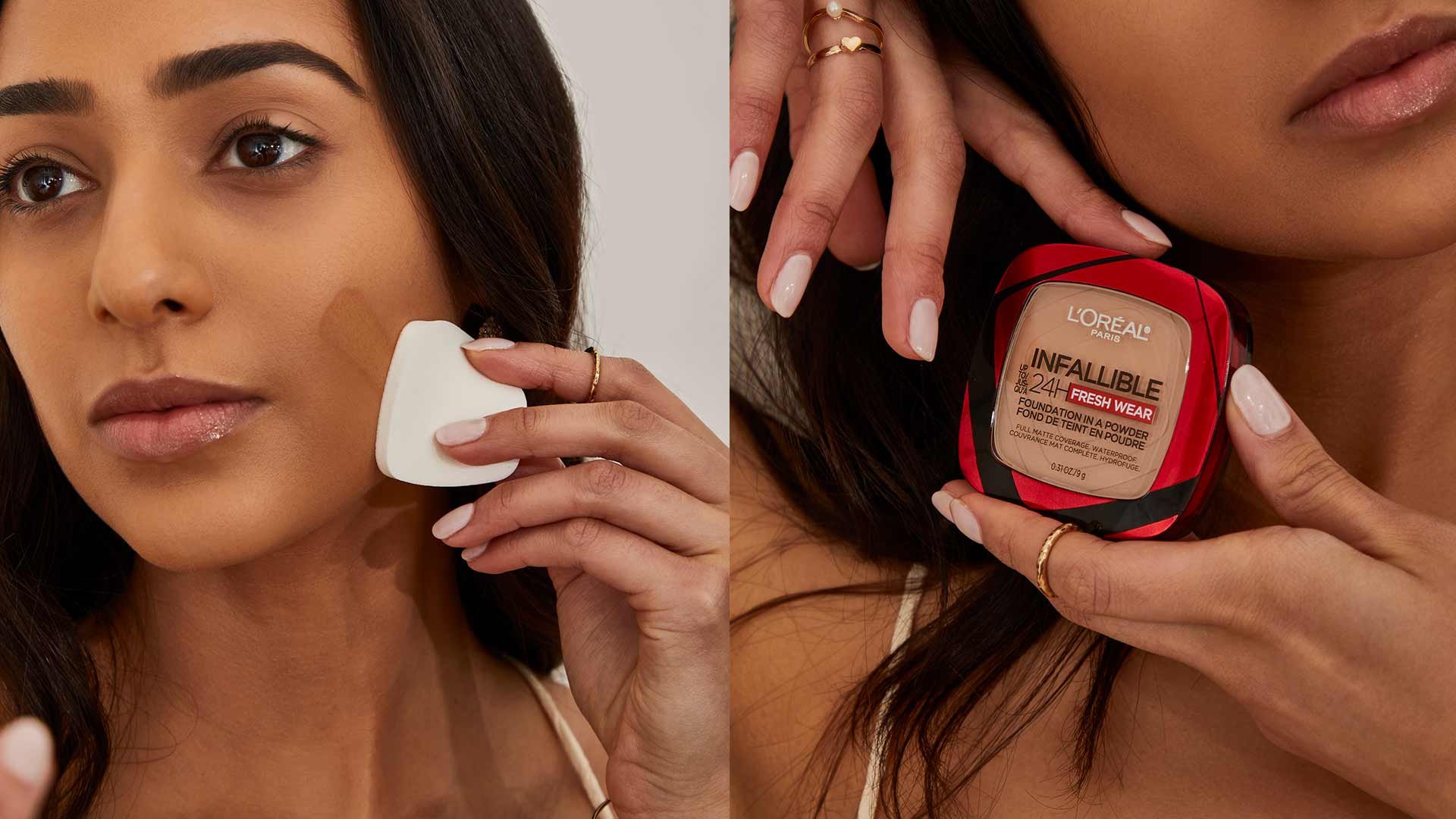 face makeup
The Best Lightweight Foundations You Need To Try
It feels like just recently that we were sacrificing the comfort of our skin in the name of good coverage when it came to base products. If you're a long-time makeup lover, you're likely familiar with the feeling of a thick foundation sitting on your skin, and if you're anything like us, you're thankful that beauty innovations have provided us with alternatives. Now, there are plenty of options which provide medium or full coverage while remaining comfortable on the skin. Below, check out our recommendations for the best lightweight foundations which will beautifully cover imperfections.
This medium- to full-coverage buildable foundation provides a gorgeous, natural looking finish while remaining incredibly lightweight on the skin. Not only is it long-wearing, but it's also waterproof, sweat-resistant and transfer-resistant, so it maintains its fresh appearance throughout the day—even if you're wearing a protective face mask. It gives a true skin-like finish even though it covers flawlessly. You can even mix it into your moisturizer if you want a lighter sheer coverage look—it's versatile. No matter your skin type—oily, dry or combination—this foundation will become your go-to.
Powder foundations get a reputation for having a lightweight feel that lacks in coverage. With this powder foundation, you won't have to sacrifice coverage—and your skin won't have to sacrifice comfort. This new addition to the L'Oréal Paris foundation family has influencers raving about it, and for good reason. It's long wearing, heatproof, waterproof and sweatproof—making it a great option for long days and hot, humid climates. The smooth, matte finish beautifully covers skin imperfections without emphasizing texture.
Tinted moisturizers often have a reputation for being incredibly sheer, natural base products. While this is great if you want natural-looking coverage, a product that can be sheer while also buildable is ideal. And this tinted moisturizer is just that. It's incredibly lightweight and slightly sheer upon initial application, but add another layer and it will provide medium coverage with a gorgeous dewy finish. Formulated with SPF 19 as well as skin care ingredients such as aloe vera and witch hazel, it feels like applying moisturizer—hydrating, smooth and creamy. It's safe to say we're absolutely loving this for days when we want natural, even-looking, dewy skin.
Is there anything better than a makeup product that covers imperfections, but feels and acts like skin care? We think not! This serum foundation formulated with vitamin B3, hydrating serum and SPF 50 evens skin tone while providing natural, radiant coverage as well as all day hydration. It's the perfect foundation for mature skin as it offers sun protection, moisture and doesn't settle into fine lines. When applying it, the texture feels like an ultra-lightweight serum, and once it's blended in, it feels like nothing on the skin but hydrating comfort.
Editor's Tip: Remember that you can often customize your foundation. If you want extra coverage, grab your favorite lightweight foundation and add an additional layer or two until your desired look is reached. Spot conceal imperfections rather than going in with too much foundation—this will allow you to achieve a natural skin finish. And if you want to sheer out your foundation, simply mix in a pump of your moisturizer.
Next: 6 Tips For Getting a Natural-Looking Foundation Finish
Photography: Matthew Zach, Senior Art Director: Melissa San Vicente-Landestoy, Associate Creative Producer: Becca Solovay
Discover more tips & tricks
Keep your skin happy
See all articles
Shop Featured Makeup products
Discover More