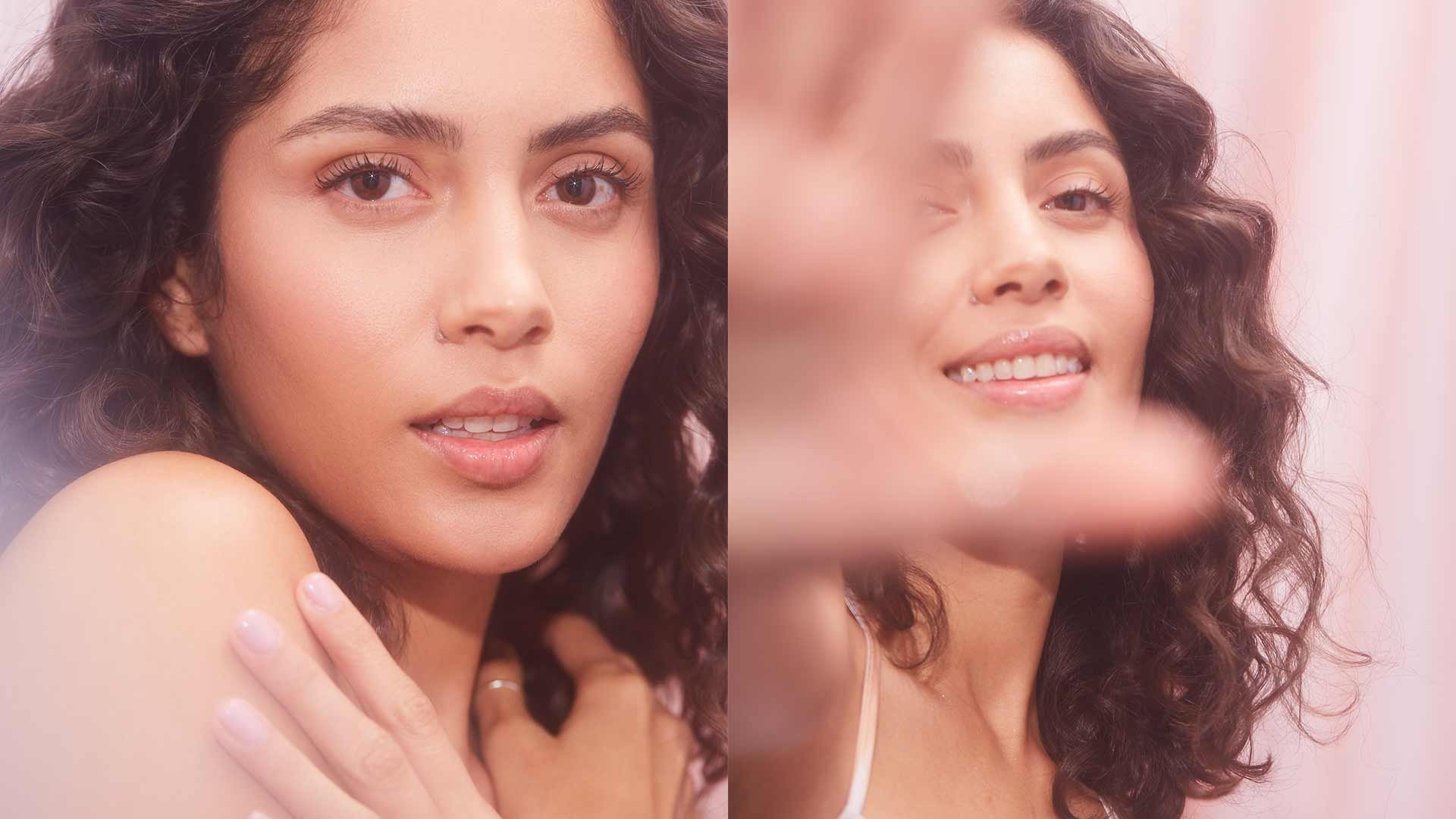 hairstyle trends
21 Haircuts For Wavy Hair That Are So Chic For 2021
There's no denying that wavy hair is truly gorgeous and sought after. It's the perfect way to flaunt a bit of texture and rock a mane that doesn't lack volume. So, it's no surprise that the best haircuts for wavy hair has remained a hot topic for several seasons. The right cuts for wavy hair can change the game, allowing you to enhance your features if you have short hair, flaunt your length with long hair, or achieve the perfect balance with medium-length hair. Plainly put, the right haircut takes your wavy hair to the next level. Want in? Follow along as we share 21 wavy haircuts that are perfect for adding extra oomph to your locks in 2021.
1. ASYMMETRICAL BOB
This super chic haircut plays with angles by flaunting strands that are longer on one side. An excellent way to veer away from the traditional bob, this haircut is great for making a stunning statement. All you need is a touch of curl mousse, like the L'Oréal Paris Advanced Hairstyle BOOST IT Volume Inject Mousse, to give your mane effortless body and movement that you're sure to love.
2. CHEEK LENGTH BOB
If you're looking to sport a short hairstyle that will make a statement, this is the way to go. This cut makes the hair end right above the jaw which really emphasizes the facial structure. Add in some bangs and you'll be rocking a face framing style. It's both striking and easy to manage.
3. LOB
A style that suits medium-length strands to a tee, this haircut tops the list when it comes to flattering haircuts for wavy hair. Whether you decide to flaunt this look just above your shoulders, at shoulder level, or just below, its effortless appearance and versatility make it so appealing. Apply a small dab of hair putty, like the L'Oréal Paris Studio Line Overworked Hair Putty, and scrunch your strands to create tousled definition if you want to rock a wavy lob.
4. CHOPPY LOB
Messy hair, don't care! That's what you can expect once you try the choppy lob on for size. This gorgeous haircut creates a lived-in, yet stylish look that won't go unnoticed. And if you're game for adding even more dimension to your hair, consider giving an ombré hair color a try. What a combination!
5. PIXIE CUT
If you're the kind of person that loves to experiment with short haircuts for wavy hair, it's time to show the pixie cut some love. This haircut is super easy to style and even easier to maintain, making it a top pick. And since this haircut for wavy hair is on the shorter side, it's easy to show off your texture while keeping your hair out of your face. Consider it a win-win!
6. NECK-LENGTH BOB
If you love short haircuts, you may want to add the neck-length bob to your must-try list. Versatile and chic, this haircut adds soft movement to your mane for a put-together 'do. And if you want to take things up a notch, you can add a touch of balayage highlights into the mix for head-turning dimension.
7. INVERTED BOB
Featuring a tapered back with stacked layers and a long front, this haircut oozes edge and sass. We also love that you can totally customize this cut to suit your needs. From a flat back to a more curved shape, you have total control over how you want this cut to look!
8. TAPERED PIXIE CUT
The tapered pixie cut is a super neat and stylish haircut for wavy hair sure to make you stand out! This short, fun haircut gives your strands body at the front and gradually gets shorter at the back and on the sides for a trendy alternative to the traditional pixie. It's also great for people with thin hair because it allows you to add volume at the top.
9. SIDE-SWEPT PIXIE
Can't get enough of pixie cuts? Give your short locks a stylish upgrade with the help of the side-swept pixie. This cut features face-framing bangs and is totally transformed by your wavy texture. It's a great option for those who constantly find themselves pressed for time since styling is oh so easy.
10. LAYERED LOB
Dare to play with various lengths? We think the layered lob should be on your radar. A nice change of pace from the traditional haircut, this style works layers into your mane for added volume, shape, and movement.
11. UNDERCUT
An undercut will liven up your wavy strands in a playful way. With a choice of shaving the back, sides, or both, you have various options that will allow you to channel your inner rock star. You can also experiment with shaved designs for a more edgy feel. Perfect for all lengths, this flattering look will take your style up a few notches.
12. SHAG CUT
Love to flaunt retro-inspired styles? The shag haircut may be your perfect match. This '70s haircut offers tons of layers and texture for a head-turning 'do. A great way to leave blunt layers behind, this cut gives you free rein to play with length while complementing your face shape for a standout look.
13. U-SHAPED LAYERS
Want to hop on the layered haircut trend? U-shaped layers will not disappoint. This haircut is an excellent choice for those who prefer to rock subtler layers. As the name suggests, your strands will be cut into a 'U' shape for rounded layers throughout.
14. V-CUT LAYERS
Sure, any layers are a great way to switch things up in the haircut department, but if you want to lean on the bolder side, V-cut layers are the way to go. This layering technique gives your strands tons of movement while working to reduce the bulkiness of thick, wavy hair.
15. ANGLED LOB
Ready to do your wavy hair justice? Look no further than the angled lob. Since this haircut is all about rocking shorter hair at the back and having it transition gradually to a longer length at the front, you'll have tons of fun styling your strands. The hairstyle looks especially pretty on round face shapes because the variation in lengths works wonders to visually elongate your face.
16. LONG LAYERS
Now that you have layers on the brain, you can't go wrong with test driving traditional long layers. This haircut will let you play with texture while showing off your cascading length, making it one of our favorite haircuts for wavy hair. When growing out long hair, keeping your ends healthy can be challenging. We recommend implementing a hydrating hair serum like the L'Oréal Paris Elvive Dream Lengths Frizz Killer Serum Leave-In to help repair damage.
17. BLUNT CUT
This universally flattering haircut will keep the focus on your beautiful waves. A simple and practical haircut without any layers, the blunt cut serves as a fabulous low maintenance pick for those who love a minimalistic look.
18. BROW SKIMMING BOB
A great way to frame the face and bring attention to your eyes is to opt for a bob with bangs that skims the eyebrows. While pin-straight bangs can feel a bit harsh with certain cuts, this style is perfect for wavy hair, which adds a touch of softness to it.
19. POMPADOUR
Want to combine sophistication and elegance with your next haircut? Look no further than the pompadour. While it's easy to think that this cut is reserved for men, women have made this style all their own. Check out our article, How to Style a Quiff Haircut, for some style inspiration.
20. FEATHER CUT
Bold layers are always a fun way to play up your hairstyle. This style makes for major volume as it has tons of layers that bring dimension and versatility to the hair. The more volume the better!
21. BEACHY WAVES WITH CURTAIN BANGS
This year already feels like the year of the curtain bangs. Unlike classic bangs, this style parts your bangs right down the middle to frame your face beautifully. Whether you're rocking a bob, lob, or a layered mane, these bangs will serve as the perfect finishing touch to any haircut for wavy hair.
Photo Credit: Sarah Duviver
Next: 5 Stylish Ways To Wear Long Hair With Bangs
Discover more tips & tricks
Keep your skin happy
See all articles
Shop Featured Hair Style products
Discover More