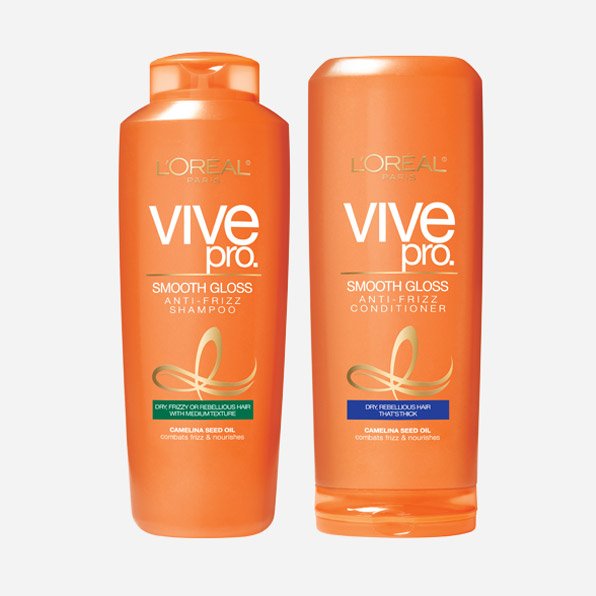 all hair types
Vive Pro Tips for a Sleek Look
Tip 1
For silky strands, squeeze the excess water out of hair before applying conditioner or treatment. For extra detangling, use a wide-tooth comb to distribute conditioner and detangle.
Tip 2
Apply conditioner or treatment starting about an inch away from the scalp and work through to the ends. The roots of your hair contain the most oils and usually don't need the extra conditioning.
Tip 3
Resist the urge to harshly towel dry hair. Too much rubbing is especially hard on wet hair. Instead, squeeze hair dry with a towel.
Tip 4
ONCE A WEEK Deep condition with Vive Pro Smooth Intense Treatment. Saturate each strand, concentrating on mid-lengths and ends. Cover hair with a plastic cap or towel to intensify conditioning. After 3 minutes, rinse with cool water and towel dry. For extreme pampering, apply treatment and leave on overnight.
Discover more tips & tricks
Keep your skin happy
See all articles
Improve your routine
Show your new look more love:
makeup