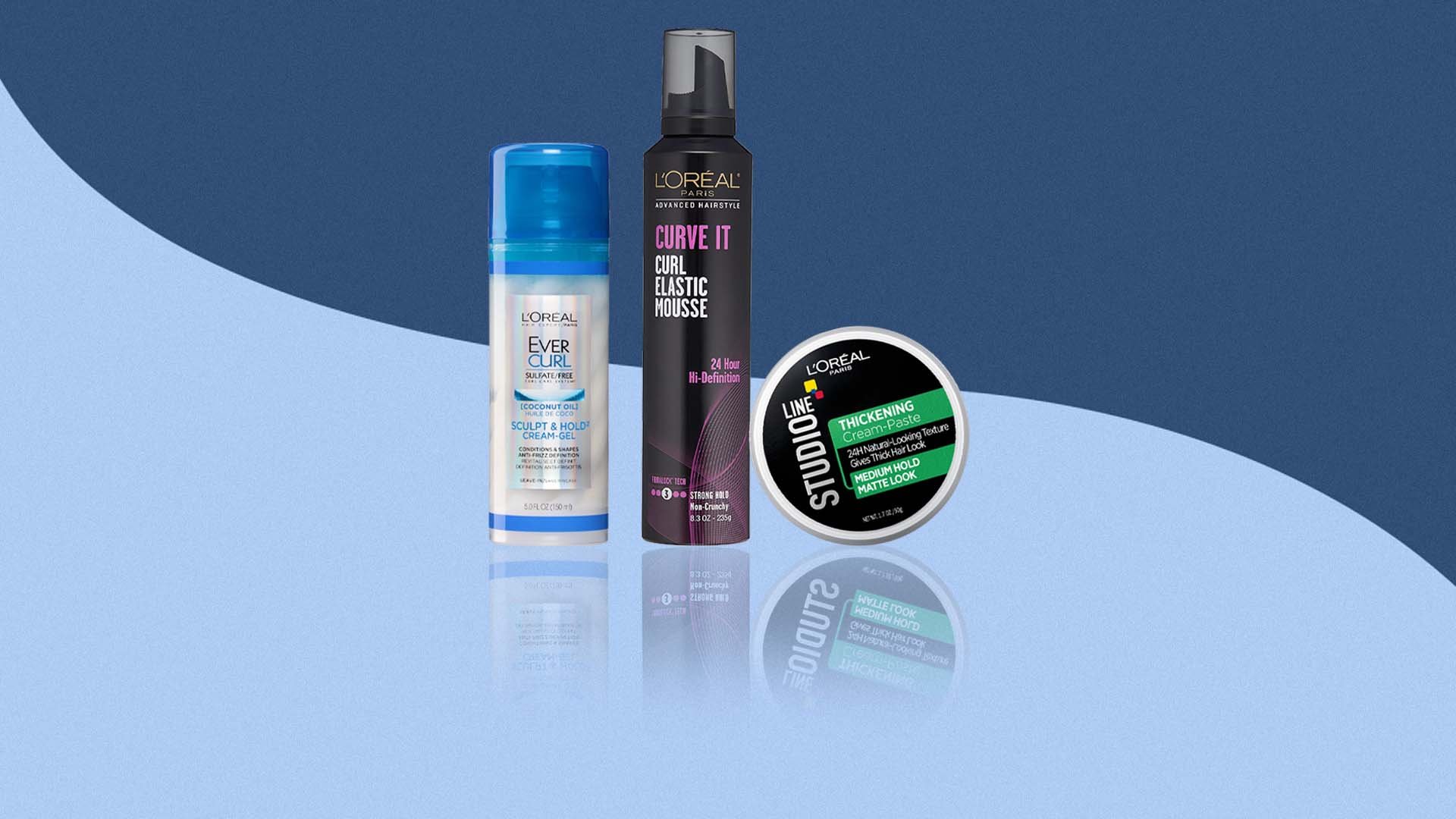 Let's be honest, guys: You want your curly hair to look its very best just like women do. While you may think that a hair care routine is reserved for women, that's certainly not the case. That's right, men can totally use any hair care product they desire on their manes—that is, as long as you know how to use them the right way. If you're hoping to learn how to maintain healthy-looking, curly strands with the right products, you've come to the right place. Follow along as we share six curly hair products for men that will give your strands the extra oomph they need.
WHAT YOU NEED TO KNOW ABOUT CURLY HAIR PRODUCTS FOR MEN
Before we dive into product recommendations, there's something we want to make clear. The best curly hair products are meant for curls regardless of your gender. This means you don't need to seek out products that are designed for or marketed toward men. It boils down to this: If they suit your curl type, they're perfect picks. Here are the curl essentials you need.
MEN'S CURLY HAIR PRODUCT #1: SHAMPOO
The foundation of hair care starts in your shower, with shampoo. In order to give your curly strands the TLC that they need, you'll need to kick things off with a formula that provides the ultimate level of nourishment. We love the L'Oréal Paris EverCurl HydraCharge Shampoo, which is a sulfate-free option formulated with hydrating botanicals that leaves you with smooth, defined curls. It also works to help keep frizz at bay without creating a weighed down feel.
To use, simply apply the shampoo to wet hair, gently massage it through your strands and rinse with lukewarm water.
MEN'S CURLY HAIR PRODUCT #2: CONDITIONER
Of course, to reap all of the benefits of your shampoo, we recommend you use it in conjunction with the L'Oréal Paris EverCurl HydraCharge Conditioner. Beyond forming a coordinated duo, conditioner is always a must for curly hair, as we know the one thing it needs most is more moisture.
After shampooing, follow with the conditioner, leaving it on for one to two minutes before rinsing.
MEN'S CURLY HAIR PRODUCT #3: CREAM GEL
Want to give your curls the definition and moisture they deserve—at the same time? Consider adding a hybrid men's curly hair product that blends hair cream and gel to your hair care routine. Perfect for days when you're pressed for time or looking to give your strands a little extra love, the right formula can help to shape and define your curls in an instant. Our favorite pick? The L'Oréal Paris EverCurl Sculpt & Hold Cream-Gel. Formulated with coconut oil, this rich offering goes the distance to condition and style your strands all in one step.
To use, work one to two pumps evenly through your damp strands, and let your hair air dry.
MEN'S CURLY HAIR PRODUCT #4: HAIR MASK
By now, you understand that curly hair needs every bit of moisture it can get to sport a healthy appearance. Since curly hair is more prone to dryness, a simple shampoo and conditioner routine may not cut it. Take your hair care routine to the next level with a hair mask. Moisturizing hair masks work wonders to deeply condition and restore your strands with hydration in no time. That's why we love the L'Oréal Paris Elvive Extraordinary Oil Curls Re-Nourish Mask, which is formulated to hydrate dry, curly hair.
To use, swap out your regular conditioner once or twice a week in favor of the hair mask and leave on for up to five minutes before rinsing out completely.
Editor's note: For the best results, swap your go-to shampoo and conditioner for the L'Oréal Paris Elvive Extraordinary Oil Curls Shampoo and L'Oréal Paris Elvive Extraordinary Oil Curls Conditioner. When used in conjunction with the hair mask, this system will transform your dull-looking curls into defined and healthy spirals.
MEN'S CURLY HAIR PRODUCT #5: CURL MOUSSE
For days when you need to head out of the door fast, you need a product that can amp up your curly texture without the hassle. Enter: the L'Oréal Paris Advanced Hairstyle CURVE IT Elastic Curl Mousse. This offering helps to add lift and definition to your curls without the need of a long routine. To use, apply an egg-sized amount to damp strands from the roots to ends, scrunch, and call it a day. As a result, you'll have soft and bouncy curls without any stickiness or buildup.
MEN'S CURLY HAIR PRODUCT #6: HAIR POMADE
If the curly hair products for men that you've been using thus far aren't cutting it in the styling department, it may be time to welcome a hair pomade into the mix. Hair pomades do an amazing job of providing hold and shine and giving your strands the shape that you're looking for. So, it's no surprise that the L'Oréal Paris Studio Line Thickening Medium Hold Cream Paste is among our favorites. Formulated with beeswax, this hair pomade offers a matte finish, while maintaining hair's natural texture with a medium hold all without a heavy feel.
To use, start with a dime-sized amount, rub it between your palms, and work the pomade through your hair to create your desired shape.
Discover more tips & tricks
Keep your skin happy
See all articles
Shop Featured Hair Care products
Discover More